Wednesday, Feb 15, 2023
New Equity-Mindedness Series launches at OUWB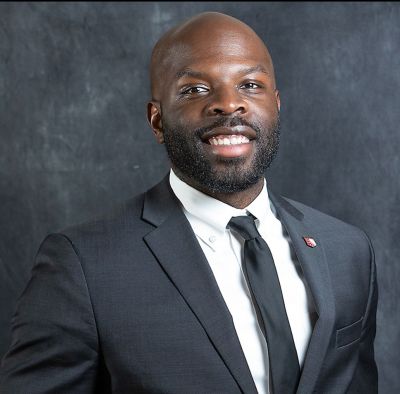 Norris Chase, Ph.D.
A new three-part series aimed at creating an inclusive and racially just learning environment that benefits all students is set to launch at Oakland University William Beaumont School of Medicine.
The "Equity-Mindedness Series" begins Feb. 16, with additional sessions set for March 16 and April 20. The series is open to anyone at Oakland University, Corewell Health, and OUWB.
Equity-mindedness is a framework that extends the discourse of diversity and inclusion within educational institutions and medical settings.
The interactive workshop series aims to explore this framework, its implications, and the best practices for its implementation for the purposes of eliminating disparities within education and health care.
The series is being presented by OUWB's Center for Excellence in Medical Education (CEME) and will be led by Norris Chase, Ph.D., dean of students, Eureka College, a private school in Eureka, Ill.
"I created the series to provide a multifaceted and interactive learning experience for practitioners to reflect and continue to engage with their peers," said Chase. "Many times, conversations around Diversity, Equity, and Inclusion start and end with the D and I. This provides a chance for us to focus unapologetically on equity and its meaning."
Chase is an Oakland University graduate, having earned a bachelor's degree in business administration. Subsequently, he earned a master's of education degree from Clemson University, a master's of business administration degree from Bradley University, and a Ph.D. from Illinois State University.
Chase said there's one overarching goal he has for the Equity-Mindedness Series.
"My hope is that attendees come away with tools, practices, and action to drive more equitable institutions no matter what role they possess within an educational or health care setting," he said.
Ann Voorheis-Sargent, Ph.D., director, CEME, said the Equity-Mindedness Series has been in the works for more than a year.
She said Chase previously presented at OUWB via the Diversity Champion Program and at another session for the broader OUWB community. That presentation was titled "History of Race and Racism," and was an interactive workshop that helped participants identify the history and systemic impact of race in society and medicine, examine strategies for addressing racism within their "sphere of influence," and more.
"People really liked his sessions…his process is to show research, then pause and allow people to talk, so they are very engaging sessions," said Voorheis-Sargent. "Above that, the topic of equity is very important…it's a win-win."
Here are the details of each session:
Session 1 - Equity-Mindedness: A Framework for Justice
Thursday, Feb. 16
10 a.m. – Noon
Upon completion of this course, participants will be able to:
Define equity mindedness and its relevance to institutional effectiveness.
Explore equity minded practices that contribute to the eradication of racial disparities within educational institutions and health care settings.
Reflect on equity centered principles and ways to implement within their organizations
Session 2 - Equity Minded Leadership
Thursday, March 16
10 a.m. - Noon
Upon completion of this course, participants will be able to:
Define equity mindedness and its connection to dominant leadership theories.
Evaluate dominate leadership theories through an equity lens.
Discuss ways to become more equity minded within educational and health care leadership.
Session 3 - Equity Minded Data Analysis
Thursday, April 20
10 a.m. – Noon
Upon completion of this course, participants will be able to:
Examine equity-mindedness and its ties to assessment and evaluation.
Evaluate relevant institutional data through an equity lens.
Discuss barriers to equity minded data analysis.
Explore opportunities for advancing institutional and health equity practices and policies.
Register by clicking here.
For more information, contact Andrew Dietderich, marketing writer, OUWB, at adietderich@oakland.edu.
This work is licensed under a Creative Commons Attribution-NonCommercial 4.0 International License.