Monday, Mar 20, 2017
Residency assignments indicate a bright future for the class of 2017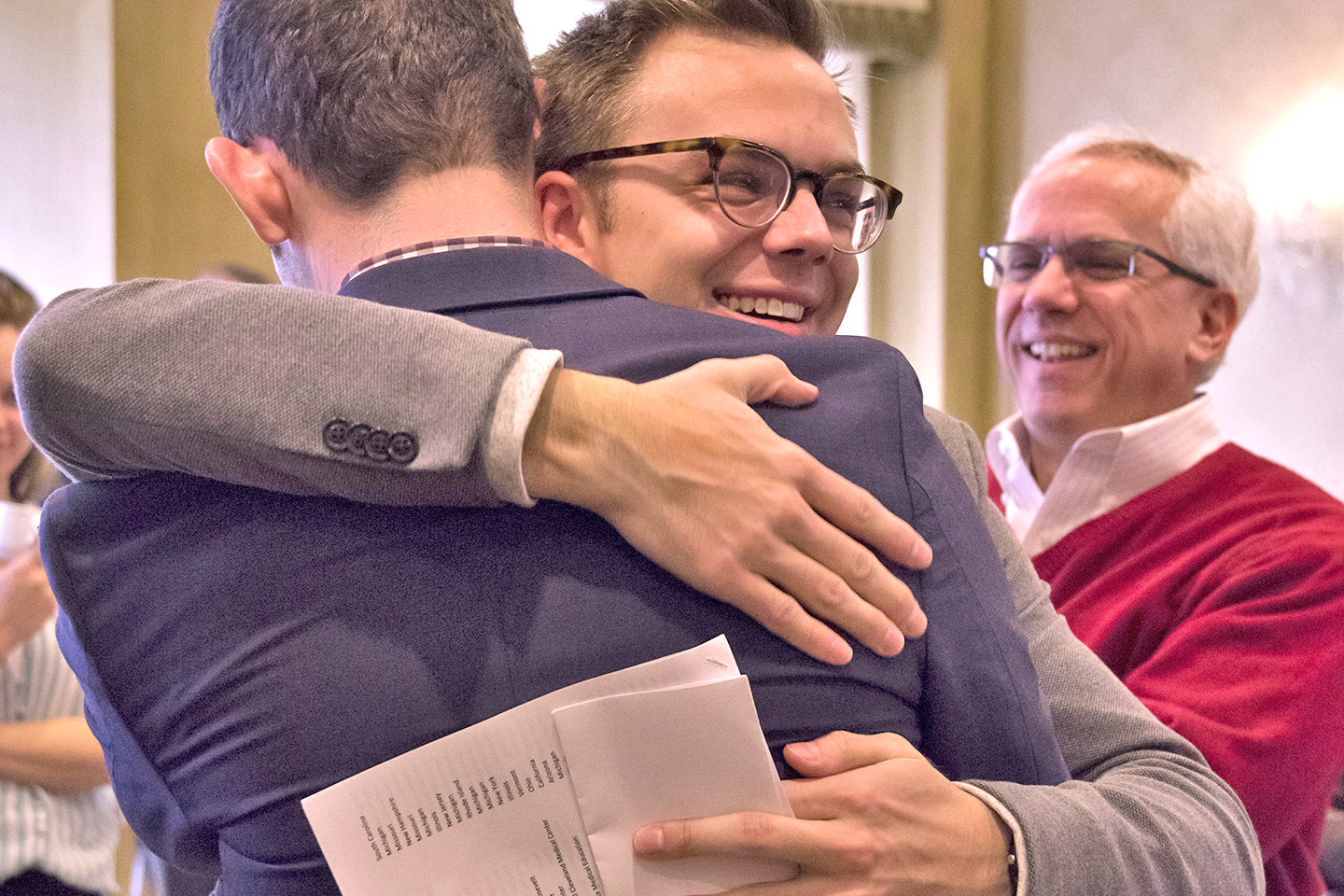 The class of 2017, surrounded by the people who mean the most to them, opened their Match Day envelopes on March 17 together to find out where they would be going for the next phase of their medical training - their residencies.
"You have worked so hard for this day. We are so proud to be on this journey with you," said Dr. Angela Nuzzarello, associate dean for Student Affairs who before she led the countdown to the reveal.
Twenty-nine students will remain in Michigan. Eleven of them will head to Beaumont Hospitals, while others will remain in the Detroit area at Henry Ford Health Care System, St. John Hospital, Wayne State University and University of Michigan. Some students will be leaving the state for Stanford University (Alan Mengqiao Xi), Yale (Florence Doo), Johns Hopkins Hospital (Valerie Osasu Osula), Duke University (Manal Mirreh), Northwestern McGaw (Jonathan Hung) and Dartmouth Hitchcock Medical Center (Phillip Gray and Michael Rezaee).
Twelve students secured "couples matches," a nod to the personality of the third OUWB class, where many students seemed to find love. Married couple Carin and Brian Malley, survived the rigors of medical school as a married couple and endured the stress of a "couples match." Their next adventure begins at University of Pittsburgh Medical Center Medical Education, where they will both fulfill residencies in emergency medicine.
Opposite of the Malleys are Michigan native Georgina Morris, of Novi, and Andrew Leamon, of Cupertino, Calif., who secured a couples match and will remain in Michigan. Morris will be at Beaumont in internal medicine and Leamon will be in emergency medicine at St. John Hospital.
Overall, 30 students of the class of 2017 will enter primary care residencies with the remaining 58 pursuing specialties in neurological surgery, emergency medicine, orthopaedic surgery, psychiatry, obstetrics-gynecology, urology, radiology-diagnostics, anesthesiology, and dermatology.
For the full list of results, visit Match Day.