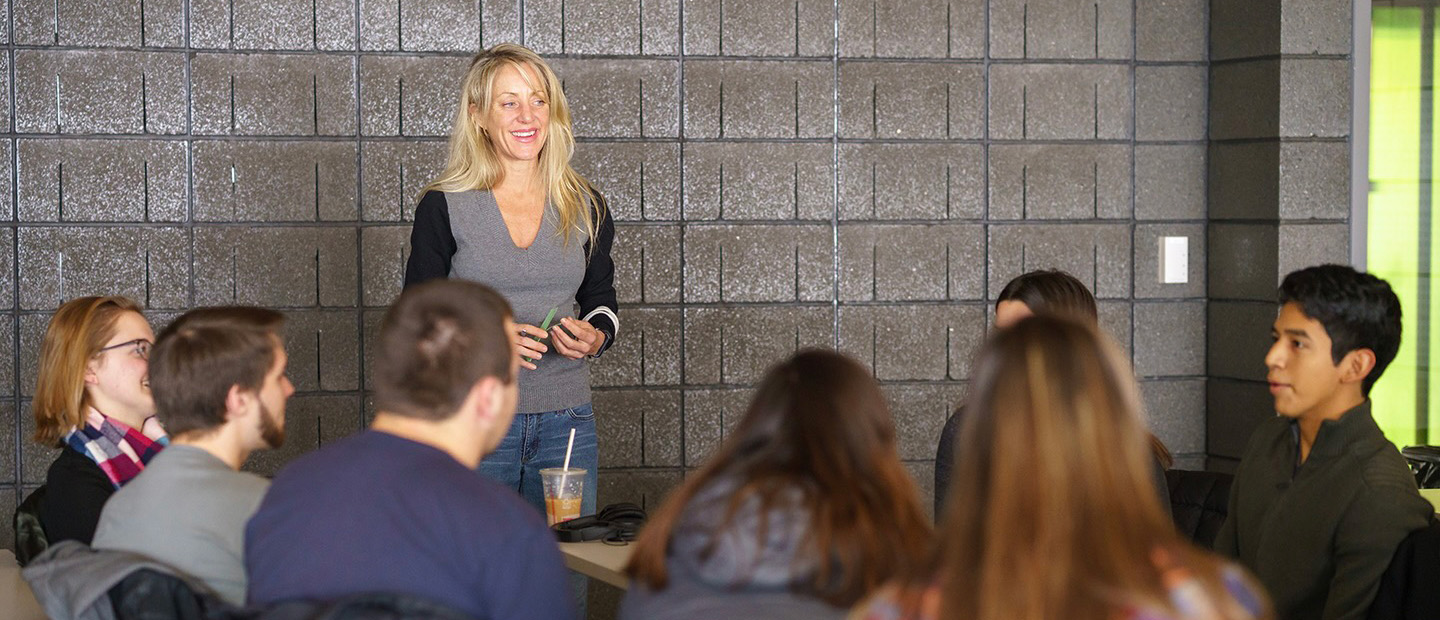 Create unique opportunities to engage your high school students by partnering with faculty from Oakland University's English, Creative Writing and Film Department.
Faculty from English, Creative Writing or Film can visit your classroom as guest teachers. They can complement your practices by assisting high school teachers in helping students to see what lies beyond the high school classroom.
They can also provide additional insight into a subject that might appear on the AP exam, or design an experience that gives students a picture of what happens in a college class. Discussions can also include the wide range of career opportunities available to students who get degrees in the humanities. Classroom discussions and lectures can be tailored to what the class is focusing on at the moment, covering a range of any of these topics.
To schedule a guest speaker at your high school, please contact Rob Anderson at r2anders@oakland.edu.