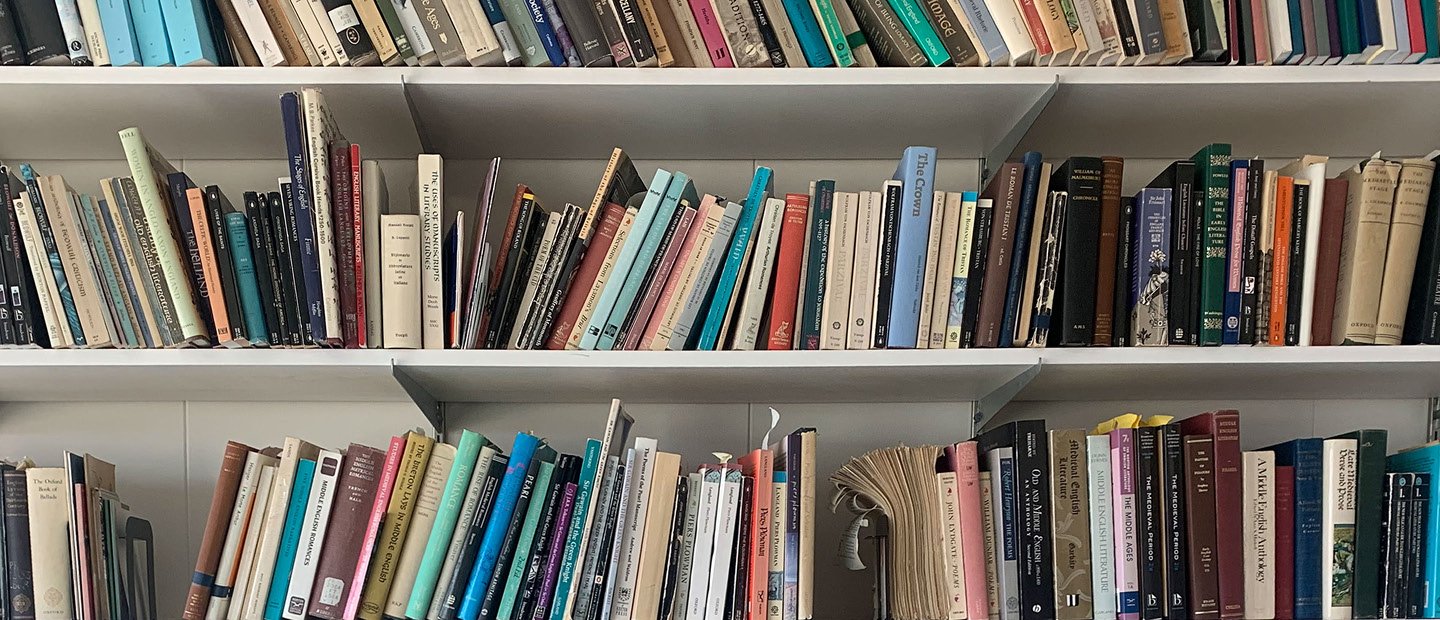 By majoring in English, you can enhance your knowledge of literary masterpieces, gain critical understanding of imaginative writing, and develop skills in analysis, research and communication. Examining the human condition through literature and studying historical and cultural contexts will enable you to dive deeply into literature and emerge with new perspectives and an enhanced understanding of both the traditional and emerging values of the discipline.
An enhanced B.A. curriculum in English invites you to explore a growing range of theoretical and global perspectives on literature, including courses in Indigenous Literature; Literature and the Environment; Gender, Sexuality and Literature; and Disability Studies and Literature. 
Advisor: Kevin Grimm
Program OverviewMajor RequirementsMinor RequirementsApply Now
Sigma Tau Delta
Interested in great opportunities like scholarships, internships, and chances to be published in a national journal? Looking for writing groups or people with whom you can discuss the latest books or true classics? Want to spread your love for literature to the rest of Oakland University's campus? Then start thinking about Sigma Tau Delta at Oakland University!
Sigma Tau Delta's central purpose is to confer distinction upon students of the English language and literature in undergraduate, graduate, and professional studies. Sigma Tau Delta also recognizes the accomplishments of professional writers who have contributed to the fields of language and literature.
One of the largest members of the Association of College Honor Societies, Sigma Tau Delta has close to 600 chapters, 700 faculty sponsors, and inducts approximately 7,000 members annually. Our members have the opportunity to be recognized for their outstanding achievements, enrich their education, help them make career choices, and advance their careers.
— From the International Sigma Tau Delta website English.org
Visit the Sigma Tau Delta International English Honor Society Facebook page.
What We Do
Members of Sigma Tau Delta and English Club at Oakland University share a common passion in literature and writing. Are you interested in literature and writing, but not exactly sure if Sigma is right for you?
As a member of Sigma, you will be eligible for:
Special scholarships and internships
Chances to be published in the national Sigma Tau Delta literary magazine, The Rectangle.
Recognition in the English Department of Oakland University.
Cords for Graduation
Resume Builder!
and many other opportunities!
Oakland University's Chapter involvement
Put on game nights for members to socialize
Provide literary related events
Allow English Majors or Minors to meet others
Allow you to get involved on your campus and in your community!
Membership
Current and prospective members of Sigma Tau Delta must meet the following criteria, as set by the Sigma Tau Delta Handbook:
Be enrolled as an English major or minor;
Have completed a minimum of two courses in English Language or Literature beyond the Freshman requirements;
Hold a minimum cumulative grade of B (or 3.3) in English courses;
Have obtained a ranking in the highest thirty-five percent in their classes in general scholarship;
Have completed at least three semesters of college coursework
Current and prospective members of the OU English Club must share an active interest in English Literature.
We ask that all active members of Sigma Tau Delta and the English Club must commit themselves to at least two scheduled events per semester. Please check the calendar in GrizzOrgs for upcoming events.