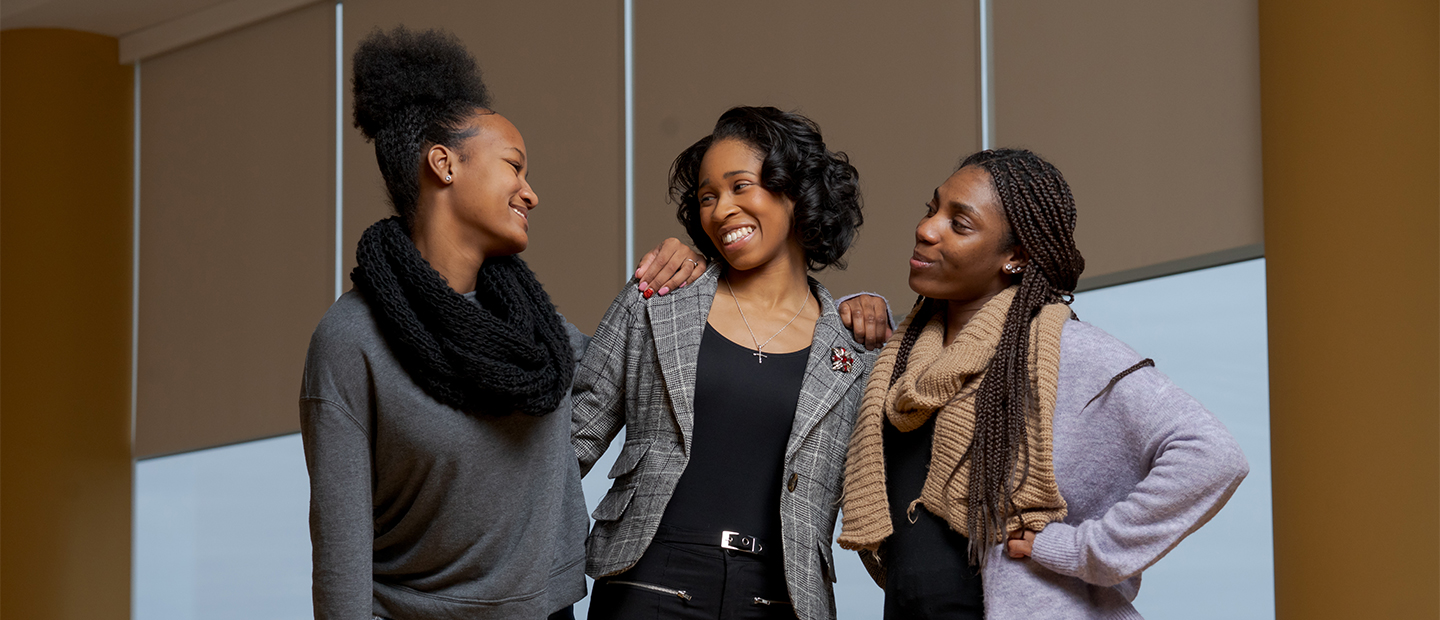 CORE is a program that puts students at the top of their academic game.

CORE (Collectively Oakland Retains Everyone) is focused on helping students achieve their academic best. This multicultural residential academic program pairs students with resources that focus on their specific needs, such as advising, tutoring, mentoring, career/major exploration, workshops and counseling. All program participants are required to live on campus during their first year.

CORE students meet weekly/bi-weekly with CORE staff to help them connect with expert faculty, academic advisers, peer leaders and other resources that meet their individual interests and needs. Don't give in to the pressures and pitfalls of university life. CORE has what you need to succeed:
Academic advising
Financial-aid advising
Campus resources support
Career guidance
Academic skill development
Peer Ambassador
Summer Bridge Initiative
Partial funding provided by King-Chávez-Parks.
Summer Bridge Program
We are very pleased that you have chosen to attend Oakland University in Rochester, Michigan! We are sure that you will experience great intellectual and personal development as you work toward graduation. The Summer Bridge Initiative is an on-campus experience that allows registered freshmen students to experience Oakland University. Through structured and integrated activities, students will be prepared to meet the demands of college and bridge the gap between high school and college.

As a new Oakland University student the Center for Multicultural Initiatives (CMI) is offering a week of academic enrichment and growth for free! One of the many programs created for your academic excellence as a first-year student is the OU CMI CORE Summer Bridge Initiative. If you participate in the CMI CORE Summer Bridge Initiative, you will live on campus for one week, develop a higher level of academic skills and abilities, and meet many new friends all at no monetary cost to you. Summer Bridge Initiative will challenge you, and attending will give you more confidence, provide you with knowledge about the campus, and help you feel at home at OU.

Many of the friendships you make through the OU CMI CORE Summer Bridge Initiative will last throughout your college years and beyond. You will find that being a part of the OU family is an extremely rewarding experience that can seldom be duplicated! I look forward to seeing you this summer!

Sincerely,

CORE Program Coordinator
Overview
The Oakland University (OU) CMI CORE Summer Bridge Initiative provides a comprehensive orientation to college life and academic support in math and reading. The program is designed to ease the transition from high school to college while building on a strong academic foundation.

During the week long initiative participants, student ambassadors, as well as university and other support staff reside together on campus in university housing. Students also receive twenty four hours of college instruction in the subjects of math and reading while developing connections with CMI staff and other professionals on campus. This is an opportunity for newly admitted students to start their college career early and to sharpen their academic skills for success.

Students in the CORE Summer Bridge Initiative receive all of the following:
One Week in On-campus housing
All meals
Peer guided instruction on college life, preparedness and expectations
Connections with Center for Multicultural Initiative staff and various members of the OU community
Pre/Post testing
Twelve hours of College Math instruction
Twelve hours of College Reading/Writing instruction
Meet new friends
Lots of fun recreational activities!
FAQ
How much does the Summer Bridge Initiative Cost? The cost of the Summer Bridge Initiative is free! This includes all of the programming and activities for the week along with housing and meals.
How long is the program? The program includes 7 days and 6 nights from Sunday thru Saturday.
Do I have to live on campus to attend the program? Yes. Students participating in the Summer Bridge Initiative are required to stay on campus from they moment they arrive on Sunday until the program concludes on Saturday.
Who is eligible to participate with the CMI CORE Summer Bridge Initiative? Newly admitted Oakland University freshman students.
What type of supplies and materials will I need? View the list of what to bring. All educational materials will be provided.
Are cars allowed? No.
What should I expect from the Summer Bridge Initiative? Challenging academics in the areas of math and reading, lots of fun and games, have an opportunity to meet and make new friends, meet Oakland University staff and students.
CORE Ambassadors
The goal of the CORE Ambassador Program is to build a strong academic foundation for first-year students while also easing their transition from high school to college life. The program is designed to be a systematic process by which experienced students serve as ambassadors to help new students become accustomed to college life and develop their academic and leadership skills.

CORE Ambassadors meet weekly in one-on-one sessions with program participants to assess and monitor academic and social progress. Ambassadors provide program participants with information about classes, support services, academic programs and counseling.

Ambassadors must be enrolled in OU courses, have a minimum 2.65 cumulative GPA, be involved on campus and/or in the community, demonstrate solid interpersonal communication skills, and complete an interview process. Recruitment for CORE Ambassadors will take place between November and January.

Open or available to all students regardless of race, sex, color, ethnicity, or national origin.
Sponsors
The Core Program is proudly sponsored by the below companies, thank you for your contribution to our program.