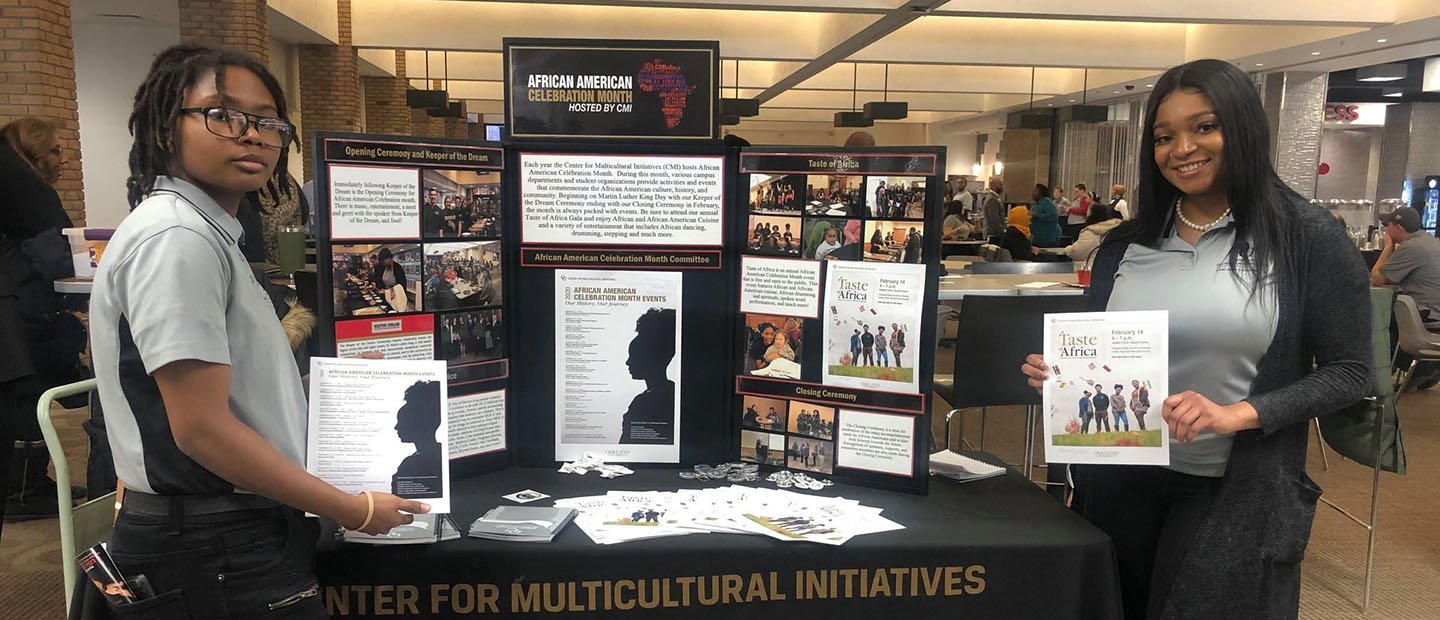 African American Celebration Month
African American History Month is an annual observance for remembrance of important people and events in the history of the African diaspora. It is celebrated annually in the United States and Canada in February.

African American History Month had its beginnings in 1926 in the United States, when historian Carter G. Woodson announced the second week of February to be "Negro History Week". This week was chosen because it marked the birthday of both Frederick Douglass and Abraham Lincoln. Woodson created the holiday with the hope that it eventually be eliminated when black history became fundamental to American history.

Negro History Week grew in popularity throughout the following decades, with mayors across the United States endorsing it as a holiday. Led by the leaders of the Black United Students at Kent State University in February of 1969 African American History week was expanded from a week to a month. The first celebration of African American History Month occurred at Kent State University in February of 1970. Six years later during the bicentennial (1976), the expansion of Negro History Week to African American History Month was recognized by the U.S. government.

African-American History Month at Oakland University kicks off each year on Dr. Martin Luther King, Jr. Day. This month long celebration reflects OU's ongoing commitment to celebrating the historical and cultural contributions that African Americans have made in the past, present and future.
Events
2022 African American Celebration Month Events
January 17
30th Annual Keeper of the Dream Scholarship Awards Celebration
O'Rena
11:30 a.m. – 1 p.m.
Keynote Address, Anthony Anderson
Oakland University will welcome Emmy and Golden Globe nominated actor Anthony Anderson to campus as the keynote speaker for its 30th annual Keeper of the Dream Scholarship Awards Celebration. The event will take place on Dr. Martin Luther King Jr. Day, January 17, 2022. 
January 18
African American Celebration Month Opening Ceremony
Oakland Center, Habitat
11:30 a.m. – 1:30 p.m.
Join us as we Kick-Off our 2022 African American Celebration Month and pay tribute to African American heritage and culture. Light refreshments will be provided.
January 17 – February 17
African American Celebration Month Food Drive
Drop off locations include the Center for Multicultural Initiatives 
Proceeds to go toward Oakland University Food Pantry
January 19
2022 MLK Day of Service
9 a.m. – 9 p.m.
Hosted by: Office for Student Involvement Leadership and Volunteer Center
Celebrate African American Celebration Month by participating in service projects from home. You can pick up materials up from the OSI or use items you find from home.
View the different projects we have planned. You can drop your completed projects off in the OSI by February 2nd.
Open to all students, faculty, and staff.
February 1
Black Physical Therapist Pioneers: Paving the Way!
Noon – 1 p.m.
Virtual (Email pt@oakland.edu to receive the zoom link)
Hosted by: School of Health Sciences, Physical Therapy Program
Join us for a panel discussion with Black physical therapists (PT 's ) who've broken down barriers at metro Detroit PT schools (Wayne State University, Oakland University, Western Michigan University) and paved the way for generations of black PT's to become successful in the field. Each panelist will give a brief overview of their PT journey. The targeted audience will include students from Oakland University's current PT program, Pre PT students, other students/staff, and general community. A moderator (Dionne Shell, PT, MPT, a graduate of OU PT Program and current doctoral student in the PhD Program in Human Movement Science) will facilitate the Q/A session.
February 3rd
Race Relations in Metro-Detroit: Past Decades to Present Day
A Panel Discussion
Noon – 1 p.m.
Virtual
Join Zoom Meeting
https://bit.ly/KresgeLibrary
Password: library

"Even in a country shaped by race relations, Detroit stands out. The story of race in the city has its own complexity beyond that of many others," Will Greenberg, The Michigan Daily.
OU Libraries welcomes Prof. Melba Joyce Boyd (U of M and Wayne State University) and OU Profs. De Witt Dykes (History), Watoii Rabii (Criminal Justice) and Graham Cassano (Sociology) to discuss race relations in Metro-Detroit. Omar Brown-el (CMI) will moderate.
February 4
Taste of Africa
4 p.m.
Virtual Cooking Demo
Join Zoom Meeting
https://bit.ly/3AKHseg
Meeting ID: 980 0889 2674
Password: TOA2022
Join us for a virtual cooking presentation highlighting foods traditionally found in African, Southern and Soul Food influenced kitchens!
Guests who would like to cook along can request a care package containing non-perishable ingredients for the dishes that will be highlighted during Taste of Africa courtesy of the Golden Grizzly Food Pantry. Submit your request by 3 p.m. on Friday, February 4th. Packages are available while supplies last.
February 8
Blood Drive
10 a.m. – 5 p.m.
Oakland Center, Rooms 128-130
Hosted by: Versiti and Office for Student Involvement Leadership and Volunteer Center
Register for an appointment
This event is a blood drive through Versiti Blood centers of Michigan. The OSI Leadership & Volunteer Center is partnering with Versiti to run this African American Celebration Month blood drive as a way to give back and awareness. Some African Americans may need special accommodations when receiving donated blood that they can only get from other African Americans. This event is welcome to all students, faculty, staff, and visitors. 
February 15
Exploring Inclusion in the Workplace: Diversity Workshop and Mixer
4 p.m. – 7 p.m.
Oakland Center, Founders Ballrooms
Hosted by: Career Services and Rocket Companies
Learn from companies passionate about creating inclusive workplaces that celebrate employees from all backgrounds at this workshop and mixer event. Hear from company representatives about company culture, employee resource groups. their passion for breaking inclusion barriers, support and accommodations, and more. This learning and networking event is a safe and inclusive space for students and alumni to explore companies that offer support and celebrate various diverse identities in race, culture, veteran status, religion, gender and sexuality, and disability and accommodation status.
February 17
Black Women Rock Awards (Closing Ceremony)
4 p.m. 
Oakland Center, Ambassador Rooms A&B
Come celebrate the accomplishments of Black Women from OU's campus, community and alumn as well as give thanks to the many sponsors and supporters of African American Celebration Month. This event will serve as the Closing Ceremony for the 2019 African American Celebration Month. Light refreshments will be provided.
SPONSORS
Sponsored by:
Center for Multicultural Initiatives
Co-sponsored by:
Oakland University Credit Union
Kathleen Ligocki and Pete Rosenau