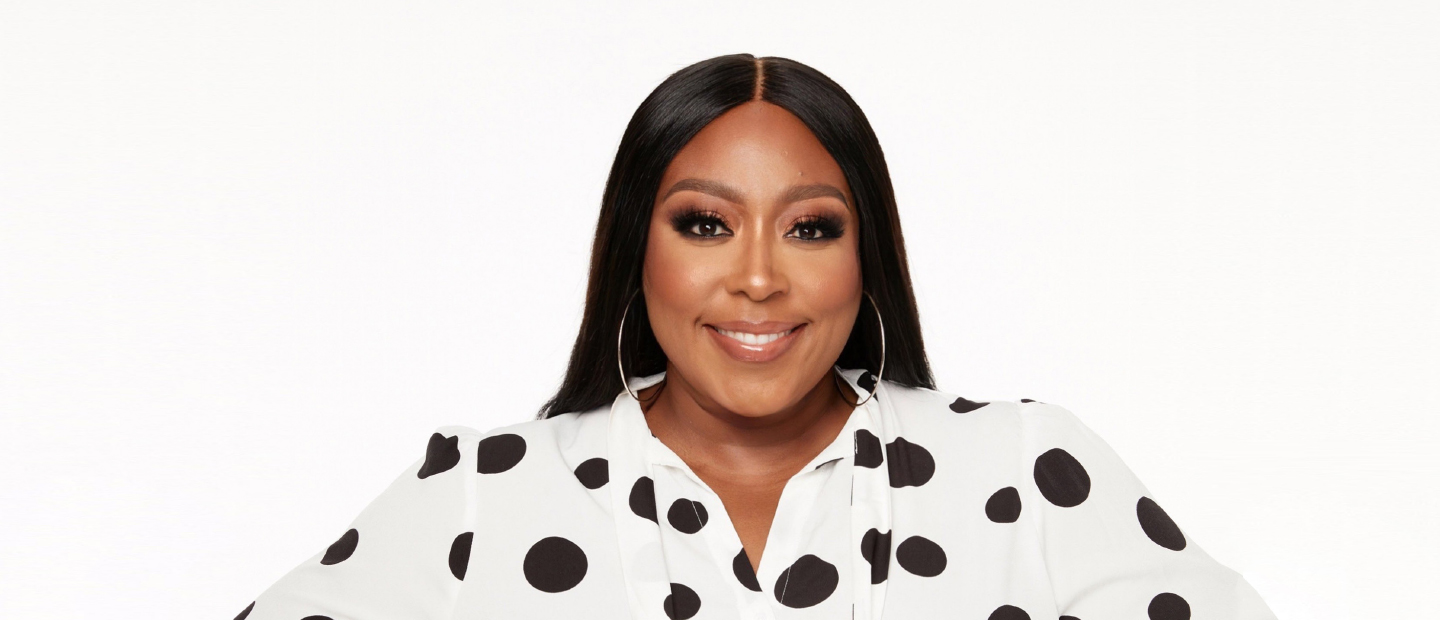 The Keeper of the Dream Award was established in January 1993 to recognize Oakland University students who have contributed to interracial understanding and good will. 
Applicants must demonstrate academic achievement (a minimum cumulative grade point average of 3.0 at time of application)
Have a clear career focus and academic persistence
Be returning to Oakland in the fall and winter semester of the following academic year
The Keeper of the Dream Scholarship Awards Celebration honors the legacy of the late civil rights leader, Dr. Martin Luther King, Jr. and awards scholarships to students that best demonstrate exceptional leadership qualities through their involvement on campus and in the community by breaking down racial and cultural stereotypes and by promoting unity among all people to foster a campus environment rich in diversity and multiculturalism.

It is also an opportunity to publicly recognize students who exemplify Dr. King's vision, and to award them annual scholarships for their efforts in promoting interracial tolerance and understanding.

A steady increase in corporate contributions has made it possible to increase the initial level of awards from two $1,000 scholarships in 1993 to several $5,000 scholarships. Since its inception, over one hundred students from a wide variety of academic majors have been awarded scholarships.

For more information about the award requirements, please contact the Center for Multicultural Initiatives.
2024 Keynote Speaker
2024 Keynote Speaker: Loni Love
Event: January 15, 2024
Time: 11:30 a.m. - 1 p.m. 
Location: Oakland Center, Founders Ballrooms
Loni Love is a two-time EMMY, two-time NAACP Image & three-time Gracie Award-winning host, comedian, actress, author, and philanthropist. She has performed comedy all over the world and loves to make people laugh.
Loni is the Executive Producer of Little Women Unfiltered: Atlanta – an after show forLittle Women: Atlanta, season six on Lifetime. Loni was also the host of the highly rated post Salt-N-Peppa movie interview with the real legendary artists on Lifetime. She is also the new first narrator for the 13th season of Bridezillas on WETV.
Loni is one of the co-hosts of the GRACIE Award-winning weekend radio show Café Mocha. The show is broadcast on over 40 stations including SiriusXM Channel 141.
From 2015-2022, she was the co-host for the nationally syndicated daytime talk show, "The Real", on Fox. From 2020-2022, Loni was the co-host for E! Daily Pop and guest co-host for E! Nightly Pop.
In 2019, she became the first female host on the mainstage of the Essence Music Festival in the Super dome in New Orleans. For a lifelong road comic, 50,000 people was Loni's largest live audience ever. In 2020 she hosted the first-ever virtual Essence festival celebrating the magazine's 50th anniversary.
Loni's second book, "I Tried to Change So You Don't Have To: True Life Lessons "debuted in June 2020 and received a glowing review from the New York Times. The book is an inspiring, hilarious memoir about learning to resist the pressures of conformity, love yourself for who you are, embrace your flaws, and unlock your true potential.
Apply Now
Are you a student leader? Have you contributed to breaking down racial and cultural stereotypes? Have you volunteered or made a difference at OU? If so, you might be eligible to apply for the Keeper of the Dream Award. Established in 1993, KOD recognizes undergraduate students who contribute to interracial understanding and good will.
Awards up to $10,000 and are available to students who have demonstrated strong citizenship, scholarship and leadership in breaking down cultural stereotypes and in promoting interracial understanding. The awards are presented publicly each year at the annual Keeper of the Dream Celebration. Scholarship awards will be distributed and divided evenly during the fall and winter terms.
Nominate a student for the Keeper of the Dream Award
Nominees must possess all of the following attributes:
Current cumulative grade-point average of 3.0
Demonstrated campus involvement
Record of responsible citizenship
Enrollment at Oakland University in a minimum of 12 credits each term for fall 2024 and winter 2025 semesters (8 credits each semester for graduate students)
Nominations are now closed

All nominations are due by 5 p.m. on Friday, September 29, 2023. To apply for the Keeper of the Dream Award, please follow the below instructions.
Apply for the Keeper of the Dream Award
Applicants must possess all of the following attributes:
Current cumulative grade-point average of 3.0
Demonstrated campus involvement
Record of responsible citizenship
Enrollment at Oakland University in a minimum of 12 credits each term for fall 2024 and winter 2025 semesters (8 credits each semester for graduate students)
Your resume should highlight your involvement and leadership in working to promote racial understanding and to break down cultural barriers and stereotypes at Oakland University. Your essay should be 500 words or less and describe how you have made a positive impact on improving interracial understanding within the Oakland University community. Please include three verifiable letters of nomination or support from Oakland University faculty or professional staff who can address your work at Oakland University on interracial/multicultural issues.
Application is now closed
All applications are due by 5 p.m. on Friday, October 13, 2023. Please note that the application cannot be saved once started and references listed will receive an email with a link to upload their letters of recommendation.
For additional information, please contact the Center for Multicultural Initiatives.
2024 Sponsors
32nd Anniversary Keeper of the Dream Sponsors


Program Sponsor
Oakland University Credit Union
Corewell Health
Benefactor Sponsor
High Achievement Scholarship Sponsors
Scholarship Sponsors
Lynne & Lia McIntosh Scholarship
Lynne A. McIntosh Memorial Scholarship
Marshall Family Scholar Foundation
OU Alumni Association
OU Black Alumni Chapter
Student Retention Scholarship Fund Sponsors
Oakland University Credit Union
Corewell Health
Magna
Past Winners and Presenters
2023
Presenter:
Hill Harper
Award Recipients:
Mena Hannakachl
Zoe Rosario
Tamia Smith
Guadalupe Avalos
Kyle Griggs
D'Zariah Hopkins
Krystal Davis 
2022
Presenter:
Anthony Anderson
Award Recipients:
Azana Jones
Keyara Pepper-Cameron
Isabella Mahuad
Kelly Knight
Destiny Williams
Markeal Williams
Ta'Niyah Harris 
2021
Presenter:
No Presenter
Award Recipients:
Adriana Colin-Diaz 
Maryam Nissan 
LaCaya Smith
Teyler Thompkins 
Mariama Toure
Alaya Freeman 
Rachel Jackson 
Ja'Laaiyah Gordon
Niajah Hood 
2020
Presenter:
Lisa Leslie
Three-time WNBA MVP, Four-time Olympic Gold Medalist and Hall of Famer
Award Recipients:
Mikal O'Neal
Jennifer Medrano Delacruz
Maya Ford
Raneen Allos
Donovan Hernandez
Zakia Ali-James

Special Recognition:
Isaias Cruz
2019
Presenter:
Jeff Johnson
Award-winning journalist and communication specialist
Award Recipients:
Destinee Rule
Ghazi Ghazi
Flavio Di Stefano
Julia Alexander
Chukwuebuka Unobagha
Benjamin Lane
Gicentroy Henry
Dezirae Robinson
Ernesto Duran
2018
Presenter:
Ed Gordon
Emmy Award winning broadcaster
Award Recipients:
Lakaysha Mitchell
Blake Walton
Kessia Graves
Obadah Asbahi
Hansen Karyakose
Farrah Sitto
Michela Manga
2017
Presenter:
Holly Robinson Peete
Actress, author, talk show host, activist and philanthropist
Award Recipients:
Jacob Semma
Alex Currington
Aditya Tiwari
Daryl Blackburn
Ashley Chillis
Gabriela Saenz
Shayla McCullough
Anders Engnell
2016
Presenter:
Levar Burton
Actor, director and author
Award Recipients:
Christina Root
Carlie Austin
Tasha Tinglan
Myshia Liles-Moultrie
Betira Shahollari
2015
Presenter:
Jurnee Smollett-Bell
Award-winning actress and activist 
Award Recipients:
Joseph Kirma
Zienab Fahs
Chanel Daniels
Aukury Cowart
Taylor Moore 
2014
Presenter:
Lee Daniels
Oscar-winning producer and director
Award Recipients:
Raya Hollis
Paul Marvin
Yen Tran
Daniel Lewis
La'Asia Johnson
2013
Presenter:
Daymond John
Shark Tank star and entrepreneur
Award Recipients:
Steven Wynne
Charlie Lapastora
Bria Ellis
2012
Presenter:
Common
Rapper, author, activist
Award Recipients:
Ben Eveslage
Subha Hanif
Tara Michener
2011
Presenter:
Lou Gossett Jr.
Oscar-winning actor
Founder, Eracism Foundation
Award Recipients:
Emily Tissot
Gerald Son
Rodrina Moore
Aiana Scott
2010
Presenter:
Susan L. Taylor
Editor Emeritus, Essence magazine
Founder, National Cares
Mentoring Movement
Award Recipients:
Chelsea Grimmer
Juquatta Brewer
Melissa DeGrandis
2009
Presenter:
Danny Glover
Actor, producer, human rights activist
Award Recipients:
Norris Chase
Lisa Daily
Jasmine Rudolph
Relando Thompkins
2008
Presenter:
Harry Belafonte
Human rights activist and entertainer
Award Recipients:
Latonia Garrett
Ronée Harvey
Denise Jones
Avery Neale
Yakela Roberson
Jinae Stoudemire
2007
Presenter:
Ruby Dee
Award Recipients:
Sean Buono
Kwame Everett
Matthew Kelly
Aaron Kochenderfer
Brandon Svenson
Tiffanye Teagarden
2006
Presenter:
Former Ambassador Andrew Young
Award Recipients:
Nerissa Brown
Margaret DeGrandis
Kirbionne Fletcher
Michael Lerchenfeldt
2005
Presenter:
Coretta Scott King
Award Recipients:
Sheila L. Brooks
Andrew W. Gaines
Kathryn M. Miller
Jameelah M. Muhammad
Ashley K. Seal
2004
Presenter:
Daniel G. Mulhern
First Gentleman of Michigan
Award Recipients:
Lenny Compton
George Davis III
Joi Durant
James Ellout
Sophia Soldana
2003
Presenter:
Edsel B. Ford
Ford Motor Company
Award Recipients:
Crystal D. Allen
Steven D. Townsend
Crystal A. Wilkerson
Sumeera Younis
2002
Presenter:
Martin Luther King III
President, Southern Christian Leadership Conference
Award Recipients:
Ashli C. Bobo
Rhonda R. Hanna
Joi C. Olden
Diana L. Pochmara

Special Recognition:
Erin Liebner
2001
Presenter:
Harold Kutner
Vice-President, Worldwide Purchasing &
North American Operations
General Motors Corporation
Award Recipients:
Angel D. Guy
David Mackinder
Brian S. Jaye
Kimberly Lavan
Ann R. Lefkowitz
2000
Presenter:
Robert N. Cooper
President, Ameritech Michigan
Award Recipients:
Annie O. Chung
Bonefacio F. De La Rosa
LaShanda P. Evans
Kristin J. Kouba
Razzaaq S. McConner
Aniesha K. Mitchell
Tamarcus D. Southward
Ralph E. Williams, II

Special Recognition:
Mychal C. Thom
1999
Presenter:
Dave Bing
Chairman, The Bing Group
Award Recipients:
Jerry W. Autry, II
Adrienne D. Carter
Ronald L. Howell, Jr.
Shawn R. McLernon
Shaunda N. Scruggs
Natasha P. Vanover
1998
Presenter:
Robert J. Eaton
Chairman and Chief Executive Officer
Chrysler Corporation
Award Recipients:
Delano Davis
Jermaine Evans
Lisa Gregg
Renique Quick
Alysia Roberson
Doron M. Elliott
Dedra L. McGlory
1997
Presenter:
William C. Brooks
Vice President, Corporate Affairs
General Motors Corporation
Award Recipients:
Carla Sabbagh
Tierra Stamps
1996
Presenter:
Father William T. Cunningham
Executive Director, FOCUS: Hope
Award Recipients:
Bridget Green
Kelly M. Schehr
1995
Presenter:
Denise Langford Morris
Judge, Oakland County Circuit Court
Award Recipients:
Natascha Nunn
Gregory Sharp, Jr.
1994
Presenter:
Conrad Mallett, Jr.
Associate Justice, Michigan Supreme Court
Award Recipients:
N/A
1993
Presenter:
Dennis Archer
then mayoral candidate, City of Detroit
Award Recipients:
Alicia Cunningham-Sampson
Lisa McRipley
2023 Scholarship Winners
Mena Hannakachl
After immigrating to the United States from the Middle East to pursue the American Dream of opportunity, Mena Hannakachl found her authentic voice in her first-year writing class. "My intersecting identities as an immigrant, Arab, Chaldean, American, woman and multilingual have enabled me to develop a rich, yet conflicting, relationship with language," says Hannakachl. Inspired by the experience of her writing course, Hannakachl switched her major to Professional and Digital Writing and became an Embedded Writing Specialist (EWS) in first-year writing classes to help other students with similar backgrounds find their own voices.
Although she encountered stumbling blocks on her academic journey — from enduring microaggressions to finding the confidence to establish her voice without sacrificing her heritage and culture - Hannakachl persevered, not letting any challenges stop her. "As a nontraditional student with an immigrant background, Mena had come to believe that she needed to totally immerse herself in American culture," says Cathy Rorai, special lecturer in the Department of Writing and Rhetoric.
"She believed that talking or writing about her culture, her journey, her personal story were not appropriate topics in a college classroom. With encouragement from her instructors and peers, she began to see that her story of diversity was very relevant and authentic. Very gradually she came to understand that having a nontraditional background was not a weakness, it was her superpower."
This newly found strength resulted in Hannakachl becoming a co-author and researcher, diving into the topic of microaggressions and offering recommendations that inform pedagogical and programmatic decisions on how to avoid them. Felicita Arzu-Carmichael, assistant professor in the Department of Writing and Rhetoric, collaborated with Hannakachl on the research project and plans to submit a proposal to present their co-authored book chapter at the 2023 Conference on College Composition and Communication (CCCC), the largest national conference in the field.
"Mena has an innate ability to transform her experiences into critical lessons for effecting positive social changes," says Arzu-Carmichael. "I am excited for scholars in our field and beyond to read her work in an effort to avoid racial microaggressions and create productive teaching and learning spaces for all." 
To support students who share her experiences, Hannakachl also provides in-person and online writing support for students taking Composition 1 through tutoring. "As an EWS, Mena mentors first-year students of all races and linguistic backgrounds, but she is able to connect with and support nonwhite students and students who speak and write in multiple languages in specific ways because of her own identities and experiences with writing in English as a trilingual speaker," says Crystal VanKooten, acting chair of the Department of Writing and Rhetoric. "She is also a dynamic mentor to other EWS student workers in the program in the area of race relations and linguistic diversity."
Zoe Rosario
Acutely aware of the rise of Anti-Asian racism since the pandemic, Zoe Rosario advances diversity, equity and inclusion as a member of the Filipino-American Students of Oakland University (FASOU). "This organization has been my outlet in expressing my passion for racial justice and understanding," says Rosario. "My goal is to make Filipino culture more accessible and to educate people who are unaware of our culture, hopefully sparking more solidarity across races and ethnicities."
"Zoe has contributed substantially to fostering interracial understanding and diversity on campus," says Nicholas DiPucchio, special lecturer in the Department of History. "She is an intelligent and creative thinker whose mind is equally met with an incredible work ethic and character."
As the current president and former service and advocacy chair of FASOU, Rosario spreads awareness about issues that people in the Philippines face, as well as issues that Filipino Americans face, by helping to plan numerous events. Philippine Culture Night, for example, showcased traditional Filipino dance and cuisine, and a charity drive garnered more than 700 essential items benefiting residents of the Philippines following a devastating tropical storm.
Additionally, Rosario headed a workshop that addressed social justice and intersectionality. In collaboration with the University of Michigan's Filipino American organization, the workshop included students from many Michigan universities. "This was significant in promoting not only interracial understanding outside of the Filipino community, but also helped to educate student organizations on how to approach social justice when planning projects and events, and the importance of considering subgroups within our community that are underrepresented, such as those in the LGBTQ+ community or indigenous Filipinos," says Rosario.
Establishing ties with other communities extends FASOU's reach. "Serving as responsible citizens, Zoe and FASOU members volunteered at HUDA Gardens, which provides fruits and vegetables for underserved neighborhoods in Detroit," adds DiPucchio. "Zoe also participated in several Black Lives Matter marches in the summer of 2020 and marched with OU's BLM chapter in the fall of 2020."
While enrolled in the OU Honors College course Black Lives, Queer Lives, "Zoe was notably alert to issues of race and ethnicity that arose in the writings of Audre Lorde and James Baldwin," says Craig W. Smith, special lecturer in the Department of Writing and Rhetoric. "Beyond that, she showed great empathy and sensitivity in her responses to the ideas and experiences of her classmates."
Rosario's push toward understanding will continue beyond the OU community. A History for Secondary Education major, she is committed to addressing uncomfortable topics such as racism and slavery as a future educator. "Zoe noted that every classroom of marginalized students who feel valued as a result of quality teachers ticks the needle a little closer toward justice," says Paul J. Weinberg, assistant professor of Teacher Development and Educational Studies. "This is how change happens: through teachers like Zoe who understand how to fight back against individual and systemic discrimination. It is important that marginalized populations have talented educators — like Zoe — on their sides."
Tamia Smith
Inspired by Bishop T.D. Jakes' quote, "If you can't figure out your purpose, figure out your passion. For your passion will lead you right into your purpose," Tamia Smith knew her passion - and ultimately her purpose - lay within health care, especially addressing the lack of diversity within the health care workforce.
"I choose to pursue health care because it is my dream to make a difference in my community," says Smith. "I want to change lives and treat others the way they deserve to be treated. I want to encourage, inspire and challenge people around me, even those who don't look like me, to do the same."
Smith, who is pursuing a B.S. in Health Sciences with a pre-health concentration, applies these guiding principles to all aspects of her life as a student leader at Oakland University. As a resident assistant, she advises and counsels students and encourages a welcoming residential environment for all.
"I've had the chance to witness Tamia's growth and development as a leader, and learn about her fierce passion for helping people. I quickly learned this passion is a central part of who Tamia is, and it becomes evident to those that meet her that her desire to be a force for good is ingrained in every one of her actions," says Residence Director Matt Belanger. "Her impact on University Housing has been immeasurable, and her excellent work continues to show through her development of community and leadership on her current staff." Smith's work as a resident assistant and conference assistant has touched the lives of hundreds of students. Using her position of leadership, Smith advocates for diversity in housing and has found ways to support marginalized populations.
"Tamia is fantastic at keeping focused during even the toughest of days and is able to integrate well into any team setting she finds herself in. She's confident in her abilities, but she isn't afraid to ask for help when she needs it. I have never seen a difficult situation that Tamia couldn't handle," says Cheyanne Kramer, office manager for Oakland University Housing.
Smith's leadership transcends other roles on campus, such as secretary of the Association of Black Students, Golden Grizzlies Food Pantry volunteer and treasurer of Project Big Sister, which seeks to advance young women professionally and personally through mentoring, support and counsel.
"During our time together, Tamia has proven to be extremely motivated in both her studies and building the community around her," says Shania Lewis, graduate residence director of Oak View Hall. "She has spent countless hours studying, mastering and facilitating her craft and even then, she strives to do more. Tamia often exhibits great leadership skills and collaboration skills amongst her peers. Her consistent involvement in the Association of Black Students and the Golden Grizzlies Food Pantry accounts for that."
Guadalupe Avalos
Growing up in the Hispanic community of Southwest Detroit, Guadalupe Avalos' father instilled a sense of perseverance in her — always telling her "échale ganas," or "give it all you've got." So when Avalos arrived at Oakland University as a first-generation college student and felt like she did not fit in, she knew she could draw from her dad's teaching and not let anything stop her.
"I was the first in my family to go to college, and I wasn't going to let anyone taint my experience," says Avalos. "I found communities that I felt welcome in, like the Center for Multicultural Initiatives or the Hispanic American Leaders Association. Today I am a rigorous student employee, and I can be the safe space that others might seek."
As an orientation group leader on campus, Avalos strived to be that safe space for incoming students, making them feel welcome on campus and easing their transition to higher education.
"Just by being the face of Oakland, I get to challenge people's misconceptions about what a college student is and looks like," says Avalos. "When people see me around campus, I want them to remember that they are welcome. Today, I still get comments from freshmen about how just a smile made a difference during their orientation."
Zachary Barclay, senior academic adviser in OU's First Year Advising Center, noticed how Avalos validated incoming students' backgrounds during orientation to help them feel included on campus, thereby creating a welcoming and safe space.
"Guadalupe epitomizes the 'keeping the dream' mentality, never using past adversity as an excuse but empowering herself to be the best at everything she does and more importantly, empowering everyone around her to do the same," Barclay says.
Avalos holds several roles on campus, among them secretary of the Meadow Brook Ball Committee and vice president of the Hispanic American Leadership Organization, while maintaining an impressive GPA in her pre-social work studies.
"Guadalupe offers a constructive and productive voice for underrepresented students that is genuine and generous, as is her high standard of work and moral ethics to do the right thing at the right time," says Jean Ann Miller, senior director of the Office for Student Involvement. As a peer mentor for the Center for Multicultural Initiatives, Avalos strengthens foundations for first-year students to ensure they have strong social and academic connectedness to OU, constantly aiming to make Oakland University a more inclusive community.
"Guadalupe is empathetic, a team player and an advocate. Guadalupe has continued to push herself academically, personally and professionally to achieve her goals and strive toward success," says Celeste Black, coordinator of Orientation and New Student Programs. Ultimately it is Avalos' goal to obtain her bachelor's degree in social work and give back to her community. "I would love to work in the Metro Detroit area with marginalized youth and students and provide the support they need to pursue higher education like my dad once did for me," she says.
Kyle Griggs
Coming of age as a queer Black man, Kyle Griggs felt underrepresented. The depiction of queerness he saw portrayed in the media generally included middle-aged, married white men — not people who represented him. It took a lot of painful contemplation to conclude that others like him existed. After coming to Oakland University and joining the Gender and Sexuality Center (GSC), Griggs noticed the lack of representation on campus as well. Determined to be the change he wanted to see, Griggs became a peer mentor, striving to provide support and resources to his community.
"I've gained the confidence of representing my whole self on campus," says Griggs. "This has culminated into being a mentor where I aim to promote understanding and education of intersectionality, specifically within the realm of race and ethnicity at Oakland's white-dominated queer community."
As a peer mentor in the GSC, Griggs makes it his mission to educate people of all backgrounds on race, gender, sexuality and the intersections of those identities, while serving as a valuable source of knowledge to the GSC staff by sharing his experiences.
"It is uniquely challenging to be an openly queer Black man in our society, but especially at a predominantly white institution. Kyle has consistently provided valuable contributions to the knowledge of our staff by sharing his experiences, and going above and beyond to educate his peers," says Blake Bonkowski, coordinator of the Gender and Sexuality Center. "This is challenging emotional labor, as one of few people of color in the space. Kyle handles this with an ease that is truly admirable and at times astonishing."
Griggs, who is pursuing his B.A. in Psychology, also serves as a peer mentor for the Center for Multicultural Initiatives and is a member of the Honors College, Association of Black students, and the Gender and Sexuality Alliance. In his classes, his professors notice that Griggs always goes the extra mile, gently leading discussion while being knowledgeable and inclusive.
"Kyle would offer his well-formulated thoughts on our readings and the histories that produced them in a lucid and succinct fashion and then, often, actively work to bring other classmates in discussion," says Timothy Donahue, associate professor of English. "I can say with complete confidence that his ENG 1500 class discussions—which frequently covered challenging topics like Indigenous sovereignty claims, the afterlives of slavery and the challenges of immigration—were stronger because students could look to Kyle as an intellectual and ethical example."
With quiet confidence, Griggs contributes to the quality of his classes and organizes opportunities for his classmates to dive deeper into the material by establishing discussion and study groups.
"What always stood out to me about Kyle's leadership skills was that while he was on the quieter side, he still led," says Karen Brehmer, Writing and Rhetoric special lecturer. "In peer-review groups, his critique and feedback were quality. He spoke up in class, but he did not overtake the conversation or answer every question. Kyle is rarely the center of attention – but he is a leader. These are the quiet influences our university and our communities need."
D'Zariah Hopkins
D'Zariah Hopkins is often described as "energetic" and "passionate." The same can be said of her efforts to promote unity on campus by mentoring and motivating underrepresented students.
"I am an African-American woman. I am a first-generation college student. I make up a statistic for the underrepresented, and I want to show the world that success is achievable," says Hopkins. "I want to continue to help others and inspire students to leave a positive impact at Oakland … Being an active member of the OU community has been and will always be a goal of mine."
In her first role on campus, Hopkins welcomed more than 2,500 freshmen and their families as an orientation group leader for Orientation and New Student Programs. "I was the first person each student and their family spoke to," she says. "This was important to me because I had the opportunity to show Black and brown students that they can represent our predominantly white institution and not become another number."
The warm first impression that Hopkins radiated contributed to a sense of community and led to further relationship building. "D'Zariah created and maintained relationships with incoming first-year students," says Celeste Black, coordinator for the Office of Orientation and New Student Programs. "She guided them through not only course registration but also the transition to college. She is driven to maintain relationships, motivate others and advocate for change…D'Zariah is passionate about everything she is involved in and provides a contagious, positive energy whenever she is around."
Hopkins also works as a CORE Ambassador for the Center for Multicultural Initiatives, meeting weekly with six students to support their growth academically, socially and personally. "Because most of them are young Black women, I find it very important to be a good role model for them," says Hopkins. "I hope to inspire them to become student leaders so Black women can be more represented on campus in a positive light."
A strong student, being a role model extends to Hopkins' work in her classes. "She is dependable and strives for excellence in the classroom," says David Ollie Ray, office assistant for Orientation and New Student Programs. "She is maintaining a good GPA while taking classes that challenge and engage her. D'Zariah is always friendly and brings a positive energy." Hopkins also brings compassion to her job as a first-year assistant in the First Year Advising Center. "I value this position because I love interacting with students," says Hopkins. "Some students enter the office stressed about their courses, and being the person who can help ease their stress leaves me feeling good."
No matter the role, Hopkins "is passionate about everything she is involved in and provides a contagious energy whenever she is around," says Thomas A. Discenna, professor of Communication. "I can think of no better ambassador for the Oakland community."
Krystal Davis
Krystal Davis envisions a generation that can unlearn implicit biases and create dialogue to spark change. Through her various roles on campus, she aims to transform this vision into reality by elevating the voices of marginalized groups, embracing rich identities and celebrating diversity.
"I represent my family within the academic world and while I pride myself on this fact, I cannot nullify my experiences as a Black woman navigating through curated white spaces," says Davis. "I am intimate with the tension of walking into environments knowing that I don't blend in with my counterparts; knowing that every word and every action that I perform is scrutinized and pursued with implicit biases; knowing that I have become a spectacle."
In her role as orientation group leader on campus, Davis created a welcoming space for all new students at Oakland University and aimed to confront implicit biases by being an exemplary and inclusive student leader. "Seeing her with her students, we can see how well she grabs their attention and provides them with a great orientation experience," says Celeste Black, coordinator of Orientation and New Student Programs. "Krystal ensures there is team cohesion amongst all and advocates for others."
Davis' vision also transcends her work as a resident assistant, where she advocates for residents and coworkers and implements efforts that center around personal wellness, community engagement and intercultural exploration.
"Whether it is holding a game night for residents to bond with their neighbors, or addressing non-inclusive language and microaggressions within the building, Krystal is passionate about bettering those around her," says Brie Desmond, Hamlin Hall residence director.
As a peer mentor for the Center for Multicultural Initiatives (CMI), the English major provides guidance for first- and second-year scholarship recipients, helping them navigate the college experience.
"Krystal has illustrated exceptional leadership, charisma and compassion," says Myshia Liles-Moultrie, CMI retention coordinator. "She aims to connect with students from various backgrounds, many of which differ from her own."
A source of inspiration for Davis is her cousin Mária, who joined her family as a child living in foster care. Unapologetically herself, Mária embraced her Hispanic heritage and emboldened Davis to face adversity with resilience, inspiring her to learn Spanish and later serve as secretary of the OU Hispanic American Leadership Organization.
"I won't say that coming to this discernment was an easy process. For me to create a safe and comfortable atmosphere for my peers, I have to constantly challenge myself to unabashedly tell my truth, because it is my truth," says Davis. "The ongoing support systems and resources that I wield on and off campus help me spread my allyship for all students."