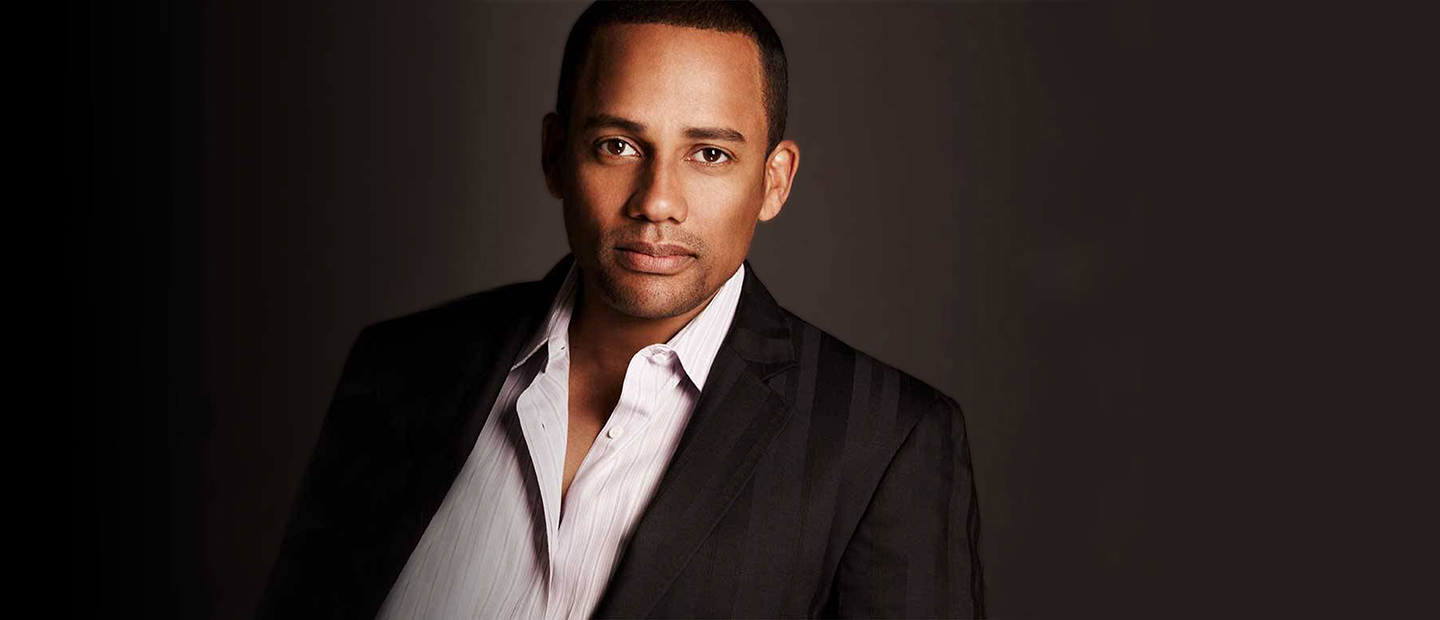 The Keeper of the Dream Award was established in January 1993 to recognize Oakland University students who have contributed to interracial understanding and good will. 
Applicants must demonstrate academic achievement (a minimum cumulative grade point average of 3.0 at time of application)
Have a clear career focus and academic persistence
Be returning to Oakland in the fall and winter semester of the following academic year
The Keeper of the Dream Scholarship Awards Celebration honors the legacy of the late civil rights leader, Dr. Martin Luther King, Jr. and awards scholarships to students that best demonstrate exceptional leadership qualities through their involvement on campus and in the community by breaking down racial and cultural stereotypes and by promoting unity among all people to foster a campus environment rich in diversity and multiculturalism.

It is also an opportunity to publicly recognize students who exemplify Dr. King's vision, and to award them annual scholarships for their efforts in promoting interracial tolerance and understanding.

A steady increase in corporate contributions has made it possible to increase the initial level of awards from two $1,000 scholarships in 1993 to several $5,000 scholarships. Since its inception, over one hundred students from a wide variety of academic majors have been awarded scholarships.

For more information about the award requirements, please contact the Center for Multicultural Initiatives.
2023 Keynote Speaker
2023 Keynote Speaker: Hill Harper
Event: January 16, 2023
Time: 11:30 a.m. - 1 p.m. 
Location: Oakland Center, Founders Ballrooms
Hill Harper is a humanitarian, an award-winning actor, best-selling author, entrepreneur, health and wellness ambassador/educator and philanthropist. Harper currently stars as 'Dr. Marcus Andrews' on THE GOOD DOCTOR on ABC. He is currently co-executive producing PROTECTOR OF THE GODS, a trilogy film project which follows three of Egypt's most powerful pharaohs, that hopes to teach those who are uninformed about African history. He previously starred on CSI: NY and Showtime and award winning series HOMELAND. Harper also headlined HLN's HOW IT REALLY HAPPENED WITH HILL HARPER. In theaters, Harper can be seen co-starring alongside Will Smith in CONCUSSION and in the Tupac Shakur biopic ALL EYEZ ON ME. Harper has earned seven NAACP Image Awards for his writing and acting and is a 4-time New York Times best-selling author for his books: Letters to a Young Brother (named "Best Book for Young Adults" by the American Library Association), Letters to a Young Sister, The Conversation, and The Wealth Cure: Putting Money in its Place. Harper's most recent book is the groundbreaking Letters to an Incarcerated Brother, which speaks to the current mass incarceration crisis; it was released to critical acclaim and was nominated for several awards. Harper founded The Manifest Your Destiny Foundation, a non-profit dedicated to empowering, encouraging, and inspiring underserved youth to succeed through education, mentorship, and grant programs. Harper was born in Iowa City, IA, the son of two doctors. He graduated magna cum laude as valedictorian of his department with a Bachelor's Degree from Brown University and cum laude with a Juris Doctorate degree from Harvard Law School. Harper also holds a Master's Degree in Public Administration with honors from Harvard University's Kennedy School of Government and holds honorary doctoral degrees from multiple universities including Howard. Amongst his other titles, Harper is a successful entrepreneur. He owns The Roasting Plant Coffee Roastery in Detroit, an award-winning hotel in New Orleans, and The Architect and Co. – a health and wellness company. Harper also owns several commercial and residential rental properties in Los Angeles and Newark, NJ, and plans to open a museum named The Harper. In 2021,
Harper announced his plans to launch The Black Wall Street platform, aimed at empowering investors of color. Harper currently serves on the President's Cancer Panel having been appointed by President Obama in 2011. He travels worldwide as a motivational speaker, addressing current affairs and life-awakening topics to a wide array of audiences of youth, educators, and business leaders. In 2004 and 2014, People named him one of their Sexiest Men Alive. Hill adopted his son Pierce Hill Harper and the two currently reside between Seattle and New York City.
2023 Sponsors
31st Anniversary Keeper of the Dream Sponsors

Co-Chairs
April M. Clobes, President and Chief Executive Officer, Oakland University Credit Union
Walter Douglas, Chairman, Avis Ford, Inc.

Event Sponsor

Oakland University Credit Union

Reception and Program Sponsor
PNC Bank

High Achievement Scholarship Sponsors
Avis Ford, Inc.
Oakland University Credit Union

Benefactor Sponsor

Corewell Health
Magna

Scholarship Sponsors

Lynne & Lia McIntosh Scholarship
Lynne A. McIntosh Memorial Scholarship
Marshall Family Scholar Foundation
OU Alumni Association
Willis Towers Watson
Past Winners and Presenters
2022
Presenter:
Anthony Anderson
Award Recipients:
Azana Jones
Keyara Pepper-Cameron
Isabella Mahuad
Kelly Knight
Destiny Williams
Markeal Williams
Ta'Niyah Harris 
2021
Presenter:
No Presenter
Award Recipients:
Adriana Colin-Diaz 
Maryam Nissan 
LaCaya Smith
Teyler Thompkins 
Mariama Toure
Alaya Freeman 
Rachel Jackson 
Ja'Laaiyah Gordon
Niajah Hood 
2020
Presenter:
Lisa Leslie
Three-time WNBA MVP, Four-time Olympic Gold Medalist and Hall of Famer
Award Recipients:
Mikal O'Neal
Jennifer Medrano Delacruz
Maya Ford
Raneen Allos
Donovan Hernandez
Zakia Ali-James

Special Recognition:
Isaias Cruz
2019
Presenter:
Jeff Johnson
Award-winning journalist and communication specialist
Award Recipients:
Destinee Rule
Ghazi Ghazi
Flavio Di Stefano
Julia Alexander
Chukwuebuka Unobagha
Benjamin Lane
Gicentroy Henry
Dezirae Robinson
Ernesto Duran
2018
Presenter:
Ed Gordon
Emmy Award winning broadcaster
Award Recipients:
Lakaysha Mitchell
Blake Walton
Kessia Graves
Obadah Asbahi
Hansen Karyakose
Farrah Sitto
Michela Manga
2017
Presenter:
Holly Robinson Peete
Actress, author, talk show host, activist and philanthropist
Award Recipients:
Jacob Semma
Alex Currington
Aditya Tiwari
Daryl Blackburn
Ashley Chillis
Gabriela Saenz
Shayla McCullough
Anders Engnell
2016
Presenter:
Levar Burton
Actor, director and author
Award Recipients:
Christina Root
Carlie Austin
Tasha Tinglan
Myshia Liles-Moultrie
Betira Shahollari
2015
Presenter:
Jurnee Smollett-Bell
Award-winning actress and activist 
Award Recipients:
Joseph Kirma
Zienab Fahs
Chanel Daniels
Aukury Cowart
Taylor Moore 
2014
Presenter:
Lee Daniels
Oscar-winning producer and director
Award Recipients:
Raya Hollis
Paul Marvin
Yen Tran
Daniel Lewis
La'Asia Johnson
2013
Presenter:
Daymond John
Shark Tank star and entrepreneur
Award Recipients:
Steven Wynne
Charlie Lapastora
Bria Ellis
2012
Presenter:
Common
Rapper, author, activist
Award Recipients:
Ben Eveslage
Subha Hanif
Tara Michener
2011
Presenter:
Lou Gossett Jr.
Oscar-winning actor
Founder, Eracism Foundation
Award Recipients:
Emily Tissot
Gerald Son
Rodrina Moore
Aiana Scott
2010
Presenter:
Susan L. Taylor
Editor Emeritus, Essence magazine
Founder, National Cares
Mentoring Movement
Award Recipients:
Chelsea Grimmer
Juquatta Brewer
Melissa DeGrandis
2009
Presenter:
Danny Glover
Actor, producer, human rights activist
Award Recipients:
Norris Chase
Lisa Daily
Jasmine Rudolph
Relando Thompkins
2008
Presenter:
Harry Belafonte
Human rights activist and entertainer
Award Recipients:
Latonia Garrett
Ronée Harvey
Denise Jones
Avery Neale
Yakela Roberson
Jinae Stoudemire
2007
Presenter:
Ruby Dee
Award Recipients:
Sean Buono
Kwame Everett
Matthew Kelly
Aaron Kochenderfer
Brandon Svenson
Tiffanye Teagarden
2006
Presenter:
Former Ambassador Andrew Young
Award Recipients:
Nerissa Brown
Margaret DeGrandis
Kirbionne Fletcher
Michael Lerchenfeldt
2005
Presenter:
Coretta Scott King
Award Recipients:
Sheila L. Brooks
Andrew W. Gaines
Kathryn M. Miller
Jameelah M. Muhammad
Ashley K. Seal
2004
Presenter:
Daniel G. Mulhern
First Gentleman of Michigan
Award Recipients:
Lenny Compton
George Davis III
Joi Durant
James Ellout
Sophia Soldana
2003
Presenter:
Edsel B. Ford
Ford Motor Company
Award Recipients:
Crystal D. Allen
Steven D. Townsend
Crystal A. Wilkerson
Sumeera Younis
2002
Presenter:
Martin Luther King III
President, Southern Christian Leadership Conference
Award Recipients:
Ashli C. Bobo
Rhonda R. Hanna
Joi C. Olden
Diana L. Pochmara

Special Recognition:
Erin Liebner
2001
Presenter:
Harold Kutner
Vice-President, Worldwide Purchasing &
North American Operations
General Motors Corporation
Award Recipients:
Angel D. Guy
David Mackinder
Brian S. Jaye
Kimberly Lavan
Ann R. Lefkowitz
2000
Presenter:
Robert N. Cooper
President, Ameritech Michigan
Award Recipients:
Annie O. Chung
Bonefacio F. De La Rosa
LaShanda P. Evans
Kristin J. Kouba
Razzaaq S. McConner
Aniesha K. Mitchell
Tamarcus D. Southward
Ralph E. Williams, II

Special Recognition:
Mychal C. Thom
1999
Presenter:
Dave Bing
Chairman, The Bing Group
Award Recipients:
Jerry W. Autry, II
Adrienne D. Carter
Ronald L. Howell, Jr.
Shawn R. McLernon
Shaunda N. Scruggs
Natasha P. Vanover
1998
Presenter:
Robert J. Eaton
Chairman and Chief Executive Officer
Chrysler Corporation
Award Recipients:
Delano Davis
Jermaine Evans
Lisa Gregg
Renique Quick
Alysia Roberson
Doron M. Elliott
Dedra L. McGlory
1997
Presenter:
William C. Brooks
Vice President, Corporate Affairs
General Motors Corporation
Award Recipients:
Carla Sabbagh
Tierra Stamps
1996
Presenter:
Father William T. Cunningham
Executive Director, FOCUS: Hope
Award Recipients:
Bridget Green
Kelly M. Schehr
1995
Presenter:
Denise Langford Morris
Judge, Oakland County Circuit Court
Award Recipients:
Natascha Nunn
Gregory Sharp, Jr.
1994
Presenter:
Conrad Mallett, Jr.
Associate Justice, Michigan Supreme Court
Award Recipients:
N/A
1993
Presenter:
Dennis Archer
then mayoral candidate, City of Detroit
Award Recipients:
Alicia Cunningham-Sampson
Lisa McRipley
2022 Scholarship Winners
Azana Jones
Growing up, Azana Jones lived mainly in small, rural areas, which resulted in her being the only black student in her classes. She grew up in classrooms being taught by people that didn't look like her, that couldn't relate to her. She often felt different simply because of the color of her skin. That's when the dream and the drive to become a teacher started. "I never had a teacher who looked like me, so I never had a teacher who could teach me things about my history or my life," says Azana. "From that moment I knew I wanted to be a teacher, one that could advocate for myself and students of color who would need it."
Azana, a Honors College student, is the lone black student in her pre-service teachers class, but that doesn't stop her from being heard. She's quick to share her opinions and experiences on diversity and race relation topics. Her transparency allows for conversations to be more meaningful and thought-provoking, offering her peers a deeper insight to the inequities faced by students in a classroom. Her ability to be candid and honest are two skills that will translate to her being an excellent educator, skills she's already shown off as a student teacher at Lowry Early Childhood Education Center.
"There is a paucity of black educators in general," explains Anica Bowe, an associate professor for teacher and development studies, "Azana has taken up the call to fill the void. She will give her future students the privilege of being taught by a black educator. It will give her students a chance to be taught by someone that looks like them."
In her role as a resident assistant, Azana takes time during and after training to ensure that her colleagues fully understand the concepts and policy guidelines. Her focus is always on others, ensuring that they feel comfortable in their roles and quickly become one of the leaders within the department.
"I have been able to witness the impressive capacity for Azana's leadership, inclusivity and development she is capable of," says Matt Belanger, the resident director at Hillcrest Hall. "She has consistently gone above and beyond her duties within Housing and other organizations she's involved in, to help others, promote education, unity and inclusivity." A founding member of Youth for Truth as well as working with Project Big Sister, she focuses on leading women of color professionally and personally through critical mentoring, support and sisterly council.
"Azana's passion for leadership, her dedication and her devotion to promoting diversity, equity and inclusion throughout the work that she does, makes her an ideal candidate for this award," says Haleigh Lewis, Graduate Resident Director, Hillcrest Hall. "She is the embodiment of what it means to be a leader who's dedicated to service and who has a clearly defined mission to serve underrepresented communities."
Keyara Pepper-Cameron
When Keyara arrived at Oakland University, she already had her goals set on growing the interracial community on campus. In order to do that, she took advantage of every opportunity that came her way, working with students, building their confidence, giving them a voice and setting them up for success. "When I sit through my classes, I'm highly aware of being the only Black student in the room," says Keyara. "There's a significance in seeing your skin tone, race and culture in the texts and surrounding community. It's paramount that the difference in interrracial students is not an outlier, but instead bring Oakland University closer to a common understanding."
Prior to her first semester, Keyara took part in the CORE Summer Bridge program, where students from predominantly underrepresented minority, first-generation, or low-income backgrounds spend a week on campus to develop skills and abilities to prepare for college. Keyara credits this program for intensely growing her passion for social change.
"Keyara was always eager to start the day; she would express why this opportunity and coming to Oakland was so important to her," says VaNessa Thompson, CORE Program coordinator. "Keyara made multicultural connections throughout the program. By sharing her story, participants were able to see why Keyara is so determined to be the best version of herself."
As a CORE Ambassador, Keyara works closely with students. She works to propel their confidence and focus on the impact they want to make, not only on campus, but in their post collegiate careers. She uses this opportunity to ensure that multicultural students feel acknowledged and understood. She encourages them to share their stories, raise their voices against injustices and embrace their diverseness.
"Keyara's self-awareness in this sense is remarkable," says Marshall Kitchens, an associate professor for the Department of Writing and Rhetoric. "She clearly has a keen understanding of her own strengths and challenges and personal growth, and makes insightful connections among the theoretical issues raised in her classes, course objectives, new social contexts, and her own personal experience."
As a sophomore, Keyara joined Gamma Phi Beta and currently serves as the president of public relations. She works as a student assistant at the Gender and Sexuality Center on campus, further honing her knowledge about and skills working with members of the LGBTQIA community, becoming a well-rounded advocate and teacher.
"I believe Keyara will make an exceptional educator in the future," says Grace Wojcik, coordinator of the Gender and Sexuality Center. "She will bring a much-needed perspective and demeanor to the classroom. I have no doubt Keyara will be a tireless advocate for her students and a leader who will work to address the disparities within the educational system."
Isabella Mahuad
A Spanish and international relations major, Isabella Mahuad is the first member of her family to attend college in the United States. She's using her time on campus to not just learn from others, but to share her story and make a lasting impact. "I have been given a platform through which I can share my culture with the students of Oakland," says Isabella. "I have been able to challenge stereotypes and confront misconceptions people might have. Even when I've spoken candidly about my experiences, my peers have learned something new."
She recognized her narrow worldview, only understanding her family's culture and traditions, when arriving on campus, so she immersed herself in several programs on campus to diversify herself. Through her hard work, she's been named president of the Hispanic American Leadership Organization (HALO), where she plans events and programming to educate, celebrate and advocate for Hispanic peoples and cultures.
"Isabella's interests are clearly moving toward an activist future, focusing on advancing diversity and social justice," says Laura K. Landolt, associate professor of Political Science. "Her hybrid binational background and commitment to social justice gives her a number of insights and tools that might not be available to others. Her commitment to diversity shines through her comments and can only be beneficial to students who have not yet reflected deeply on the value of gender, race and class diversity."
As an orientation group leader, Isabella welcomed new students and helped introduce them to OU. She ensured that all the processes, procedures and programs were accessible and inclusive. She always encourages others to find their voice on campus and makes space for them.
"She's thoughtful, dependable and a fierce advocate for others," says Amy Yousif Joa, assistant director for Orientation and New Student Programs. "Isabella has been an integral part of the many different organizations she's been a part of. She's maintained her leadership positions and an extremely high GPA. Her work in and out of the classroom is remarkable, I am certain she'll continue to positively support people, places and the world."
Isabella has had several other roles on campus. She was an Emerging Scholars Success Coach, letting students she works with know about their options and resources. She is also the vice president of the Model UN Club, where she focuses on global issues and needs.
"Isabella is courageous," says Kiley M. Kellenberger, Orientation and New Student Programs Coordinator. "She's a peaceful activist for social justice, equity and those who are disadvantaged. She'll continue to lead other student leaders in conversations and actions to break down cultural stereotypes. There have been very few students in my career who have shown me the type of human I want to be. I aspire to be more like Isabella every single day."
Kelly Knight
Before attending Oakland University, Kelly came to campus on a tour. She was desperate looking for students that looked like her, coming up shorter than she'd hoped. Instead of getting discouraged, it lit a fire inside her. She wanted to become the face that made incoming students feel welcomed and comfortable. A goal she has since achieved by becoming a focus on several billboards for OU.
"Everyday, I try to make an impactful influence on campus," says Kelly. Whether it's mentoring, volunteering or just being a familiar face, I want to make someone's college experiences easier. Once I graduate, I want to become a social worker that helps black and brown kids find the homes they deserve."
As a freshman, Kelly became an orientation group leader, but COVID limited her impact. She adapted and started a new role with Project Upward Bound, working with high school students in Pontiac and Oak Park. Although a majority of her meetings with students were virtual, it didn't stop her from making a lasting impression on her students.
"Kelly's a conscious, thinking leader when it comes to building relationships with the high school and establishing bonds with students who may be lacking in social emotional learning skills," says Adam Harris, project advisor for Project Upward Bound. "She has a natural ability to create camaraderie and trust with peers and staff she comes in contact with. She is honest and genuine in building relationships with others."
In her second year, Kelly was able to get back to her role as an orientation group leader and was also a CORE ambassador. As a group leader, she was one of the first people new students would meet on campus, and it was important to her to show them that no matter who you are, you can be a leader.
"She exudes an energy that is contagious," says Kiley M. Kallenberger, coordinator of Orientation and New Student Programs. "Kelly's been described as inspirational, confident and joyful. Her optimistic outlook on life made a lasting impression on new students and their families transitioning to Oakland for the first time."
Kelly is also a resident assistant, working on building relationships with her residents and giving them a sense of being at home. In all of her roles, Kelly continues to stay focused on improving and encouraging diversity and race relations in OU's community. "I find Kelly to have unique qualities that put her in a category of her own," says Emily Cutlip, career consultant for the OU Career Services. "I am impressed by her consistently upbeat nature. She's passionate about helping and caring for others. She's kind, thoughtful and humble. Her warmth, compassion and empathy combined with her bubbly and funny personality, are the values that draw peers to her."
Destiny Williams
Since enrolling at Oakland University, Destiny hasn't been shy about voicing her knowledge on interracial understanding. In her hometown she was and remains a member of the Lansing NAACP and Lansing Black Lives Matter chapter, marching for the justice of others since Trayvon Martin. Her primary goal at Oakland University wasn't to just earn an education, but to have a lasting impact on the campus' culture.
"As an African American, I like to help others understand the social injustices going on in the world," says Destiny. "After losing my cousin at the hands of a deputy, everything I've been advocating for seems even more real. I am a leader in breaking down stereotypes and helping interracial understanding as these injustices are close to home."
As a resident assistant, Destiny constantly goes the extra mile supporting her residents by being visible at their events and staying up countless nights to ensure that they are successful in their roles. She is passionate about uplifting and supporting those around her as well as creating a safe, inclusive learning environment for her students. She offers programs to educate students on underrepresented groups and their cultures.
"She's the type of professional that creates a home-away-from-home atmosphere for residents and those that she works with," says Emmanuel Gannaway, residence director for Vandenberg Hall. "She's joyful and seeks to keep everyone's spirits high. Her determination to maintain good morale amongst staff and students is proven to be instrumental in leading teams and encouraging coworkers."
"Destiny quickly distinguished herself from other students by demonstrating her sensitivity to current social events and a strong sense of civic responsibility," says Chiaoning Su, Ph.D., assistant professor in Communication and Journalism. "She's hard working, ambitious, humble and delightful. She truly is the best kind of student, one that is sure to have a bright future."
On campus, Destiny works as a CORE ambassador and orientation group leader, working closely with freshmen and helping them transition to college life. She strives to make sure all of her students feel comfortable on campus and tries to prepare the students for any situation that may come their way.
Every program that Destiny is involved in on campus is part of a crucial step in creating a better understanding of diversity. She's had roles within Hamlin Hall's Community Council, Public Relations Student Society of America and the Golden Luxury Majorette Dance Team. "Destiny is strong in her leadership and will not let the conversations of breaking down cultural stereotypes be ignored," says Kiley M. Kallenberger, Orientation and New Student Programs coordinator. "She is successful in her efforts because she is kind, patient, understanding and serves as a great role model to everyone around her."
Markeal Williams
A member of Oakland University's Track and Field team, Markeal has used his platform to make an impact. While balancing school and his responsibilities as a student athlete, he jumps at every opportunity to fight against interracial issues and stereotypes that he, other students and student-athletes may be going through.
"Throughout my academic career, I have always prided myself on working against interracial issues and stereotypes," says Markeal. "Whether it'd be in the efforts I made in the way I carried myself, or through groups and initiatives I was a part of, I've shared my experiences, beliefs and worked to defend the position of minorities."
Markeal is a member of the Track and Field DEI team committee, putting on social justice initiatives and educational conversations. He composed a campaign to ensure that all student-athletes were registered to vote, including international students in their home countries.
"Markeal has done a tremendous job with volunteering for various community service events we do," says Katrina Brumfield, the Oakland University Head Track and Field Coach. "He has helped with fundraising funds to go shopping for abused children during the Holidays. He has also been an ambassador for our university, helping not just our minority recruits but all recruits know about all the positive attributes OU has to offer." Oakland's Athletic Department staff unanimously voted Markeal to be the lone OU representative for the Horizon League's OneHL working group. Markeal's a part of Horizon League Student-Athlete Advisory Committee that seeks to bring meaningful change and action to social issues across the League. He and the group promote unity, inclusion, knowledge and understanding amongst athletes.
"Markeal's impact has been felt within the athletic department from student-athletes, coaches, and staff alike," says Ashley Stone, associate athletic director for student-athlete experience. "From his impact, leadership, and involvement, we are better educated, better equipped, and better empowered to continue to activate and advance the education, awareness, engagement, and commitment of our student-athletes, coaches, staff, and OU community."
Oakland University student athletes, staff and coaches came together in unity with #UnitedAsOne t-shirts, t-shirts that Markeal co-created. He's constantly working with his teammates, educating them on the struggles with underrepresented and minority communities and the impact it can have on student athletes, through initiatives such as the Check Your Privilege activity.
"Markeal is not the kind of person who always needs to have his voice heard first or loudest. Instead, he carefully listens to those around him, thoughtfully reflects on those conversations, considers all options, and shares his ideas with integrity, respect for others and a sense of calm. Because of these characteristics of his leadership style, he instills a Sponsored by: sense of personal responsibility and pride in ethical behavior in those around him."
Ta'Niyah Harris
A social work major, Ta'Niyah has come on campus with her sights set on educating others when it comes to social injustices. She teaches do's and don'ts, as well as how to avoid cultural appropriation, racial slurs and the disregarding of racial issues.
"I believe that it is important to understand and connect with people of a different race in order to stray away from intentionally or unintentionally denigrating them, their culture, beliefs or how they identify with their race," says Ta'Niyah. "This could eliminate many external and internal conflicts. If we aren't attempting to learn about others' race, why would they attempt to learn about ours?"
In 2018, Ta'Niyah became an e-member of the Association of Black Students on campus, working to give underrepresented students a voice and an outlet to be heard. With the group, she's been a part of a Black Lives Matter protest that happened on campus. In 2021, she was named vice president.
"Ta'Niyah's ability to engage in academic content and translate it to her personal and professional development and her willingness to reflect on her identity and how it will impact the work she plans to do really caught my attention," says Dr. Hydeen K. Beverly, assistant professor of Social Work. "She brings creativity and leadership to the classroom and that will transfer to the larger campus community."
The Golden Grizzlies Food Pantry has been an outlet for Ta'Niyah. She's a constant presence for the pantry, even swinging by between classes to help put away donations and checking expiration dates of goods. She makes genuine connections with shopping students and works closely with other volunteers to ensure that they fully understand their duties.
"Through compassion, empathy and a positive attitude, Ta'Niyah has exceeded expectations as a volunteer in the pantry," says Rae Johnson, manager of the Golden Grizzlies Pantry. "She builds meaningful relationships with students across all demographics, fostering a safe and welcoming atmosphere."
Any opportunity that has presented itself, Ta'Niyah has taken advantage of. She's an official for Intramural Sports on campus. She's a CORE mentor with the Center of Multicultural Initiatives as well as a member of Feminists of OU. In her limited free time, she volunteers at Humble Designs, providing shelter for the homeless.
"Ta'Niyah's committed to supporting disadvantaged communities through volunteering and future social work interests," says Dr. Maria Beam, director of Social Work. "She brings a unique level of innovation and creativity to the classroom. She's genuine, authentic and always committed to encouraging active participation for all voices to be heard."
Apply Now
APPLICATIONS CURRENTLY CLOSED

Are you a student leader? Have you contributed to breaking down racial and cultural stereotypes? Have you volunteered or made a difference at OU? If so, you might be eligible to apply for the Keeper of the Dream Award. Established in 1993, KOD recognizes undergraduate students who contribute to interracial understanding and good will.
Awards up to $10,000 and are available to students who have demonstrated strong citizenship, scholarship and leadership in breaking down cultural stereotypes and in promoting interracial understanding. The awards are presented publicly each year at the annual Keeper of the Dream Celebration. Scholarship awards will be distributed and divided evenly during the fall and winter terms.
Nominate a student for the Keeper of the Dream Award
Nominees must possess all of the following attributes:
Current cumulative grade-point average of 3.0
Demonstrated campus involvement
Record of responsible citizenship
Enrollment at Oakland University in a minimum of 12 credits each term for fall 2023 and winter 2024 semesters (8 credits each semester for graduate students)
All nominations are due by 5 p.m. on Friday, September 30, 2022. To apply for the Keeper of the Dream Award, please follow the below instructions.
Apply for the Keeper of the Dream Award
Applicants must possess all of the following attributes:
Current cumulative grade-point average of 3.0
Demonstrated campus involvement
Record of responsible citizenship
Enrollment at Oakland University in a minimum of 12 credits each term for fall 2023 and winter 2024 semesters (8 credits each semester for graduate students)
Your resume should highlight your involvement and leadership in working to promote racial understanding and to break down cultural barriers and stereotypes at Oakland University. Your essay should be 500 words or less and describe how you have made a positive impact on improving interracial understanding within the Oakland University community. Please include three verifiable letters of nomination or support from Oakland University faculty or professional staff who can address your work at Oakland University on interracial/multicultural issues.
All applications are due by 5 p.m. on Friday, October 14, 2022. Please note that the application cannot be saved once started and references listed will receive an email with a link to upload their letters of recommendation.
For additional information, please contact the Center for Multicultural Initiatives.