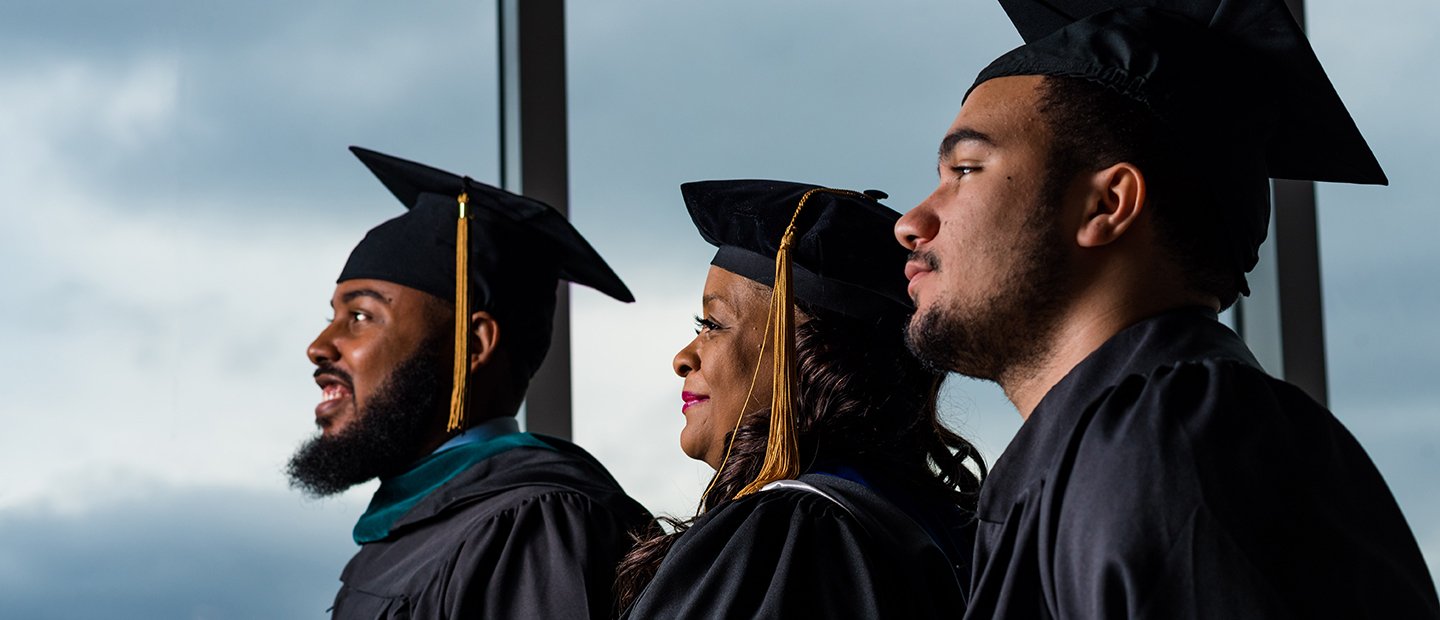 Black Excellence Celebratory
The Black Excellence Celebratory is a pre-commencement celebration to honor African and African American students who through unbending determination have successfully completed an undergraduate or graduate degree from Oakland University. The Celebratory is representative of African and African American culture and heritage, encompasses or embodies the value of community and scholarship and concludes with a Kente Stole presentation. This is a Celebration for Graduates to be recognized for their accomplishments and will provide a charge to them for the future. Students are honored together form similar commendations and their families also get the opportunity to celebrate their hard work and commitment.
Participation in the 2024 OU Black Excellence Celebratory is open to all OU undergraduate and graduate students who earned their degree summer 2023, fall 2023, and who will earn their degree winter 2024, and summer 2024 (must apply by January 31 to participate).
Students must apply to graduate to participate in the Black Excellence Celebratory. For more information on applying to graduate, please visit oakland.edu/commencement.
2024 Event Details
Sunday, April 21, 2024
Oakland Center Ballrooms | 4 -6 p.m.
The Kente
Kente is native to Ghana and was developed in the 17th century by the Ashanti people. It has its roots in a long tradition of African weaving, dating back to about 3000 B.C. Often reserved for royalty, the stole is a visual representation of history, philosophy, ethics, oral literature, religious beliefs, social values and political thoughts.
During the Ceremony each graduate will be gifted with a Kente stole. Participation in the Black Excellence Celebratory event in April is required to receive a complimentary kente stole. If you are unable to attend the event, stoles are available for purchase through many outside vendors. Some vendors include: