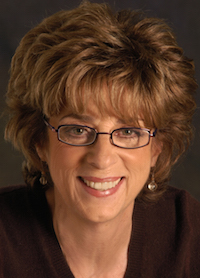 Lecturer, Theatre
Playwriting
Contact:
dubin@oakland.edu
Links:
Curriculum Vitae

Kitty Dubin has been teaching classes in beginning and advanced Playwriting at Oakland University for the past twenty-seven years. Prior to her coming to Oakland, no courses in Playwriting had ever been offered. Since she began teaching at Oakland, her students have received over 150 awards, readings, or productions of their work. Over the years, Kitty has worked with several SMTD faculty who teach Directing to create a showcase for the public where student directors direct student written plays. 
Kitty is also an award-winning playwright whose work has been performed across the country. Her most recent production, RIGHTS OF PASSAGE, was her sixth world premiere and seventh play to be produced at the Jewish Ensemble Theatre in suburban Detroit where she served as Playwright in Residence from 2004 until the theater's recent closing. Kitty has also received productions at The Purple Rose Theatre in Chelsea, MI, the Boars Head Theatre in Lansing, MI., and the Live Oak Theatre in Austin, Texas. Her one acts have been performed in numerous festivals and competitions including The American Globe Festival, (NYC) Heartlande Theatre's Play-by-Play Marathon,  (Detroit) Tipping Point's Sandbox Festival, (Northville MI) StageIt, (Bonita Springs, Florida) Vitality Festival, (Chicago) and the Samuel French Play Competition. (NYC)  She has received two individual artist grants from the Michigan Council for the Arts as well as a Jewish Woman in the Arts Award for her body of work. She has been a frequent speaker at writer's conferences and continues to mentor her playwriting students long after they graduate. 
And one other achievement: she was a winning contestant on JEOPARDY!