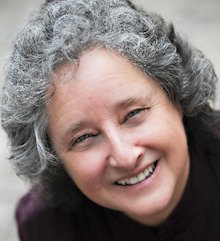 Distinguished Professor of Music Emerita
Contact:
jwiggins@oakland.edu

Links:
Read Dr. Wiggins' curriculum vitae
Order Dr. Wiggins' book Teaching for Musical Understanding (3rd ed.) online

Jackie Wiggins is Distinguished Professor Emerita in the School of Music, Theatre and Dance
at Oakland University. She served as professor of music education at Oakland from 1994-2018,
as head of the music program from 1998-2004, as chair of Music, Theatre and Dance from 2004-
2017, and as Founding Director of the School of Music, Theatre and Dance from 2017-2018.

Internationally known for her work in constructivist music education and children's musical
creative process, Wiggins's professional work includes 60 publications, more than 200
presentations, and invited keynotes on four continents, including the National Conference of the
Australian Society of Music Education (2009), the International Conference for Research in
Music Education in Exeter, UK (RIME, 2011), the Asia-Pacific Symposium on Music Education
Research in Taipei (2011), and the Conference on Music for and by Children: Musichildren '17
(Portugal, 2017).

Professor Wiggins's book, Teaching for Musical Understanding (2001, McGraw-Hill; 2009,
Center for Applied Research in Musical Understanding; Oxford University Press, 2015), is used
by music educators around the world. A translation of the book will be published in China in
2019.