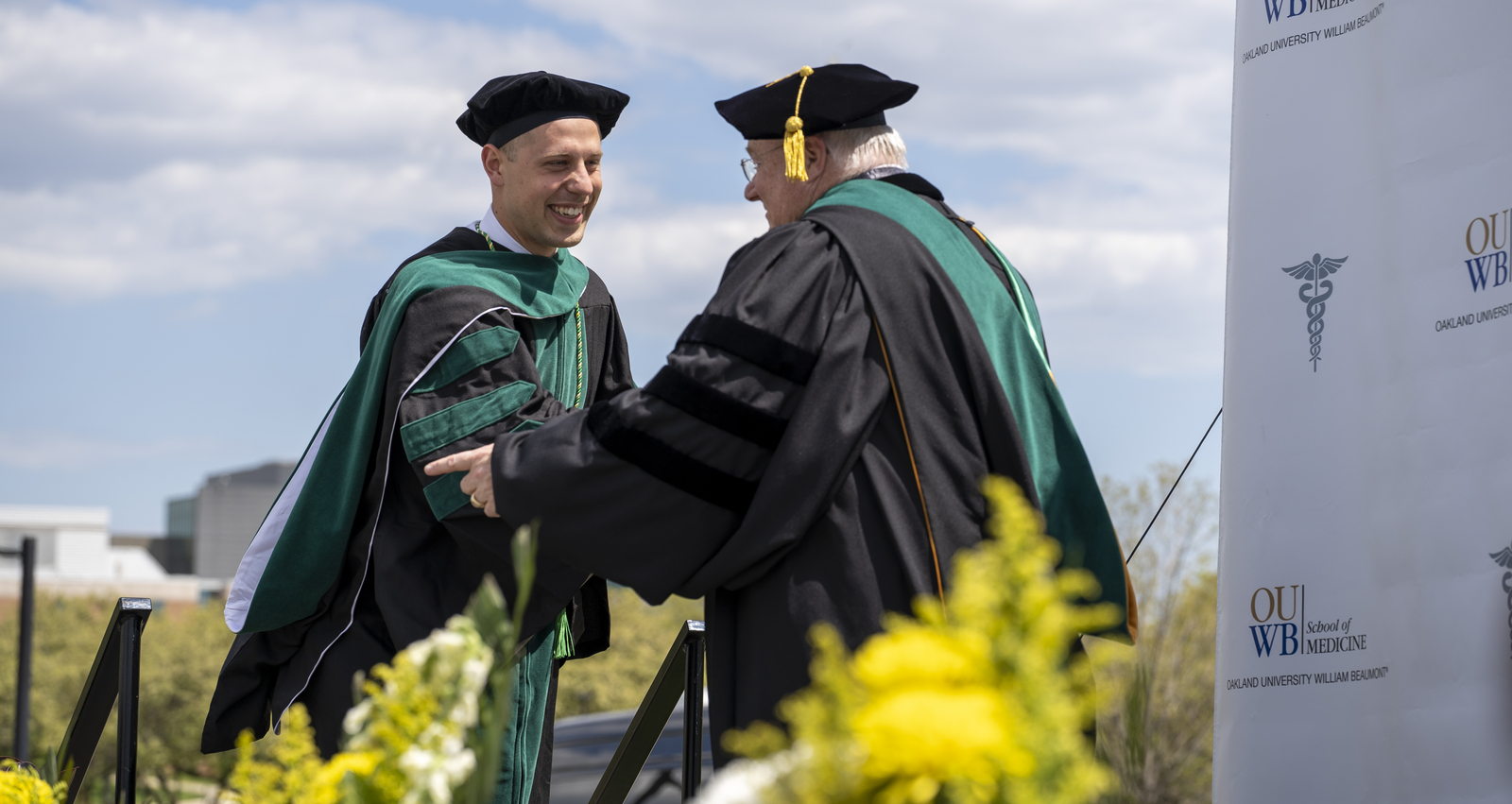 Commencement for OUWB's Class of 2022 is scheduled for 2 p.m. on Friday, May, 13, 2022.
The event will be held in the O'rena on the campus of Oakland University.
The event will be livestreamed below.
Commencement Speaker
Nina Abubakari, MPH, MBA, JD, FACHE
 Nina Abubakari is president and CEO for Advantage Health Centers, a federally qualified health center in Detroit. She brings more than 20 years of business acumen and health care experience leading the organization in providing continuity of care, operational efficiencies, continuous improvement, and financial productivity to improve the health of Detroit's most vulnerable.
 In her previous position as director of quality improvement at a 404-bed hospital in Detroit, Ms. Abubakari was credited with leading processes and developing policies to cement the hospital's quality improvement initiatives and compliance standards.
As a respected healthcare industry leader, Ms. Abubakari has presented before a variety of audiences including the Institute for Health Care Studies, the American Public Health Association, the National Committee for Quality Assurance, and the Michigan Cancer Consortium. She is also published and has lectured on topics including healthcare reform and the examination of quality improvement, tools, and assessment.
Ms. Abubakari earned a law degree and MBA from Wayne State University in Detroit. She also earned a Master of Public Health (MPH) from the University of Minnesota, Minneapolis, MN., and she is a fellow of the American College of Healthcare Executives. 
In addition to her role as president and CEO, Ms. Abubakari is managing partner of Fern Health Solutions, a subsidiary of Abubakari & Associates. She also serves as adjunct professor at Wayne State University, and University of Detroit Mercy.
As a native Detroiter Nina is committed to service. In her spare time she volunteers as a board member for the Oakland University School of Nursing Board of Visitors.
Learn more about Nina by clicking here.