Tuesday, Aug 21, 2018
OUWB announces new founding director of Population Health Informatics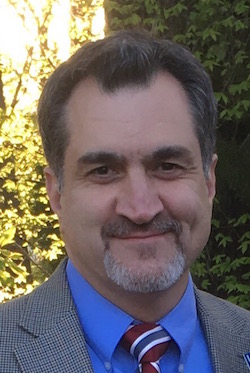 Ramin Homayouni, Ph.D., will join Oakland University William Beaumont School of Medicine in a newly created position as founding director of Population Health Informatics on December 1, 2018.
In collaboration with OUWB, Oakland University and Beaumont Health, OUWB's health system partner, Dr. Homayouni will lead a team of basic and clinical scientists to establish and implement the vision for population health informatics research and graduate education programs.
"Under Dr. Homayouni's direction, we will further enhance OUWB's commitment to promote, maintain and restore health to the communities where we learn and serve," says Robert Folberg, M.D., OUWB founding dean and chief academic officer, William Beaumont Hospital.
Dr. Homayouni's research focuses on development of machine learning approaches for analysis of unstructured text, which was the foundation for a start-up analytics company, Quire. His recent projects utilize unstructured text data in Electronic Health Records (EHR) to predict health outcomes.
Over the course of his career, Dr. Homayouni's research evolved from genomics and bioinformatics to biomedical and health informatics. This broad background provides him with the experience, knowledge and vision to lead OUWB in this new and important focus in population and community health informatics.
Dr. Homayouni received his Ph.D. in biochemistry from University of Houston in 1996, followed by postdoctoral training in Developmental Neurobiology at St. Jude Children's Research Hospital. He joined University of Tennessee Health Science Center as an assistant professor of Neurology in 2001, also serving as director of the Center for Genomics Microarray Analysis Core and the Alzheimer's Research Laboratories.
Dr. Homayouni joined the University of Memphis in 2006 as associate professor of Biological Sciences and was promoted to full professor in 2014. While at University of Memphis, he served as founding director of the Bioinformatics Graduate Certificate and Master's Programs, and the Center for Translational Informatics.
Dr. Homayouni has published more than 60 peer-reviewed papers and has been funded by numerous agencies, including the National Institutes of Health (NIH), Bill and Melinda Gates Foundation, and U.S. Department of Labor.