Tonya Bailey, Ph.D.
Assistant Professor in the Department of Foundational Medical Studies
Associate Dean for Diversity & Inclusion & Community Engagement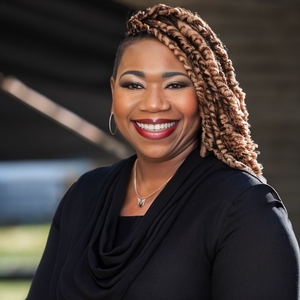 As associate dean for Diversity, Equity, & Inclusion and Community Engagement, Dr. Bailey leads the school's efforts in diversity, equity, and inclusion (DEI) across the teaching and clinical activities, and in alignment with OUWB's educational mission. Specific duties include strengthening student and career pathway programs, increasing educational program at all levels of the institution, and partnering with OUWB's Diversity, Equity, and Inclusion Council to develop strategies to further the school's strategic goals around DEI.
Her professional background consists of more than 25 years in higher education. Prior to arriving at OUWB, she held various leadership roles including chief diversity officer at Lansing Community College, director of Student Success at Michigan State University, and director of college level and Diversity, Equity, and Inclusion (DEI) programming at the University of Michigan.
Dr. Bailey, a native of Flint, Michigan, is a graduate of the University of Evansville, Indiana, where she earned her Bachelor of Science degree in mass communication.  She earned a master's degree in public administration at the University of Michigan Rackham Graduate School in Ann Arbor, and completed her doctorate in educational leadership at Central Michigan University. Dr. Bailey also is a Certified Diversity Executive.