Malli Barremkala, M.D.
Assistant Professor of Anatomy, Department of Foundational Medical Studies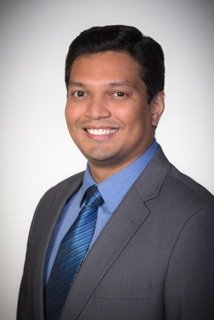 Dr. Barremkala joined Oakland University William Beaumont School of Medicine in July 2014 as an Assistant Professor of Foundational Medical Studies. He co-directs courses in Anatomical Foundations of Clinical Practice (AFCP) and teaches Anatomical Sciences to M1-M2 students. Dr. Barremkala serves on the Embark Project presentation and proposal feasibility committees, as well as the Curriculum Integration and M1/M2 Curriculum subcommittees.
Prior to joining OUWB School of Medicine, Dr. Barremkala was an Assistant Professor in the Department of Anatomy at Ross University School of Medicine in Dominica, and an Assistant Professor of Basic Sciences at Spartan Health Sciences University in St. Lucia. He earned his M.B.B.S. (M.D.) from NTR University of Health Sciences, India, in 2006, holds an active medical licensure in India and is registered with the Medical Council of India. Dr. Barremkala also has a degree in computer application, and is a member of several international organizations including the Association for Medical Education in Europe (AMEE), International Association of Medical Science Educators (IAMSE) and the American Association of Clinical Anatomists (AACA).
Dr. Barremkala also has experience in medical instructional simulation and integrating anatomy education with simulation. At the August 2013 AMEE conference in Prague, he presented a poster about how combined teaching of airway management with head and neck anatomy improves student performance on anatomy exams. Along with enhancing educational techniques, Dr. Barremkala's interests include curriculum design and evaluation methods.
Contact Information:
Office: 468 O'Dowd Hall
Phone: 248-370-3888
barremkala@oakland.edu
Specialties:
anatomical sciences, medical education, medical instructional simulation
Education
M.B.B.S. (M.D.), NTR University of Health Sciences, India
Licensure:
Medical Council of India (MCI), New Delhi, India
Research Interests:
Developing techniques to enhance the learning of anatomy, and to improve curriculum design, integration and evaluation methods.