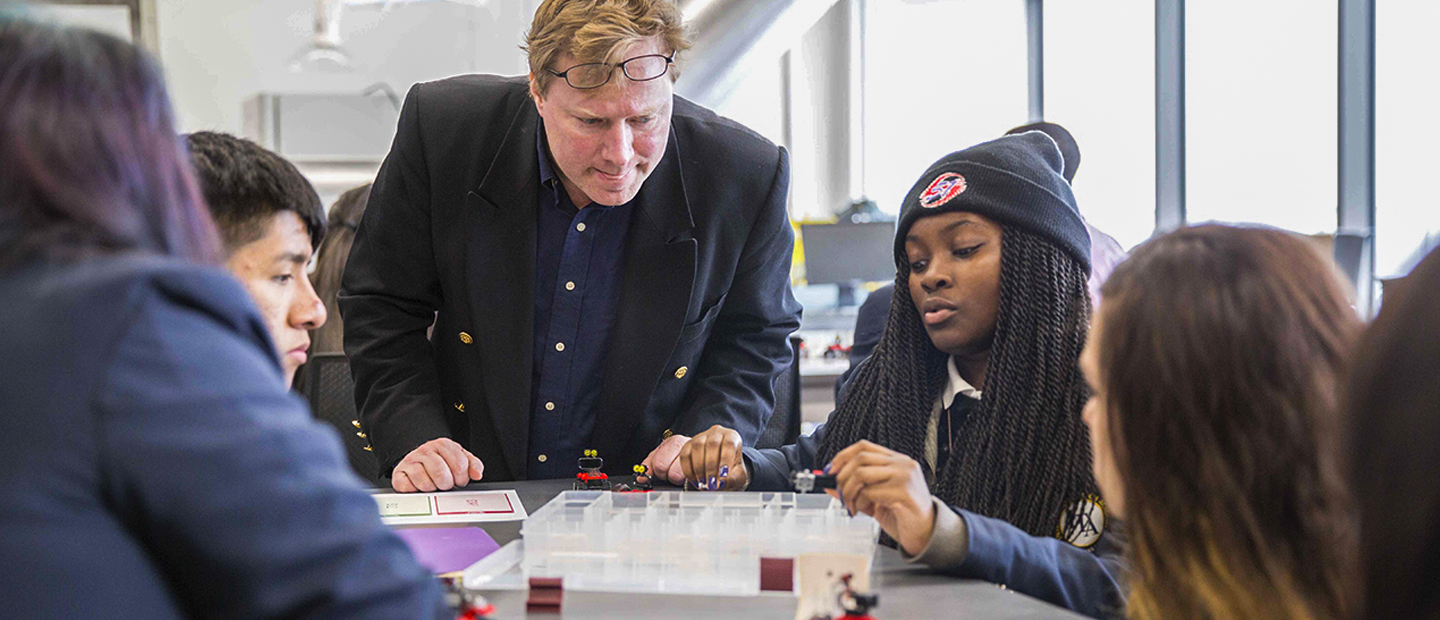 Lean Enterprise Institute Partnership
Oakland University's Pawley Lean Institute and the Industrial and Systems Engineering Department are collaborating with the Lean Enterprise Institute, Inc. (LEI) in Boston — founded by the father of the Lean movement, Dr. James Womack — to create new educational opportunities in Lean thinking and practice for OU students, as well as to improve existing ones. LEI was established in 1997 as a non-for-profit organization to ensure that as the LEI community learned and created new knowledge, it would be made available to the public to improve people's lives.
LEI established the James P. Womack Scholarship & Philanthropy Fund (the JPW Fund), to advance how Lean thinking is taught in schools and learned through practice at the Gemba (a Japanese term that means "the real place" where value is added). The JPW Fund will fund creative learning experiences in partnership with schools teaching Lean thinking and community-based service organizations willing to provide Gemba-based learning and improvement opportunities.
The JPW Fund provided an initial $15,000 grant to OU that was used to place students into paid internships for community service organizations where they will continue their learning under the guidance of coaches from LEI. The program has continued to grow since its inception in 2019.  OU's initial project partnered with Humble Design in Pontiac, Michigan and has since completed projects with Fleece and Thank You as well as Leader Dogs for the Blind.
The funding will also allow for K-12 students to visit to OU's campus to conduct hands-on projects in Lean, ergonomics, and simulation working with Industrial and Systems Engineering students and faculty.
The following links demonstrate the success of the LEI and Oakland University/Pawley Lean Institute projects that have been funded via the James P. Womack Philanthropy Fund: