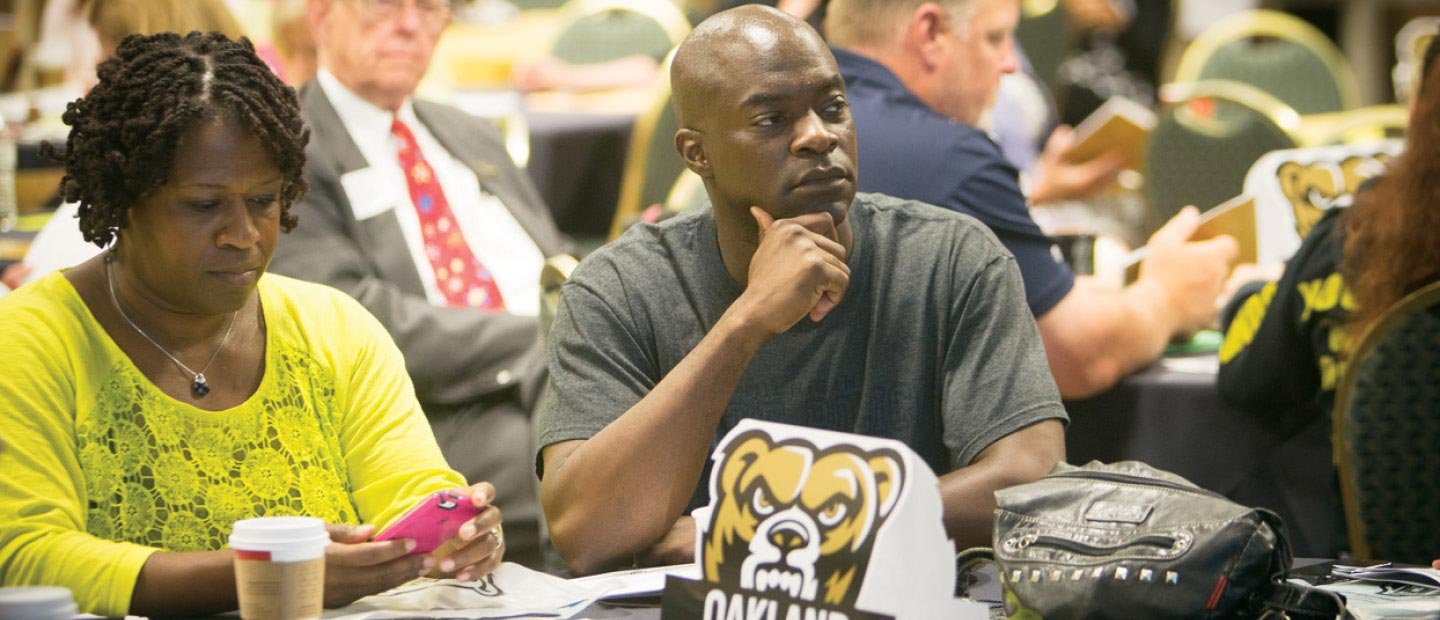 Parent and Family Information
Oakland University understands the important role parents and family members play in their students' transition to college. Orientation is designed to acquaint you to campus resources and support services for newly admitted Oakland University students. 
The Program
During New Student Orientation, family members and guests have the option to take part in free orientation programming. During the 2021 New Student Orientation, parents/guests and their students will experience a 4-hour block of programming.
During the first two hours, you and your student will join the same Zoom session to hear presentations about first-year success and student financial services, as well as meet the orientation team that will be assisting your student throughout the summer.
In the last two hours, parents/guests will remain in the main Zoom session to hear more about the first year experience at OU. You will join a new Zoom session to meet with your academic adviser and sign up for courses.
For additional details, please visit the New Student Orientation 2021 hub page. A parents/guest FAQ is outlined in Step 2. 
Parents/guests will have the chance to:
Learn what the first year experience will be like for students

Become knowledgeable about helpful resources on campus 
Find out additional information about the financial aid process
How to register
In order to attend, your new student must add you as a guest to their New Student Orientation reservation. Click the "Register for Orientation" tab on the New Student Orientation page for detailed instructions on adding guests. 
If you are unable to attend the same day as your student, contact Orientation and New Student Programs at (248) 370-4653 to register.
Resources
As a parent with a new student at Oakland, you may have a few questions about how you can offer support. We're here to make that as easy as possible for you. 
Review the online Golden Grizzly Guide. The Golden Grizzly Guide serves as your main parent resource for all things OU. Here, you will find information about important dates, financial aid, advising, and much more.
Sign-up for the FYAC Parent and Family newsletter. We work hard to compile all the essential information you'll need to stay in the loop about your student's experience and send it directly to your inbox. We typically send out three newsletters each semester with tips and tricks, important deadlines to keep in mind, and connections to campus resources that will help your student succeed.