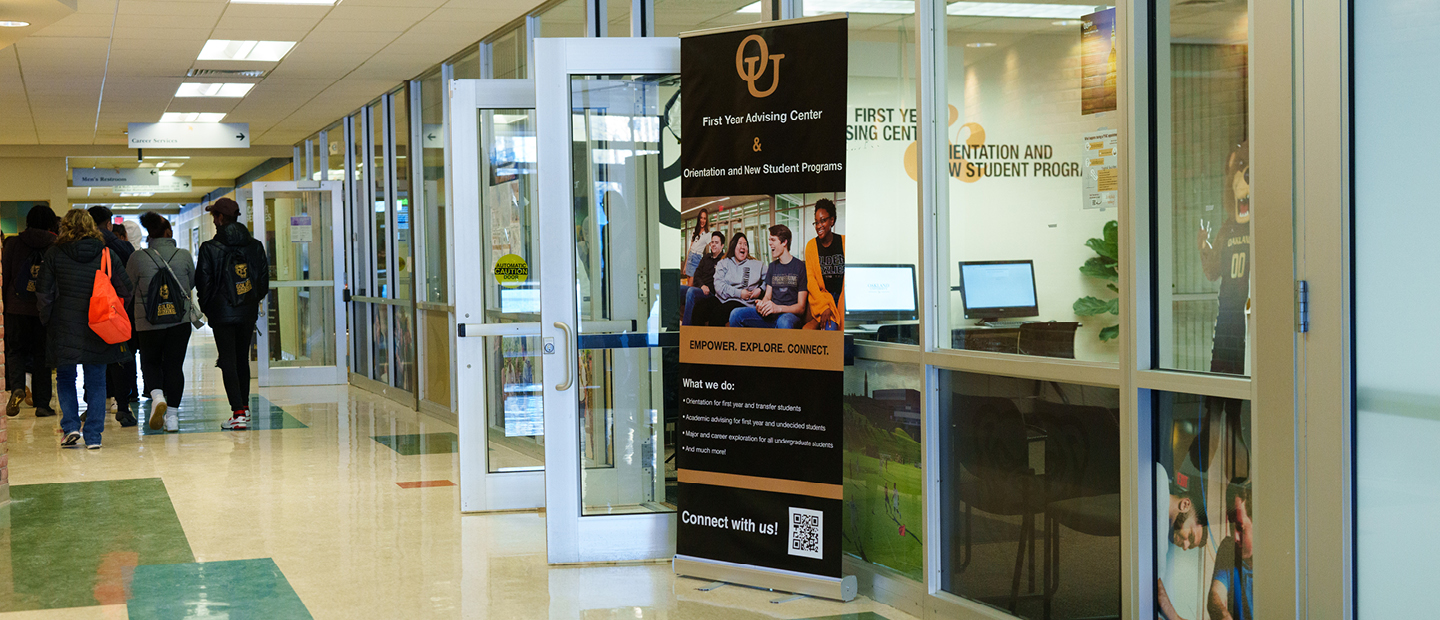 How to connect with us:
Our office is open in-person and virtually from 8 am - 5 pm to support students.
Call us
Dial (248) 370-3227 to speak with our awesome FYAC front desk staff. They'll help answer any general questions you have and get you pointed in the right direction. 
Email us
Send us a message at fyac@oakland.edu for all general questions or email your academic adviser for individual assistance. 
Follow us on Instagram
For quick tips and tricks on how to succeed in your first year along with reminders about important upcoming deadlines give us a follow on Instagram.