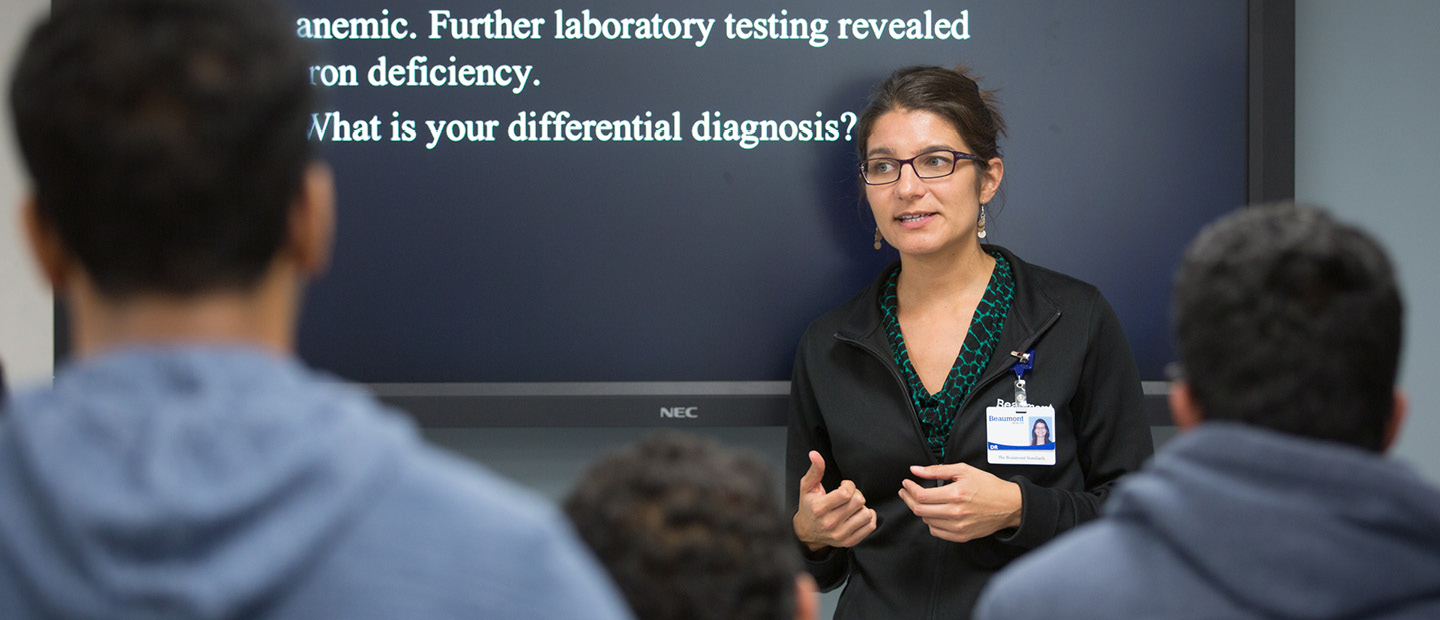 Departmental Seminars are open to the public. Please contact Renee Gabriel for more information. She may also be reached by calling (248) 370-3550.
Upcoming Seminars
Taras Oleksyk
C.4 Faculty Review
Local Genomic Diversity in Context: Origins of Populations, Adaptations, and Human Disease
Tuesday, November 22, 2022
12:00-1:00 PM
185 MSC

Email biology@oakland.edu for the link to a Zoom seminar.
Previous Seminars
Gary Smith, Ph.D. H.C.I.D.
Director of MStem Cell Lab, University of Michigan
Invited Speaker
Host: Luis Villa-Diaz
Disease specific-human embryonic stem cells to model over 400 human monogenic diseases
Thursday, November 3, 2022
12:00-1:00 PM
Oakland Center, Ambassador Rooms A-B
Albi Ishmakej
Master's Thesis Defense
Mentor: Rasul Chaudhry
Efficacy of umbilical cord MSC-Derived neural progenitors in a rat model of Parkinson's disease
Tuesday, November 1, 2022
3:00-4:00 PM
Zoom
Hunter Craig
Doctoral Dissertation Proposal
Mentor: Tom Raffel
Thermal biology of parasites and their hosts in the laboratory and classroom
Thursday, October 27, 2022
12:00-1:00 PM
Zoom

Kevin Watts Ph.D.
Product Innovation Director, Cargill Health Technologies
Sigma Xi Distinguished Lecture
My scientific method: lessons learned in the pursuit of a scientific career.
Tuesday, October 18, 2022
12:00PM-1:00 PM
OC-Gold Rooms B/C or Zoom

Farzane Sivandzade
Doctoral Dissertation Defense
Mentor: Luca Cucullo
Traumatic Brain Injury: Assessing the pathogenic impact of chronic smoking and potential countermeasures
Monday, October 17, 2022
12:00-1:00 PM
Zoom

Viktor Tóth Ph.D.
Fulbright Scholar Program, Bowling Green State University
Invited Speaker
Do shallow lakes have a future?
Tuesday, October 11, 2022
12:00PM-1:00 PM
Oakland Center, Ambassador A-B

James Noelker
Doctoral Dissertation Proposal
Mentor: Thomas Raffel
Scaling temperature dependance of disease dynamics from individuals to populations
Friday, October 7, 2022
12:00PM-1:00 PM
Zoom
Joseph DiPanni
Doctoral Dissertation Proposal
Mentor: Mi Hye Song
Proteolytic Regulation of Centrosome Assembly
Tuesday, October 4, 2022
12:00PM-1:00 PM
Zoom

Gerard Madlambayan
41.i  Review
The role of the tumor microenvironment in cancer progression and treatment
Tuesday, September 13, 2022
12:00-1:00 PM
OC-Banquet Room B

Lan Jiang
41.i  Review
Tube morphogenesis using Drosophila tracheal as a model
Tuesday, September 6, 2022
12:00-1:00 PM
202C ODH
Michael Powers
Master's Thesis Defense
Mentor: Zijuan Liu
The physiological role of divalent metal transporter ZIP8 in regulating brain functions. 
Thursday, June 23, 2022
10:00-11:00 AM
127 DH

Emily Bovee
Master's Thesis Defense
Mentor: Scott Tiegs
Effects of leaf litter species on invasive New Zealand mud snail (Potamopyrgus antipodarum) growth rates and detection using environmental DNA
Thursday, June 23, 2022
12:00-1:00 PM
Zoom

Christopher Powell
Doctoral Dissertation Proposal
Mentor: Fabia Battistuzzi
Assessment of taxon sampling onphylogenetic reconstructions and timetrees : a new methodology and application
Wednesday, June 8, 2022
3:00-4:00 PM
203 Dodge Hall

Walter Wolfsberger
Doctoral Dissertation Proposal
Mentor: Taras Oleksyk 
Leveraging big data for bioinformatic analysis of modern population genomics
Thursday, May, 26, 2022
10:00AM-11:00AM
Zoom