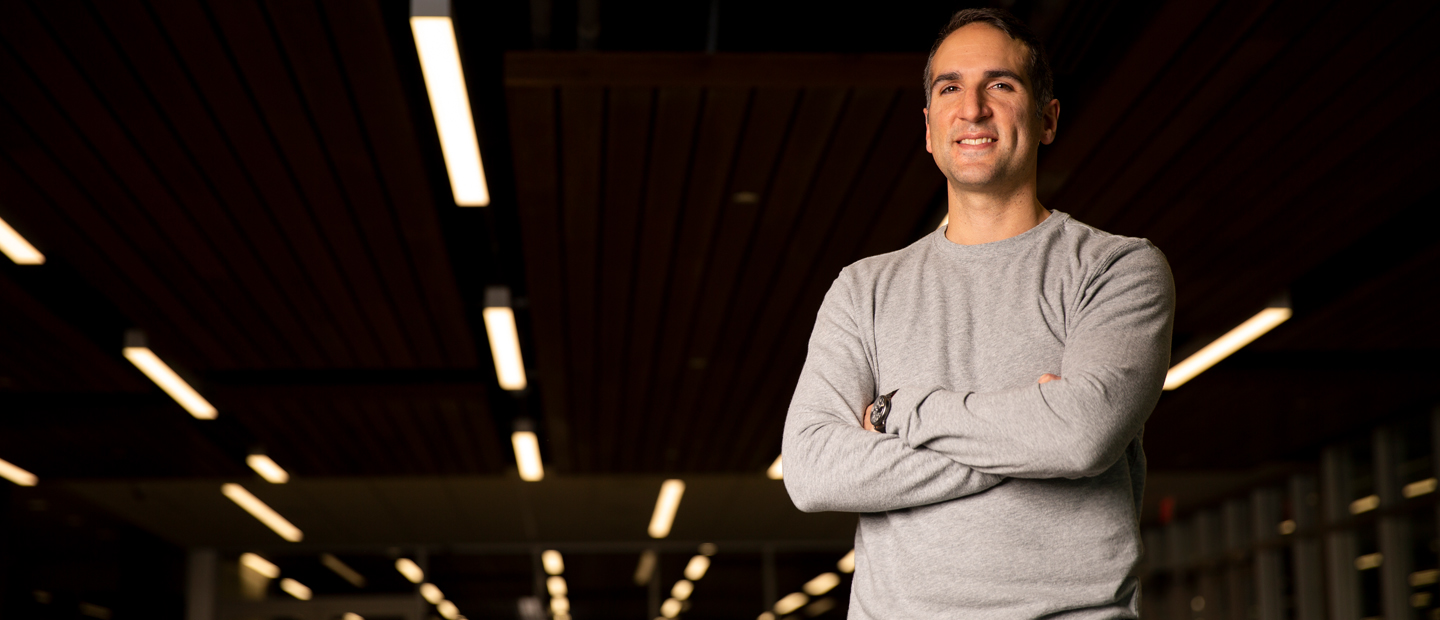 M.Ed. in Teacher Leadership with Adv. Professional Education Certificate
The Master of Education in Teacher Leadership degree is a cohort program designed for teachers who want to further develop their expertise in the classroom and increase their influence as teacher leaders. As a state-approved teacher leadership program, the first year of coursework counts toward the new Michigan "Advanced Professional Education" Certificate. For additional information, hear from past teacher leaders.
Program Overview Apply NowRequest More InformationTuition and Financial Assistance
Fully online program
Obtain the highest level of Michigan teacher certification, the new Advanced Professional designation. This certification requires completion of an approved program, as well as five years of Effective or Highly Effective teaching evaluations
Designed for teachers who wish to become models of excellence and want to influence others within their building or district
Accelerated 30-credit hour, cohort based model
One-on-one support from faculty who are experienced in K-12 teaching and leadership
Action research directly related to your classroom
Coursework focused on current issues in education, including equity, ethics and best practices
First program in Michigan to be approved for Advanced Professional certification
Eligible for financial aid
Faculty Adviser:
Christine Abbott, Ph.D.
480A Pawley Hall
(248) 370-2636
cabbott@oakland.edu
World-class teacher leaders can transform schools into successful and thriving learning communities
Quality instruction and ethical leadership is central to promoting social justice and diversity
Leadership development and preparation nurtures critical reflection and professionally responsive behaviors
Collaboration and teamwork is essential to support quality schools
Commitment to data collection and analysis is essential to eradicating achievement gap chasms
Applicants should have at least one year of teaching experience, plus ready access to a K-12 classroom. In addition to completing the online graduate application, the application process includes the submission of the following documents:
Submission of a goal statement
Two professional recommendations (using online form)
Official transcripts
Michigan teaching certificate
To apply now, complete the online graduate application and select the following program:
Application Type: Grad – Masters
Planned Course of Study: Online Program — M.Ed. in Teacher Leadership

For help with your application or to receive more information, please contact the coordinator below:
Christine Abbott, Ph.D.
480A Pawley Hall
(248) 370-2636
cabbott@oakland.edu
What is the format for the program?
The program aims to strike a balance between synchronous and asynchronous online learning formats. Expect to meet Synchronously Online, 1-2 Saturdays per month from 9:00 am – 11:00 am. The remainder of coursework is completed Asynchronously Online through a variety of learning activities that include Moodle discussion posts.

How will completion of this program enhance my career?
In addition to earning graduate level credit and a Master of Education degree, the initial 15 credits of the M.Ed. in Teacher Leadership provides the coursework required by the State to apply for the Advanced Professional Certificate.* Students in this program desire to become models of excellence who influence others within their building or district. While many students in the Teacher Leadership Master's program are not initially interested in becoming building administrators, some continue their graduate work at the post-master's level and obtain the Education Specialist Degree (Ed.S.) which provides administrative certification. Teachers have also used the successful completion of the program to enhance their resume and set them apart from others on their yearly evaluations.
*To receive the Advanced Professional Certificate, candidates must not only complete coursework from an approved program, but also need 5 years of evaluations at the Effective or Highly Effective level.

How long does it take to complete the program?
This 30-credit program takes 20 months to complete. Cohorts begin each fall and students should plan on one year of summer courses.

Can I complete the program while working full time?
The program is designed for students currently working in full-time in an educational setting. Courses are held online and on Saturdays. In addition, coursework is individualized and directly related to the teacher's classroom, department, grade level or building. The first year of the program focuses largely on the teacher in the classroom and includes an action research component selected by the student. The second year of the program focuses on teacher leadership in the school building, the district and the profession.

How do I complete the action research while working?
Most students will complete action research in their own classrooms or at their own school building. Importantly, all action research and related assignments are designed to be completed alongside of regular teaching responsibilities.

What are the advantages of the OU program over other similar programs?
We believe that the instruction, course sequence, cohort model and action research component of the program is superior in providing confident and practice-ready teacher leaders. Instructors in the program includes both faculty with expertise in teacher leadership, and current/recently retired school leaders who are well connected to the network of school leaders in the tri-county area.

What financial implications should I consider?
Completing a graduate degree is a considerable investment and should be thought of as such. Graduates often receive pay increases upon completion of advanced degrees, and ROI can be determined by examining your district contract and pay scale. Students considering graduate work in this program who work in schools or systems that provide pensions should also consider the impact of higher salaries on their pension amount. Finally, obtaining an advanced degree early in your career that results in a pay increase now allows you to work for more years of your career at higher pay. Depending on individual district contract amounts, the increased salary over the course of a 30-year career can result in tens of thousands of dollars accumulated over the same time period without an advanced degree.