A presidency marked by passion, purpose and common touch



To those in the Oakland University community, she's simply known as "Ora". She is a regular at Grizzly basketball games, plays, concerts, lectures, and often seen walking campus, stopping to talk to students, and listening to the concerns of an Oakland staff member.
The first-name reference to the Oakland president reflects an uncommon accessibility, openness and a drive to connect with people that has distinguished her presidency, and has made Ora Hirsch Pescovitz one of the most outspoken and engaging leaders in higher education.
Her leadership during the pandemic has been cited an example of how a university responds in timely manner with policies that help preserve the health of the university community. And under her bold guidance, a campaign to increase state funding for higher education led to an unprecedented level of public support of Oakland and several other public universities.
From the beginning of her tenure in 2017, there has been little that has been common about President Pescovitz. Her first act as president was to set out on a listening tour, making sure she understood the students, faculty, staff the unique Oakland culture. Seeking input, encouraging discussion and striving for inclusivity are the hallmarks of a style formed from decades of leadership positions in health centers, industry and universities.
Years later, she's still listening intently, reimagining the possibilities of Oakland.
In the coming year, Oakland will develop a strategic plan based on its current goals of student success, research, community engagement and fostering a campus of diversity, equity and inclusion. The plan draws on the input of a range of faculty and staff, and when completed in the fall of 2024, will serve as a blueprint to position the university for growth in the years ahead.
A renowned pediatrician and researcher, President Pescovitz brings a deep compassion, curiosity, imagination and deep understanding of the challenges facing today's faculty and students as she leads Oakland University along the path of being a "University of Choice."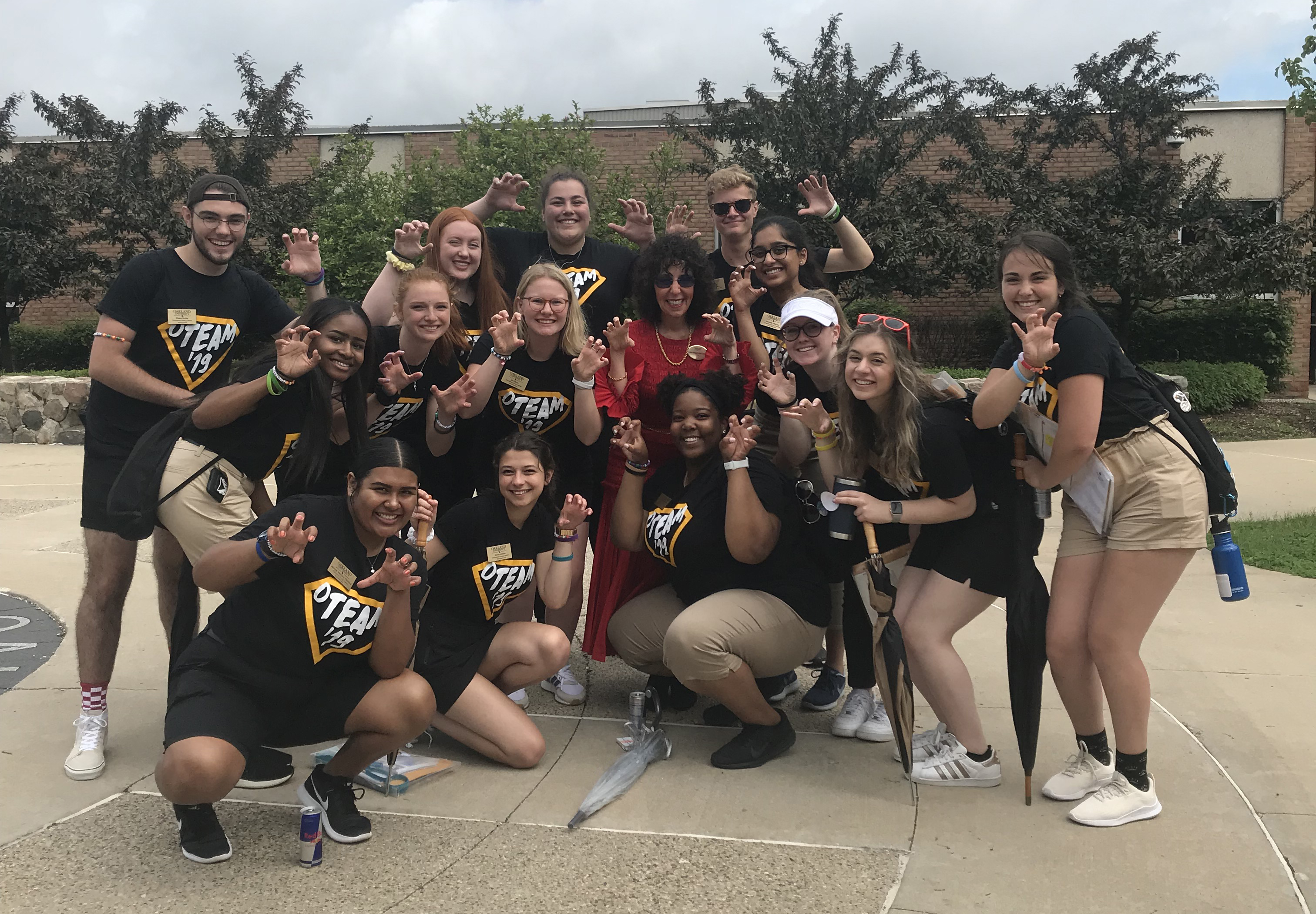 What does it mean to be the university of choice?
"It means that Oakland is a driving force for the betterment of all those who learn, work and live in the region; that Oakland is a steward of the dreams and ambitions of our students; that we provide a collegial and supportive teaching and research environment for our faculty; that we are engaged in our communities; and, that we are a force for progress in shaping the region's future," she said.
Imagining the future. Leading by example. Challenging the status quo. Pushing for progress.
That's just Ora.