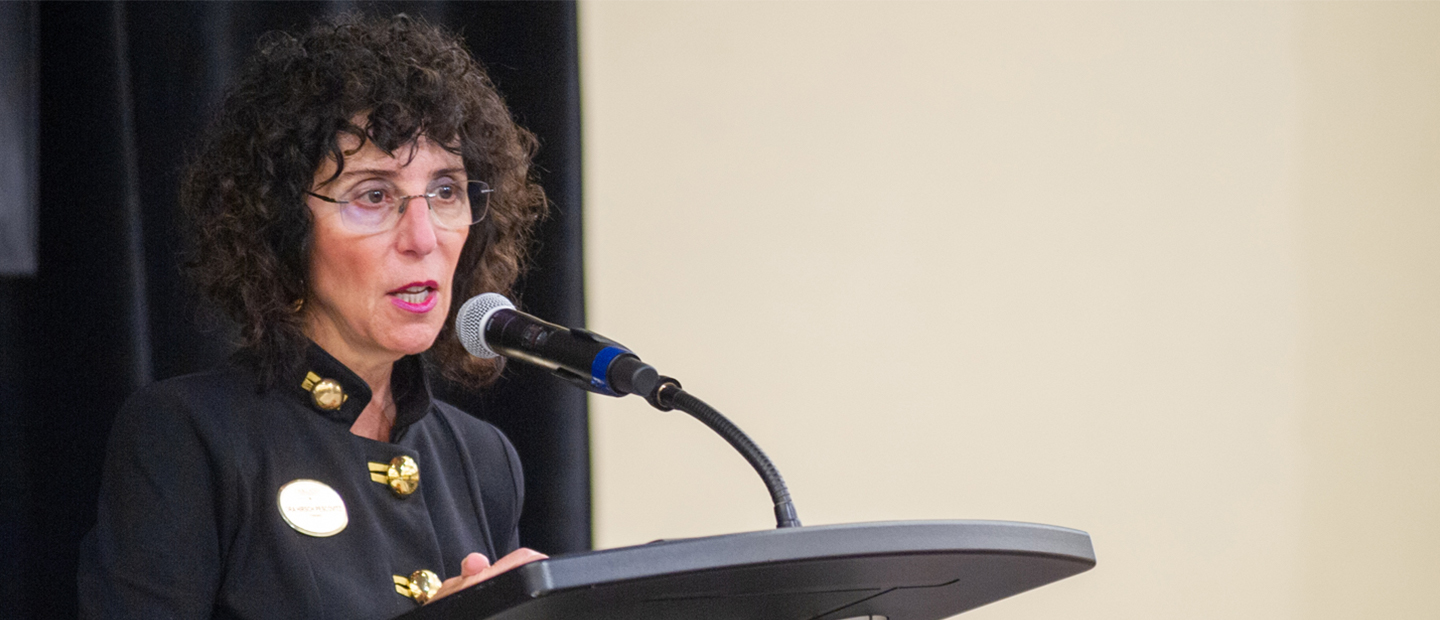 Ora Hirsch Pescovitz, M.D., has more than 30 years of experience leading change in academic health centers and universities, delivering innovations in bench-to-bedside discovery, and facilitating collaborations between academic and community partners. Dr. Pescovitz is a renowned pediatric endocrinologist and researcher who has published more than 190 papers and books. She is a sought-after speaker on a range of topics, including healthcare, leadership, diversity and women's issues. Elected to the National Academy of Medicine, she contributes to positive transformation in American education.
Expertise
Leadership
Strategic planning
Collaborations across hospital systems
Board governance
Physician relations and joint ventures
Leadership team development
Innovative approaches to problem solving
Commitment to diversity 
Operational
Focus on quality, safety and access
Strong operational performance
Process improvement
Metric driven tactics
LEAN implementation
Evidence-based delivery
Experience
Senior Vice President and U.S. Medical Leader, Eli Lilly and Company (2014-2017)
Executive Vice President for Medical Affairs, University of Michigan, and Chief Executive Officer, University of Michigan Health System (2009-2014)
President and CEO, Riley Hospital for Children, Indianapolis, Indiana (2004-2009)
Executive Associate Dean for Research Affairs, Indiana University School of Medicine, Indianapolis, Indiana (2000-2009)
Interim Vice President for Research Administration, Indiana University, Indianapolis, Indiana (2007-2009)
Edwin Letzer Professor of Pediatrics, Indiana University (1998-2009)
Director, Section of Pediatric Endocrinology/Diabetology, Department of Pediatrics, Indiana University, Indianapolis, Indiana (1990-2004)
Education
Doctor of Medicine, Northwestern University Feinberg School of Medicine, Evanston, Illinois (1976-1979)
Bachelor of Medical Science, Honors Program in Medical Education, Northwestern University, Evanston, Illinois (1974-1978)
Hebrew University, Jerusalem, Israel (1973-1974)
Training
Medical Staff Fellow, Endocrinology, Developmental Endocrinology Branch, National Institute of Child Health and Human Development, National Institutes of Health (1982-1985)
Pediatrics Residency, Children's Hospital National Medical Center, Washington, D.C. (1981-1982)
Pediatrics Residency, University of Minnesota, Minneapolis, Minnesota (1979-1981)
Research Focus
The physiologic and molecular mechanisms responsible for disorders of growth and puberty, and the development of novel therapies for these conditions.
Community Service
Dr. Pescovitz currently serves on:
Detroit Economic Club, Board of Directors
Horizon League, Board of Directors, Vice Chair
Michigan Association of State Universities, Chair
Member of the Horizon League Investment Committee
Priority Health, Board of Directors
United Way of Southeastern Michigan, Board of Directors
Transformative Limited, Board of Directors
Gift of Life, Governing Board
Michigan Board of Trustees, Citizens Research Council
Detroit Drives Degrees Leadership Council, Vice Chair
Cincinnati Children's Hospital Medical Center, Innovation Ventures Advisory Board
MBX Biosciences

, 

Innovation Ventures Advisory Board

Michigan Chapter of the International Women's Forum, Member
Her past involvement includes:
Chair, Indiana University Center for Global Health/ AMPATH-Kenya Development Board
Chair, March of Dimes Grant Review Committee
Strategic Cabinet, University of Florida Health Systems
Heart Walk Executive Cabinet, American Heart Association

New Presidents' Academy Advisory Committee, American Association of State Colleges and Universities

Board member, Indianapolis Opera
Board member, Indiana University Borns Jewish Studies program
Board member, Hormone Foundation
Board member, National Association of Children's Hospitals and Related Institutions (NACHRI)
Board member, Children's Miracle Network Hospitals
Board member, National Institutes of Health (NIH)
Board member, Medical Main Street in Oakland County
Strategic cabinet, University of Florida Health System
Member, Anthem-Lilly Joint Research Governance Council
Member, Advancement Council of the Indiana University Fairbanks School of Public Health
Annual fundraising campaign chair, United Way of Washtenaw County, Michigan 
Executive committee member, United Way of Central Indiana
Co-chair, Health Planning Committee for Indianapolis Mayor Joe Hogsett's Transition Team
Awards and Recognition
With extensive engagement in academic, medical and business communities for nearly four decades, President Ora Hirsch Pescovitz, M.D., has made substantial and meaningful contributions to the fields of education, healthcare, leadership, diversity and women's issues. Her accomplishments include hundreds of academic publications and presentations, as well as the awarding of a U.S. patent. She has completed this work while fulfilling academic and leadership appointments at nine universities and health care institutions; membership in seven professional societies; service on scores of boards and committees; and involvement in dozens of community service activities. The following is a select list from more than 60 professional honors and awards President Pescovitz has received throughout her distinguished career.
Crain's Detroit Business Crain's 100 Most Influential Women (2021)
The Community House Bates Street Society "2020 Pillar of Education" Inductee (2020)

Ralph Feigin Distinguished College of Medicine Lecturer and Awardee (2019)

Lifetime Achievement Award, Human Growth Foundation (2018)

Becker's Healthcare Leadership Award (2014)
One of Twenty Hospital and Health System Leaders to Follow on Twitter, Becker's Hospital Review (2013)
Mentor Recognition Program awardee, American Medical Association, Women Physicians Section
Northwestern University Alumni Merit Award (2012)
Election to the National Academy of Medicine (2011)
Robert H. Williams Distinguished Leadership Award, The Endocrine Society (2011)
Crain's Detroit Business Newsmakers of the Year (2010)
Top 25 Women in Healthcare from Modern Healthcare (2009)
Sagamore of the Wabash Award for Excellence from Indiana Governor Mitch Daniels (2009)
President's Medal, Indiana University (2009)
"Influential Women in Indianapolis," Indianapolis Business Journal (2007)
Distinguished Alumni Award, Northwestern University, Feinberg School of Medicine (2004)
Teaching Excellence Recognition Award, Indiana University (1999)
"Forty Under Forty," Indiana Business Journal
Research Career Development Award from the NIH (1991-1996)
Outstanding Faculty Educator Award, Department of Pediatrics, University of Minnesota (1985 and 1986)