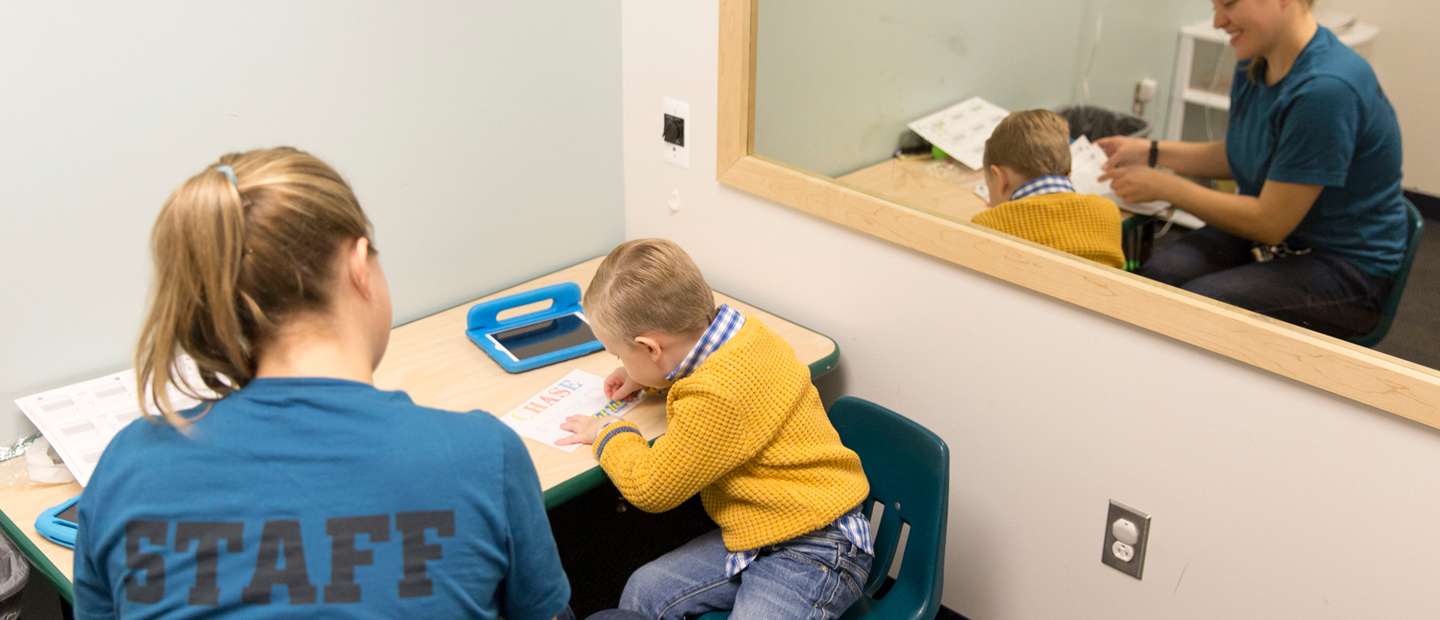 The Oakland University Applied Behavior Analysis (ABA) Autism Clinic is a nonprofit, center-based clinic located in 250 Pawley Hall that is dedicated to the treatment and research of ASD using ABA methodology.
Practicum Overview
Make a difference in the life of a preschooler through the application of ABA principles in a center-based clinic. At the same time, earn University credits and get paid.
Undergraduate and graduate student opportunities
SE 4930: satisfies psychology major behavioral health category requirement (4 credits)
Winter, fall and summer semesters available
10 hours per week in the clinic
Two-hour seminar on Monday nights, 5:30-7:30 p.m.
Assigned to a preschool student diagnosed with Autism Spectrum Disorder (ASD)
Trained as a Registered Behavior Technician (RBT)
Evidence-Based ABA Treatments
Practicum students will implement evidence-based treatments, including:
Functional Communication Training
Discrete Trial Training
Toilet Training
Social Skills Interventions
Incidental Teaching
Pivotal Response Treatment
Activity Schedules
Goals
Practicum students will help children with autism meet developmental milestones, such as:
Communication
Reduce problem behavior
Increase play skills
Increase social skills
Increase classroom readiness skills
Increase preschool level academics
Additional Information
For additional information or to learn more about the Oakland University ABA Autism Clinic, contact Jessica Korneder, ABA Clinic Director at (248) 370-3080 or korneder@oakland.edu.