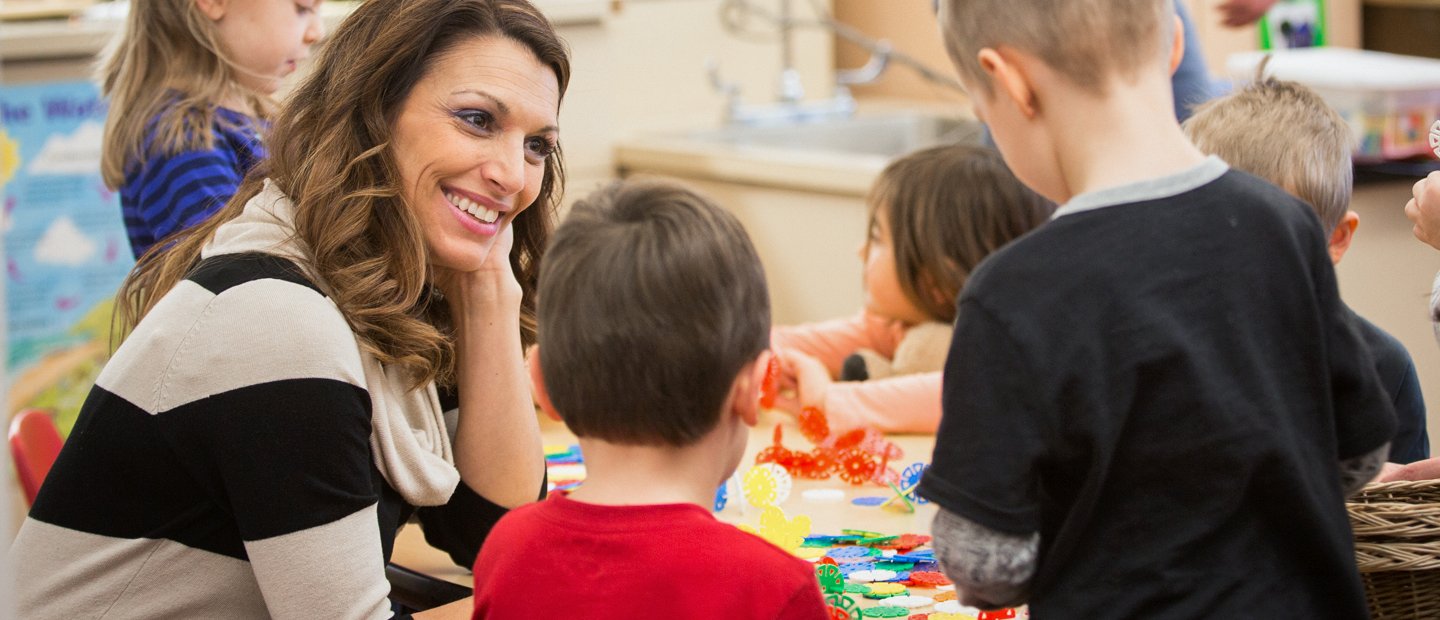 Applied Behavior Analysis (ABA) Certificate
Research has shown that Applied Behavior Analysis (ABA), provided by individuals trained in the principles of behavioral analysis, can help individuals including those with autism learn specific skills such as how to communicate, develop relationships, play, care for themselves, learn in school, succeed at work, and participate fully and productively in family and community activities, regardless of their age. ABA has a strong database of research to document its effectiveness with positive behavioral changes for a variety of populations. All graduate certificates in special education are now financial aid-eligible.

Tuition and Financial AssistanceRequest more informationApply now
Overview
Applications for Fall 2023 will be accepted starting in September 2022. Admission is competitive and an interview is required.
View catalog:
Oakland University's graduate certificate in ABA and the M.Ed. in Special Education with ABA concentration (5th edition Task List) is approved by the Association for Behavior Analysis International.
In order to earn the BCBA designation, individuals are also required to complete up to 1500 hours of ABA fieldwork, and pass the board's national exam. 
The graduate certificate in ABA (21-31 credits) offers specific courses in behavioral principles and techniques that fulfill course requirements for the Board Certified Behavior Analyst (BCBA) certification. Candidates for the certificate program should already hold a board-approved master's degree.
The M.Ed. in Special Education (45 credits) fulfills the BACB degree requirements; the ABA concentration courses are embedded within the degree. Candidates for the master's program must have (at minimum) a bachelor's degree.
A variety of board-approved fieldwork options are available. Contact faculty adviser (Dr. Jessica Korneder) for details.
For more detailed information on this credential, please visit Behavior Analyst Certification Board.
---
The Association for Behavior Analysis International has verified the following courses toward the coursework requirements for eligibility to take the Board Certified Behavior Analyst ® examination. Applicants will need to meet additional requirements before they can be deemed eligible to take the examination.
---
ABA Program Faculty Advisers:
Michael Kranak, Ph.D.
Advising & Admissions
(248) 370-4251
kranak@oakland.edu

Jessica Korneder, BCBA-D 
Course Instructor, Practicum Advising
(248) 370-3080
korneder@oakland.edu
Admission Criteria
Candidates for the Graduate Certificate in ABA must have a masters degree: Behavior Analysts Certification Board.
GPA of 3.0 or higher
A personal interview is required
Potential for success in the program
Locations
ABA Certificate Coursework:
     Oakland University Main Campus
     Pawley Hall
     Rochester, MI 48309
     (Map / Directions)
Fieldwork:
     To be completed at an approved ABA site