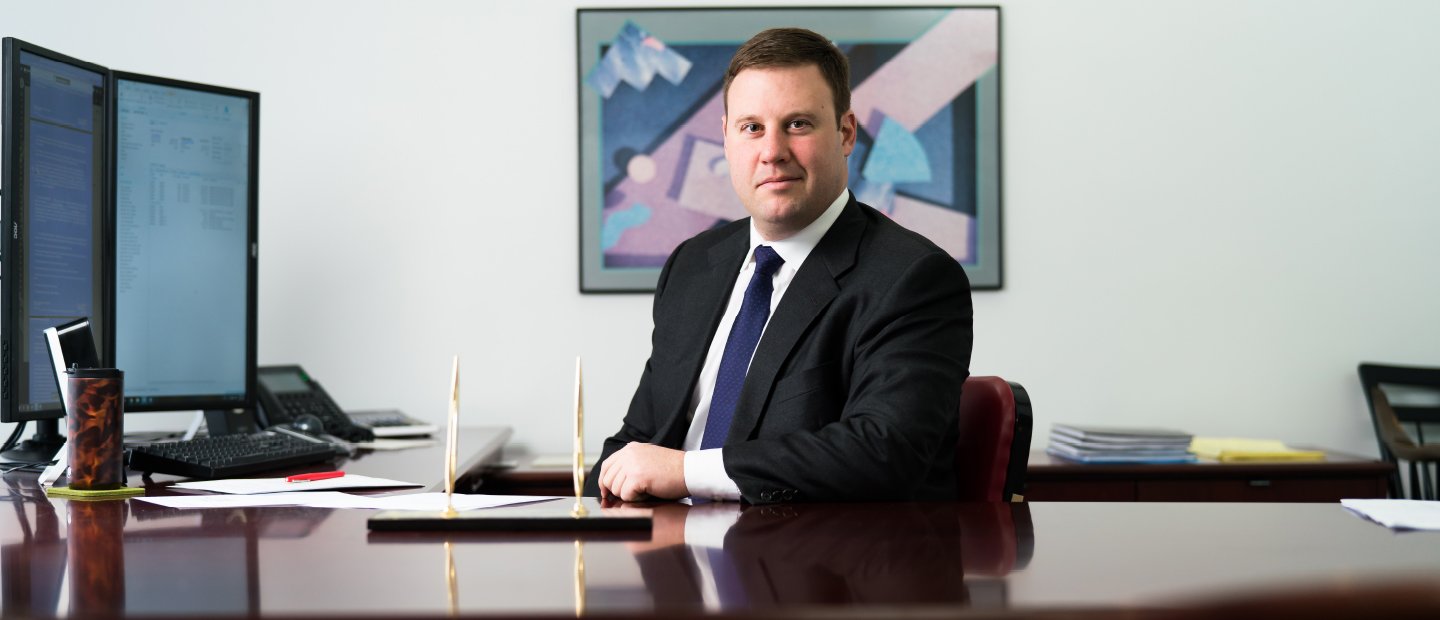 Program Overview
Designed for working professionals already in or aspiring to leadership roles, the weekend Executive MBA at Oakland University boosts your career momentum while allowing you to maintain your life. With a laser focus on essential business concepts and global perspective combined with proven leadership courses, the rigorous curriculum includes topical issues, C-suite presentations and professional development components.
The OU EMBA Advantage
Business essentials to hone your management skills combined with an intense focus on globalization, leadership and professional development that will elevate you to leadership roles. Topical courses address current and future issues and challenges facing business. It all begins with a three-day business boot camp/orientation where you and members of your cohort build a common foundation of business concepts and take part in teambuilding activities.
Business Essentials
Master core business competencies with courses that build on your professional expertise and strengthen your understanding across all disciplines. From financial and managerial accounting, data analytics for executives, global supply chain and more, you'll gain the tools and knowledge to develop transformational insights and strategies.
Leadership and Professional Development
Learn to lead confidently as you maximize your leadership potential through the EMBA's exclusive leadership and professional development curriculum. Courses that emphasize leading people, bargaining and negotiations, ethics, overcoming team dysfunction, negotiation, 360 evaluations and strategic management as well as executive seminars with professional development staff are all part of the Oakland EMBA experience.
Global Immersion
Gain greater international understanding through courses that deepen your knowledge of the global economy, its challenges and opportunities. Learn how organizations can effectively manage operations in an interconnected environment.
Format
Through Oakland's weekend EMBA program, you'll cultivate the exceptional leadership skills and essential cross-disciplinary business knowledge necessary to catapult your team, organization and career to new heights.
Rigorous curriculum includes business core, leadership development, topical issues, C-suite presentations and professional development
21-month program, including two-month summer break
Meets Friday afternoons and Saturdays on alternate weekends to support the lifestyle of busy professionals
Fully inclusive program, cost includes all course registrations, textbooks, electronic resources, course materials, and required special events or workshops
Meals are provided during regular sessions including breakfasts, lunches, dinners, snacks/coffee breaks, and occasional group dining excursions
Class Profile
In Oakland's Executive MBA program you'll learn alongside experienced colleagues whose professional and personal diversity add valuable perspectives to classroom discussions and projects. The majority of students are mid-career executives preparing for senior management roles or senior executives enhancing their skills.
Average 14 years professional experience
46% hold advanced degrees
35% female; 65% male
Overachievers who expect excellence and value learning
In our most recent cohorts, students held positions as Marketing, IT, Finance, Operations, Business and Sales Senior Managers and Directors, Engineers, Medical Professionals (physician, medical director, nurse, pharmacist), Lawyers, Entrepreneurs, as well as Vice Presidents and C-suite Officers (COO, CIO, CEO).
Our students hail from organizations such as: Beaumont, Brose, Comerica, Computer Sciences Corporation, Consumers Energy, Continental, FCA, Ford, General Motors, Henry Ford Health System, McLaren, Plante Moran and Trinity Health.
Networking
Networking is all about who you know. The network you build with the members of your cohort, professors, business leaders and alums you meet as part of your Executive MBA program at Oakland University will serve as a strong and valuable professional and personal resource that will stand the test of time.
The collective wisdom from the accomplished colleagues in your cohort means you'll have a built-in go-to resource when you need to analyze, strategize and brainstorm successful approaches to any business scenario. The strong bond you form in the program results in experienced professionals who are invested in each other's success.
According to LinkedIn, 80% of professionals consider networking important to career success, and more than 60% believe their professional network gives them more opportunities. The opportunities your Oakland EMBA network delivers has no limits.
Advantage
With an Oakland EMBA you will:
Gain a broad business perspective
Be empowered with new tools to increase your professional impact
Cultivate management and leadership capabilities
Build a professional network that lasts a lifetime
In addition, investing in the advanced education of high potential employees results in immediate and long-term return for your organization, including:
Immediate on-the-job application
Improved team cohesiveness and communication
Enhanced strategic thinking, problem-solving and critical thinking
Advanced knowledge and skills without interrupting career
Employers know finding and keeping top-flight talent is essential in a competitive business environment. Developing high-potential employees reaps benefits in areas like innovation, retention and succession planning. Employers build their organization's leadership pipeline, increase its effectiveness and secure its future success when key employees enroll in Oakland University's Executive MBA program.
News & Recognition
Recognition
AACSB-International accreditation in business and accounting
News
Mark and Nick Gust put what they learn in OU's Executive MBA program to work for their business immediately.
Linsay and Dave Stefaniak are using the Executive MBA to build on their career foundation by advancing their understanding of the business side of their respective industries and strengthening their leadership competencies.
Features Marcus English, VP or eBranch at the University of Michigan Credit Union, who enrolled in OU's Executive MBA to boost his business acumen, and strengthen his management and leadership skills.
Liz Halabu, Owner, Birmingham Title Agency, Clear Title Agency and American Title Agency; and Attorney and Partner, Halabu Law Group, EMBA student
Peter Halabu, Attorney and Partner, Halabu Law Group; and VP, Commercial Accounts, Birmingham Title Agency
Denis Jordao, Senior Product Engineer, GM and EMBA student; and Fernanda Turco, GM Marketplace Manager and EMBA student
Casey Kandow, EMBA '13, COO, McLaren Greater Lansing
Sam Mossallam, M.D., EMBA '16, Vice President and Medical Director, Henry Ford Health System
Shawn Levitt, EMBA '16, Senior Vice President and Chief Nursing Officer, Detroit Medical Center
Sharelle Brown, EMBA '15, Director, Pharmacy, McLaren Oakland Hospital