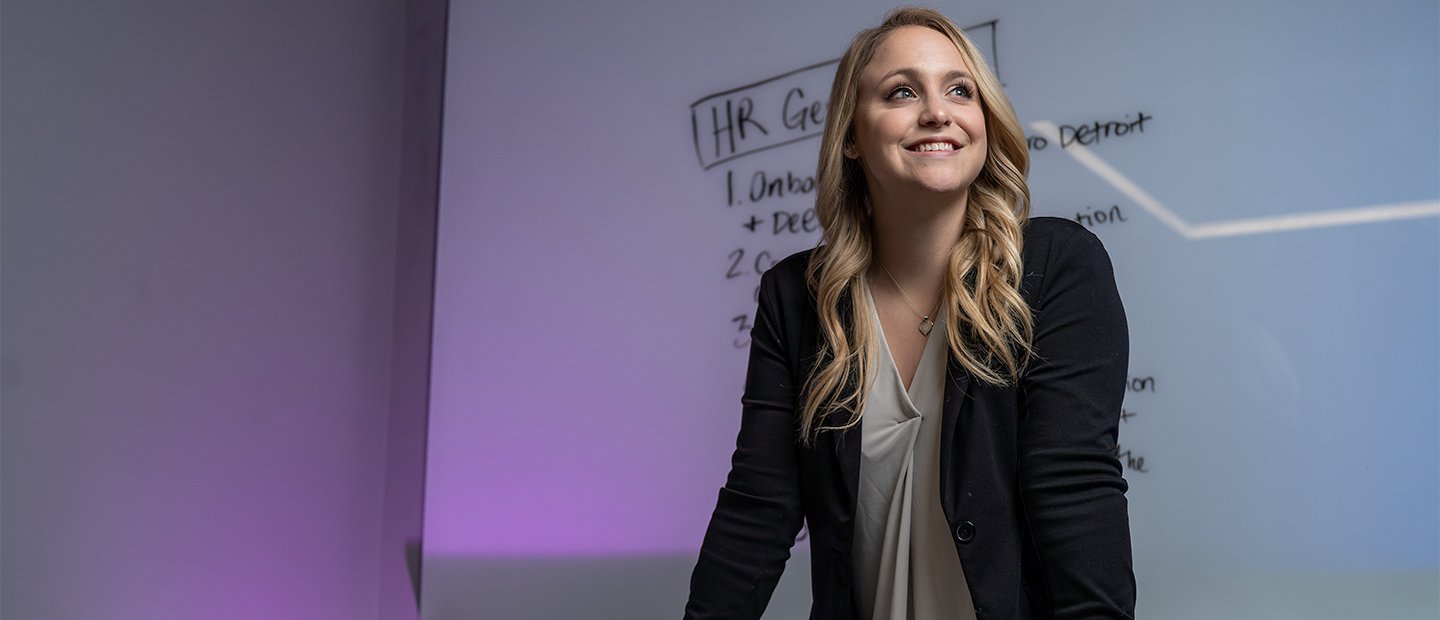 Be Sure to Create a Handshake Account
Handshake is the best place to discover qualified Oakland University students and alumni to add to your team.
Recruit at OU
Check back for engagement opportunities in our new hybrid environment, including:
Virtual On-Campus Interviews
Career Fairs
Employer Meet and Greets
Interns from OU
Looking for interns? OU students could be a great fit for your needs.
While we cannot provide placement services, you can look for an intern via
Handshake
by posting a position or browsing through student profiles and resumes. Below is some important information about what makes a student position an internship:
Interns are short-term employees. Interns typically work for three-nine months during an academic semester. The time frame for the internship should be labeled clearly in your posting and discussed thoroughly with a selected candidate.

Internships are for learning. Internships allow students to generate meaningful work experiences while still attending classes. They also give you the opportunity to test out a student's skills in a given position. Remember, these candidates are students first- supervisors should determine a regular work schedule to accommodate student coursework.

Consider offering compensation. Companies are not required to offer interns compensation. However, if you are not offering an intern compensation, you must clearly state in your posting that it is an unpaid position. We highly recommend offering course credit for unpaid internships, as many student programs require some kind of internship for graduation.

Continuing employment is an option. Often times an internship is the springboard for full-time employment. Once the original internship is complete, you are able to offer an extension or full-time position to the student.
Interested in starting an internship program? Check out the Internship Guide below from Hello West Michigan to get a jump start on your program.
Disclaimer for Employers
Oakland University and Career Services are not responsible for the quality, integrity, working ability or other characteristics of students responding to job postings listed on Handshake.

Career Services does not screen candidates who pursue job opportunities and we make no recommendations regarding potential employees. Employers are encouraged to request references, verify qualifications and evaluate the suitability of candidates for posted positions.
Oakland University Career Services aligns with the guidelines set forth in the National Association of Colleges and Employers (NACE) Principles for Professional Conduct policy, and we suggest employers that wish to recruit Oakland University students and alumni should read and follow the principles as well.
The Career Services office cannot guarantee the accuracy of all postings and reserves the right to refuse postings. As Use of this job posting website is entirely at the risk of users and the university disclaims any and all liability with regards to usage of this site.