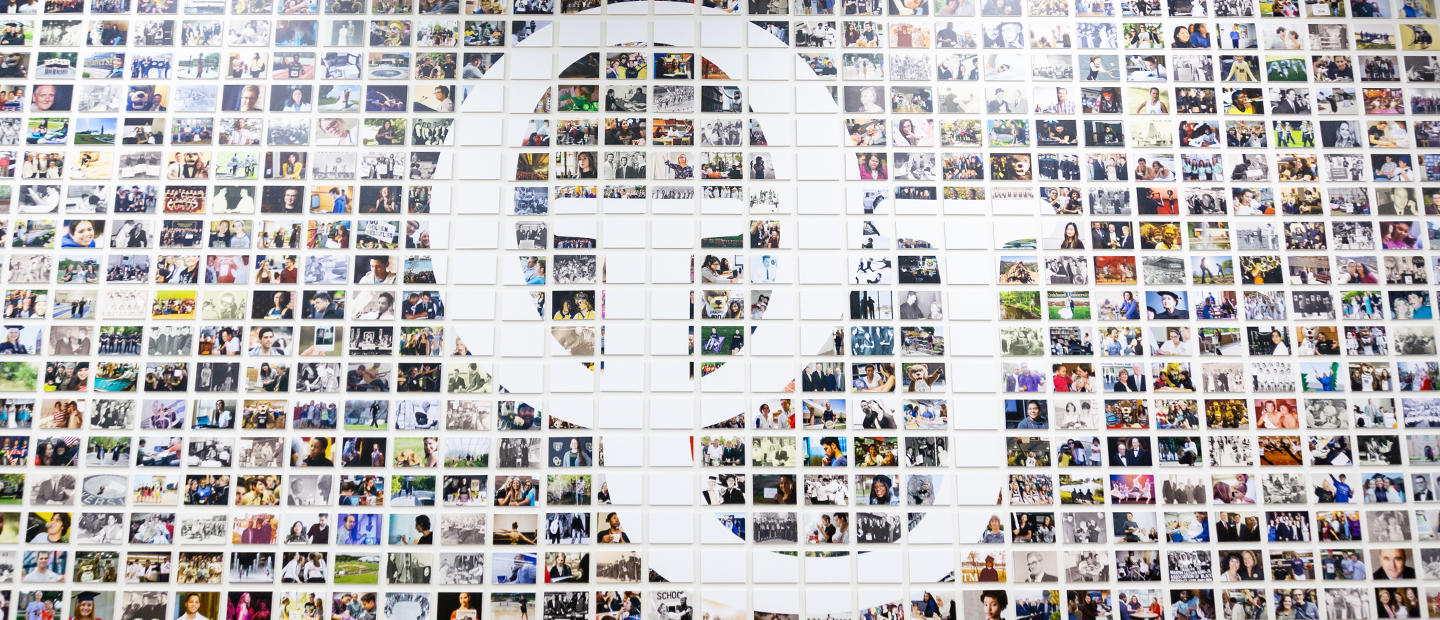 Take a minute and think about all of the people around you that you know – now ask yourself, how much do you really know about them? Most likely, we're only glancing at the surface.

But what if you could know more about the people around you? What if you had the opportunity to understand those who surround you on a deeper level – what drives their success, what motivates them, what keeps them pushing forward?

How would that change the way we treat each other?

We think we know who Oakland University is. Research defines the people of OU as resilient, dedicated, determined humans who are persistent in discovering and manufacturing their own success.

But what we want to know is who is OU beyond the research – beyond these walls. Who is the real OU?

Everyone has a story and this is ours.
Daniel's Story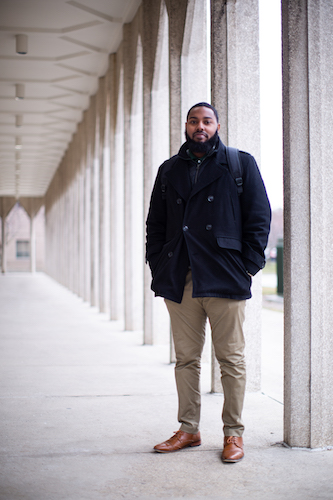 Daniel Lewis – Flint, Michigan
Master of Education in Higher Education Leadership, 2018
Bachelor of Health Sciences with a Concentration in Pre-Physical Therapy, minor in Exercise Science, 2016

Daniel Lewis grew up in Flint, Michigan before coming to Oakland University for a bachelor of health sciences. Growing up in Flint prepared him with the grit and determination he possesses today. After drastically changing his career course, Daniel is now a success coach at Wayne State University – where he is able to inspire other young students to transform their futures.

"I want to show that there is hope in this route – if you dream it, you can achieve it."
Ernesto's Story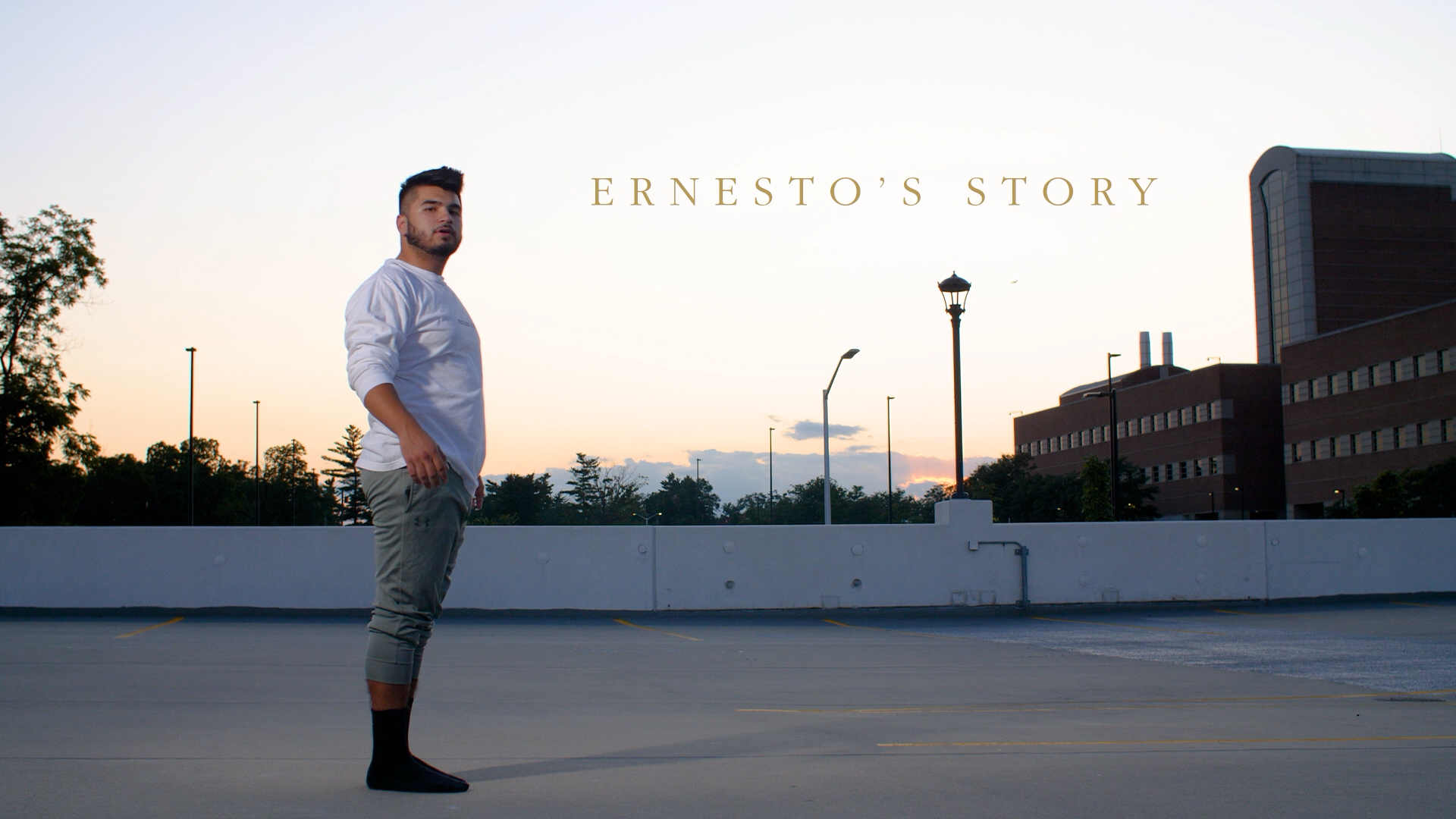 Ernesto Duran-Gutierrez – Saginaw, Michigan
Bachelor of Arts in Dance, 2020

Born into a family of dancers, Ernesto Duran-Gutierrez was always drawn toward expressing himself through movement. Determined to master his passion, Ernesto joined Oakland University's School of Music, Theatre and Dance, and found not only the perfect environment to express himself in, but also a door to an opportunity he would never have imagined.


Transcript

I hear people say like, "Oh I can't dance," or you know, "Oh I can never be a dancer." My quick response is dancing is just glorified living.

My name Ernesto Duran-Gutierrez and I'm a dance major at Oakland University.

Growing up my aunts and uncles were traditional Mexican folklore dancers. And every time we had like family gatherings my parents or my grandparents were always like the first ones on the dance floor. So I think that kind of inspired me to pursue dancing.

I love being able to connect with my culture through movement. Having the family support, it gave me the drive that I have today.

What really drew me to coming to OU to study dance was me wanting to understand what it is I'm actually passionate about. I feel like it was such a perfect environment for me to not only learn other styles of dance, but also learn what my style of dance was. I've learned that dancing is just as mental as it is physical.

For me when I'm in the zone, it's my time to really just test myself and really discover what I can handle.

So my job for the Detroit Lions is the flag crew. We run the flags, we hold up signs, and I have the opportunity to perform. When I got the news that I got the job I felt fulfilled. It was a perfect fit for me. I knew my family had to be the first ones that I told. So they knew that all the work that I was putting in was eventually going to lead to an opportunity like this.

Putting on the Lions uniform really just makes me feel confident because it just feels like where I belong. My goal is to travel the world and communicate and connect with as many people as I can through dance.

You don't necessarily need a plan, you just need a vision. Always have an idea of where you want to go, but be open to every opportunity that comes along the way, because you have no idea what they could turn into.