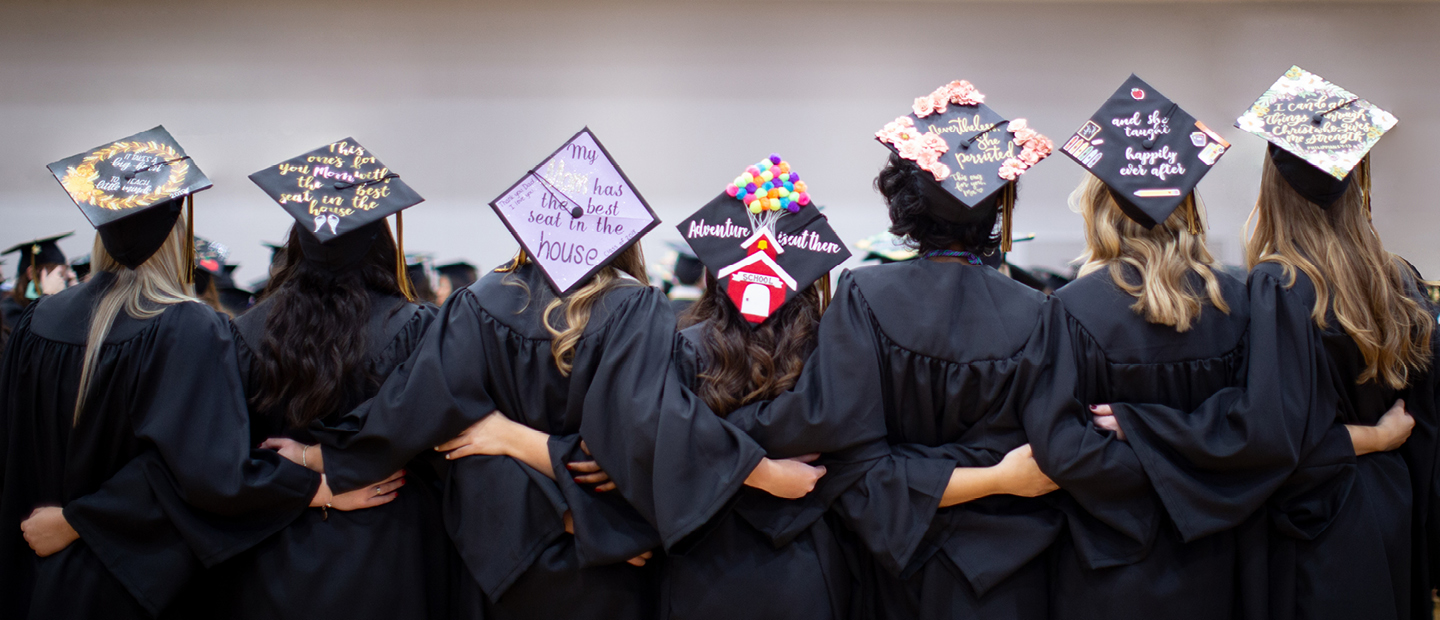 CONTEST IS NOW CLOSED
Are you decking out your regalia to stand out in the crowd? Share photos of your personalized commencement cap for a chance to be featured on OU's social media and to win an OU grad swag bag.
How to submit: 
Email social@oakland.edu with the following:
High-res image of your decorated cap
Your first and last name
Your major or academic program
Short caption (we will use this as the caption on social media)
Instagram, Facebook and Twitter handles (so we can give you credit!)

We'll share, you share!
Your submission will be posted to the OU Facebook page. Select images will be shared on OU's Twitter (@oaklandu) and Instagram (@oaklandu) for cross-promotion of the contest. When you see your photo, feel free to share it and encourage your friends to like and share it, also.

Winners:
Two winners will be selected by OU's social media team based on quality, creativity and originality. We'll also give special consideration to photos that get the most attention on social media – so encourage your family and friends to like and share your photo!
*Financial Aid implications may apply. You are required to claim prize values, which may impact your Financial Aid award. Consult with a Student Financial Services adviser for more information.

Now, for the nitty gritty – rules:
Limit ONE submission per person.
Must be walking in one of the Spring 2023 commencement ceremonies.
You must own the copyrights to the image submissions (the photo was taken by you and is not for any other purpose or publication). 
OU's social media team reserves the right to exclude any images that are inappropriate, off topic, do not meet the specifications above, or are low resolution.
People in the photos must be aware, and consent to, having their image submitted for publication.  
Images submitted for social media contests may be used in future publications with or without photo credit, depending on the use. By submitting your photo you agree to allow OU to reproduce the image for marketing or promotional purposes in perpetuity.