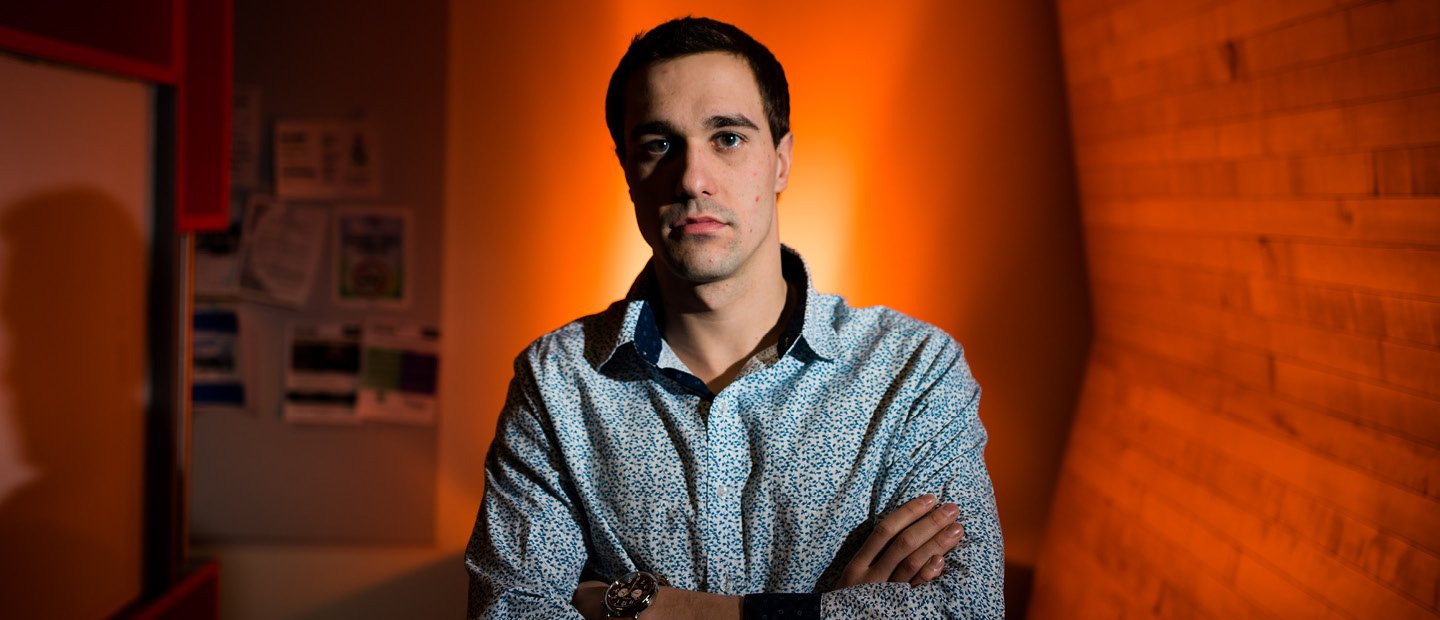 Prepare for the next step in your career with an Online MBA from Oakland University. Through expert-led courses, real-world practice and robust discussions with faculty and peers, you'll perfect the skills and strategies necessary to successfully tackle business challenges with sharp insight and executive-level understanding. You'll graduate well-equipped with technological expertise, savvy business know-how, critical cross-functional knowledge, and strong leadership and communication skills.
The Online MBA from Oakland University offers students access to the same quality curriculum and faculty as the on-campus program with the flexibility to complete coursework anywhere, anytime, at your own pace.
Format
e-Learning courses at Oakland University are delivered using the Moodle learning management system, which allows instructors to design entire courses online, or to enhance a classroom-based course. The software resides on a server, allowing you to access it via your preferred web browser. Each course is uniquely designed by instructors who may include some of the following components: syllabus, course material or content, assignments, quizzes and self-tests, hyperlinks to websites and student web pages, forum discussion boards and email.
Outcomes
2021-22 MBA Graduates Career Outcomes
Oakland University MBA graduates are well-equipped to meet the challenges of today's global economy with technological expertise, savvy business know-how, cross-functional knowledge and strong communication skills.
Employment
90%
Employed before or within 3 months of graduation
81%
Graduates with new employer, new title at existing employer or salary increase greater than 10%
Employment information is based on an 92% Knowledge Rate. Knowledge Rate is reliable and verifiable outcome information from survey responses, social media mining and departmental records for students who graduated with an MBA from the School of Business Administration 2021-22
Salary
$70,609
Average salary at start of the MBA program
$84,996
Average salary after completing the MBA program
Salary and Job Source information is based on a 42% Survey Response Rate from students who graduated with an MBA from the School of Business Administration 2021-22.
Alumni Testimonials
Determination drives Bailey Kehrig's success. Living with hearing loss since early elementary school encouraged Kehrig, MBA '22, to embrace opportunity. This driving force led Kehrig to earn her bachelor's and master's degrees, complete several internships and launch a full-time professional career. Earning her MBA at OU further empowered Kehrig's career advancement with a promotion to manager.
Read Bailey's story here: https://www.oakland.edu/business/news/2022/breaking-down-barriers-attitude-accessibility-and-support-pivotal-to-success
---
With his OU MBA in hand, William Vultaggio, MBA '19, relaunched his career in a new direction, successfully shifting from health care benefits and sales to a leadership and development role in the automotive industry.
"The relationships the OU Business School h as with industries and employers is amazing," he said, crediting the OU MBA education as well as the network he built with OU staff, faculty and fellow MBA students.
Read William's story here: https://oakland.edu/insight/alumni-accomplishments/2021/mba-fuels-career-change-for-william-vultaggio
---
As an MBA student, Shreyas Gavit, MBA '20, took first place in an national case study competition, putting his skills to the test against more than 1,100 students from 300 institutions across the county in an intensive three-month immersive program. Gavit credits the lessons he learned in his OU MBA courses in helping him succeed.
"The skills I gained during my MBA program helped me with storytelling and selling the product to the judges with a beautiful demo video, which is what impressed the judges the most," he said. "This experience was so valuable because of the amazing people I met, from my teammates to my adviser to multiple professionals."
Read Gavit's story here: https://oakland.edu/insight/student-success/2021/winning-advantage
---
Lessons from Rachel (Wiltgen) Harris' OU MBA program have proven beneficial to her career. In the middle of the program, she was promoted from business process specialist to program manager at Stellantis. Shortly after graduating, she accepted a new challenge as a management consultant manager at Plante Moran. "I'm able to apply a lot of what I learned in my MBA classes to my job," she said.
Read Rachel's story here: https://www.oakland.edu/business/news/2020/online-mba-program-and-courses-offer-convenience-flexibility-and-quality
Accreditation & Recognition
Elite AACSB-International accreditation
The Princeton Review Best Business Schools
U.S News & World Report, Best Graduate Schools, Part-Time MBA
CEO Magazine, North American MBA Program