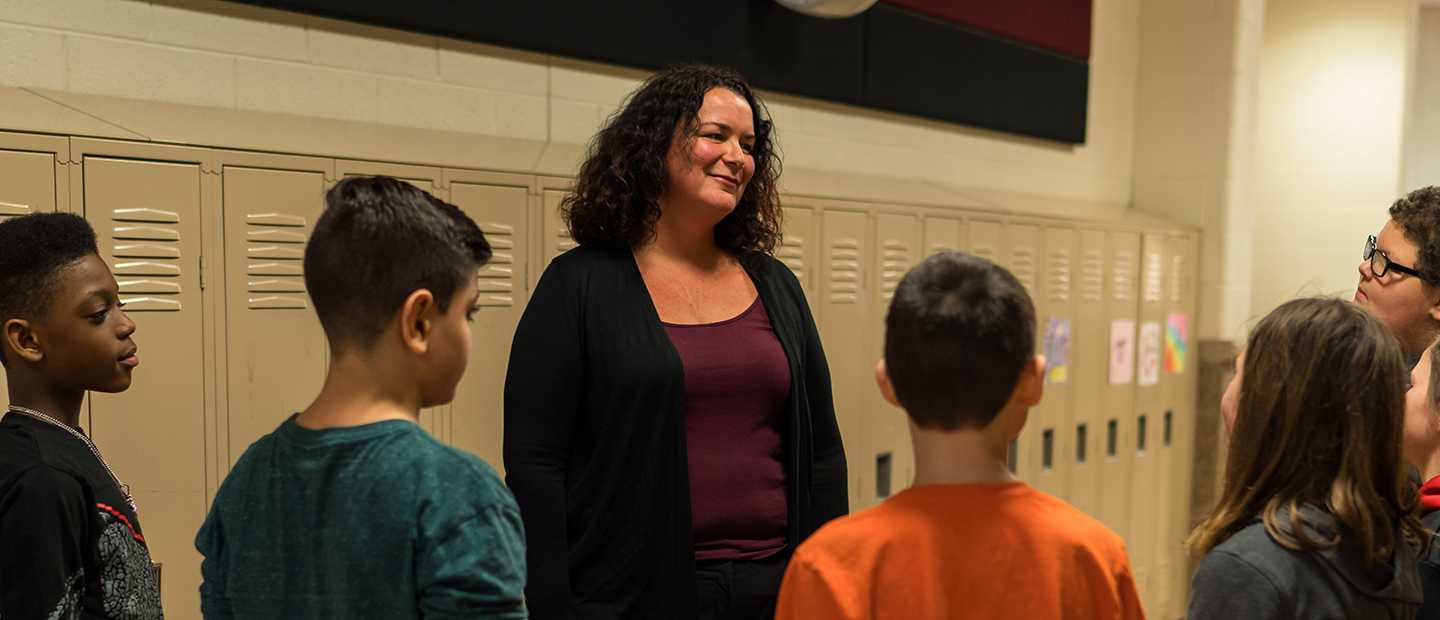 Educational Leadership – Accelerated Master of Education Degree
Please see the following schedule information for the Educational Leadership – Accelerated Master of Education Degree.

Course Sequence: Macomb University Center

Fall One
EL 5300 Introduction to Educational Leadership (4 credits)

Fall Two
EL 5320 Staff and Curriculum Development (4 credits)

Winter One
EL 6300 Theories and Techniques of Leadership (4 credits)

Winter Two
EL 5340 Law for Teachers and Administrators (4 credits)

Summer One
EL 6320 School Finance and Business Administration (4 credits)
EL 6955 Internship for School Leaders I (2 credits)

Summer Two
EL 5360 Schools, Students and Educational Equity (4 credits)
EL 6956 Internship for School Leaders II (2 credits)

Fall One
EL 6960 Culminating Master's Practicum (4 credits)

For more information:
Cheryl Rhodey, Student Success Coordinator
rhodey@oakland.edu | (586) 263-6242
Macomb University Center
44575 Garfield Road in Clinton Township

Application Deadlines

Before your applicant file can be reviewed for admission, all application documents must be received by these deadlines:

August 15 for fall
December 15 for winter

Admissions Criteria

We want you to demonstrate your interest in building-level administrative roles through a professional goal statement and two letters of recommendation. In your goal statement, we're interested in knowing who you are as a person and what you'd like to achieve personally and professionally with this degree.

A typical goal statement is 2-3 pages in length and addresses the following:
your career goals, including how the M.Ed. in Educational Leadership will help you reach your goals
the qualifications and experience that prepare you to be successful in reaching those goals
your vision of school leadership, including your commitment to equity
any problems or inconsistencies in your academic or professional record
Previous teaching experience is highly recommended, but not required.