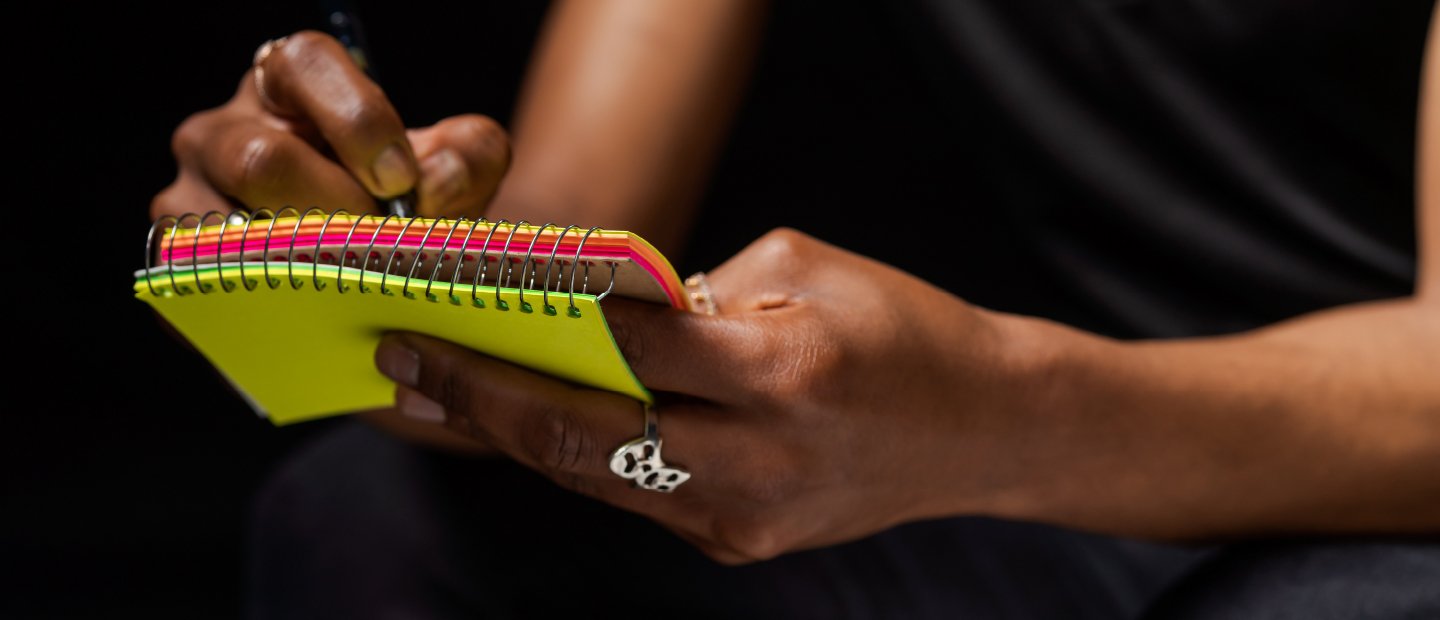 First published in 2010, "Nuestras Voces" (Our Voices) is a foreign language poetry and prose journal created by its editor-in-chief Dr. Cecilia Saenz-Roby to showcase the outstanding creative work of our students. The journal includes works written in Chinese, French, German, Italian, Japanese, and Spanish.
Nuestras Voces
Nuestras Voces: A Poetry and Prose Journal
Number 12, 2021
Number 11, 2020
Number 10, 2019
Number 9, 2018
Number 8, 2017
Number 7, 2016
Number 6, 2015
Number 5, 2014
Number 4, 2013
Number 3, 2012
Number 2, 2011
Number 1, 2010
*Please contact Professor Saenz-Roby at saenzrob@oakland.edu to request PDF copies of Nuestras Voces.
Editor-in-chief:

Cecilia Saenz-Roby (2010-present)
Adolfo Campoy-Cubillo (2015)
Akiko Kashiwagi-Wood (2021)

Editorial Board

Dikka Berven (2011-present)
Hsiang-Hua Melanie Chang (2011-present)
Robert Del Greco (2022-present)
Caterina Pieri (2019-present)
Anja Wieden (2014-present)

Former Editorial Board Members

Ingrid Broszeit-Rieger (2011-2012)
Adolfo Campoy-Cubillo (2016)
Seth Howes (2013-2014)
Rebecca Josephy (2018-2019)
Caroline Jumel (2011-2012)
Akiko Kashiwagi-Wood (2017-2021)
Daniel Lorca (2012-2017)
Juan Martínez Millán (2017-2018)
Seigo Nakao (2011-2018)
Raquel Prieta (2017-2019)
Jose Saenz (2010-2016, 2020-2021)
Writing Competition
2022 OU Foreign Languages Creative Poetry & Short Story Competition
Sponsored by the Department of Modern Languages and Literatures

Entries must be submitted in: Chinese, French, German, Italian, Japanese, or Spanish by Monday, January 31, 2022 to:

Chinese: Dr. Melanie Chang (chang23@oakland.edu)
French: Dr. Dikka Berven (dberven@oakland.edu)
German: Drs. Anja Wieden (wieden@oakland.edu) or Angineh Djavadghazaryan (djavadghazaryan@oakland.edu)
Italian: Caterina Pieri (pieri@oakland.edu)
Japanese: Dr. Bobby Del Greco (delgreco@oakland.edu)
Spanish: Dr. Cecilia Saenz-Roby (saenzrob@oakland.edu)

Email subject: "2022 DMLL Foreign Languages Competition"

Short Stories: 2 pages/700 words maximum (Word-Times New Roman #12-double space-with your name after the title- no headers please)

Original works will be considered for publication in "Nuestras Voces" (DMLL journal) and winners and participants will be honored during "Noche Literaria" (March 23, 2022 at 5 p.m. - Banquet Room A - Oakland Center)

For any questions, email saenzrob@oakland.edu.