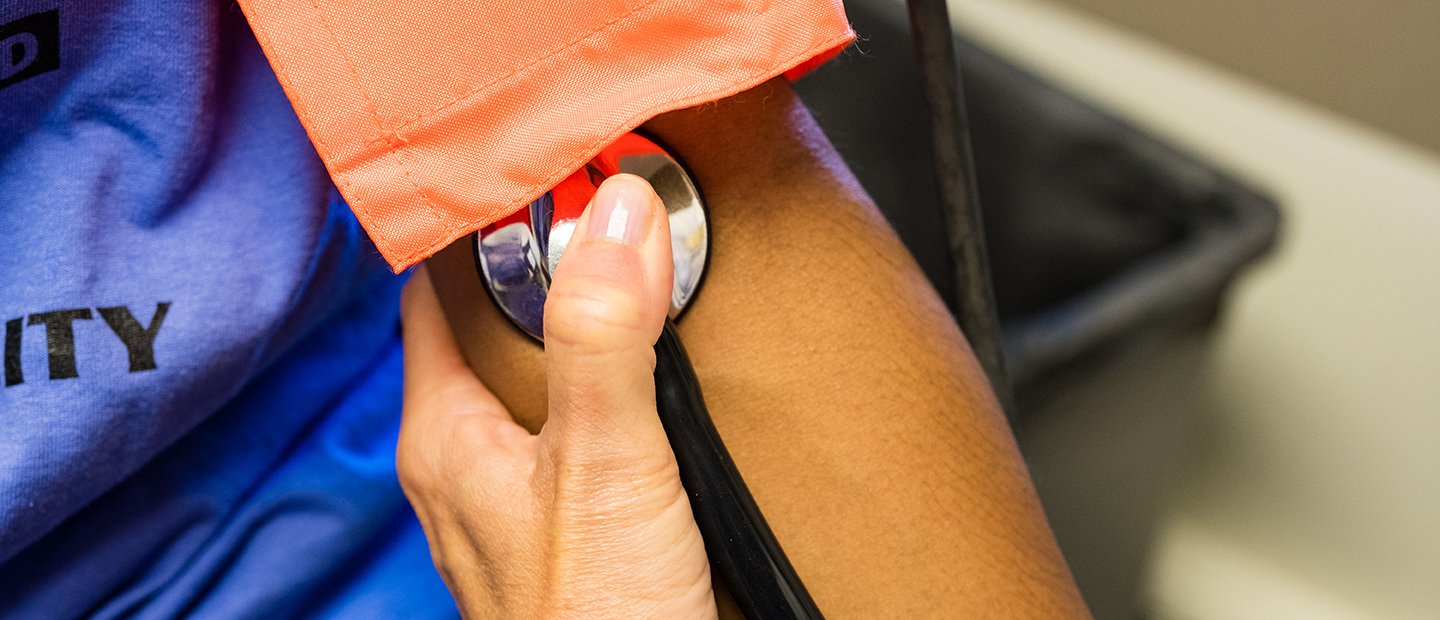 As an F-1 or J-1 international student, you are required to purchase the university-sponsored health insurance plan, UnitedHealthcare (UHC) Student Resources. Here is the information on our policy and how to enroll.
F-1 and J-1 Students
As an F-1 or J-1 international student, you are required to purchase the university-sponsored health insurance plan, UnitedHealthcare (UHC) Student Resources. For 2023-24, the Student Health Insurance Plan costs $1,930 annually.
Do not purchase health insurance in your home country to meet the Oakland University health insurance standards, which are compliant with the United States Federal Health Care Reform Law known as the Patient Protection and Affordable Care Act (PPACA). There are only a very limited set of circumstances that will allow you to waive out (see below).
UnitedHealthcare offers a quality health plan with a reasonable premium. This policy has benefits including no deductible and benefits paid at 100 percent when care is received at Graham Health Center. Services outside of Graham Health Center have a $500 deductible for any care; however, additional deductibles may apply. 
If you have any questions or concerns about the accessibility of the content or documents on this page, please view our Public Accessibility Statement.
Fall Semester 2023
 The portal for fall semester enrollment or waiver requests is now closed.
Winter Semester 2024
Winter semester enrollment will open on 12/11/2023 and close on 1/18/2024.  All students who are starting a new program in winter semester are required to take action during this time frame to enroll or waive for the remainder of the 2023-24 academic year. If no action is taken, you will automatically be enrolled on 1/18/2024 for the remainder of this academic year.
Please note the following important guidelines:
Students can only be billed in semesters or annual coverage. Monthly coverage is not permitted for degree seeking students.
Scholars and short term students are eligible for monthly billing.
Waiver requests must be received by the ISSO by the portal closing date for that semester. No late waiver requests will be considered. If a late waiver request is received, the waiver will be kept on file and eligible for consideration during the next portal open period.
Full annual coverage is required for all students unless proof of graduation in fall or winter semester is received by the ISSO by the portal closing date. 
J-1 exchange students are required to enroll in person at the ISSO office within five days of the semester start date in which they begin academic study.
From the 2020-21 academic year onward, students on OPT or OPT STEM through Oakland University are eligible to enroll themselves and their dependents in our insurance plan.
Healthcare Plan Details 2023-24
Enroll now United Health Care 
Waiving our Insurance
If you have alternate equivalent insurance, you may apply for an exemption through the waiver process. The waiver process will exempt you from purchasing the university-sponsored health plan under two conditions only:
You have a scholarship from your government which includes a United States-based health plan (Saudi Arabia, Kuwait, UAE, Iraq, Fulbright/Amideast, Oman)

You are covered under a United States employer-based health plan, either as an employee in your own right or as a dependent of a parent or spouse. In this case, you are required to purchase the medical evacuation and repatriation plan separately ($110).
After you apply for a waiver with United Healthcare above, you also need to submit the form below to the ISSO to submit a copy of your alternative insurance card to the ISSO for approval. Policies that do not meet one of the two conditions above will not be accepted as adequate insurance coverage. 
Submit the Health Insurance Waiver Form to complete your waiver request.
Medical Evacuation and Repatriation Policy Information 2023-24
Health Insurance Options for F-2 and J-2 (Dependents): F-2 dependents are strongly recommended to carry health insurance at all times. Serious accident and illness that may occur when a person is uninsured can result in many problems receiving adequate care and paying the extremely high costs of American health treatment. If you would like to add your F-2 dependents to your UHCSR Health Insurance Plan, please see the ISSO for more information. J-2 dependents are required by United States federal law to carry health insurance at all times. The ISSO does not require J-2 insurance be provided by UHCSR Health Insurance Plan, but if alternative insurance is purchased instead of UHCSR Health Insurance, a copy of the alternative insurance must be placed on file with the ISSO.
J-1 Scholars
J-1 scholars are required to purchase the UnitedHealthcare plan for the entirety of their stay at Oakland University. During your orientation with the ISSO, your international adviser will go over the UnitedHealthcare plan, and help you enroll for the remainder of your stay.
We will accept alternative coverage for J-2 dependents, if the scholar wishes to enroll dependents in another plan. All J-2 dependents are required by United States federal law to carry health insurance at all times. The minimum J-2 health insurance requirements are:
Medical benefits of at least $100,000 per accident or illness.
Repatriation of remains in the amount of $25,000.
Expenses associated with the medical evacuation of the exchange visitor to his or her home country in the amount of $50,000.
A deductible not to exceed $500 per accident or illness.
J-1 scholars must provide proof of insurance for all J-2 dependents meeting the specified insurance requirements within five days of arrival.
If you have insurance through a Fulbright or Amideast program, or if you have Oakland University employee insurance as part of your employment on campus, please email Joanne Tarling (tarling@oakland.edu) with regards to waiving UnitedHealthcare insurance.
Insurance Account Setup
After you have enrolled in our university-sponsored UnitedHealthcare plan you will want to setup your health insurance account, where you can:
Print an ID card or request an ID card
Check claim status 
Update personal information
Look up a network provider     
Please review this flyer to explain how to create an account with United Healthcare.
If you receive an error message, please email isso@oakland.edu.