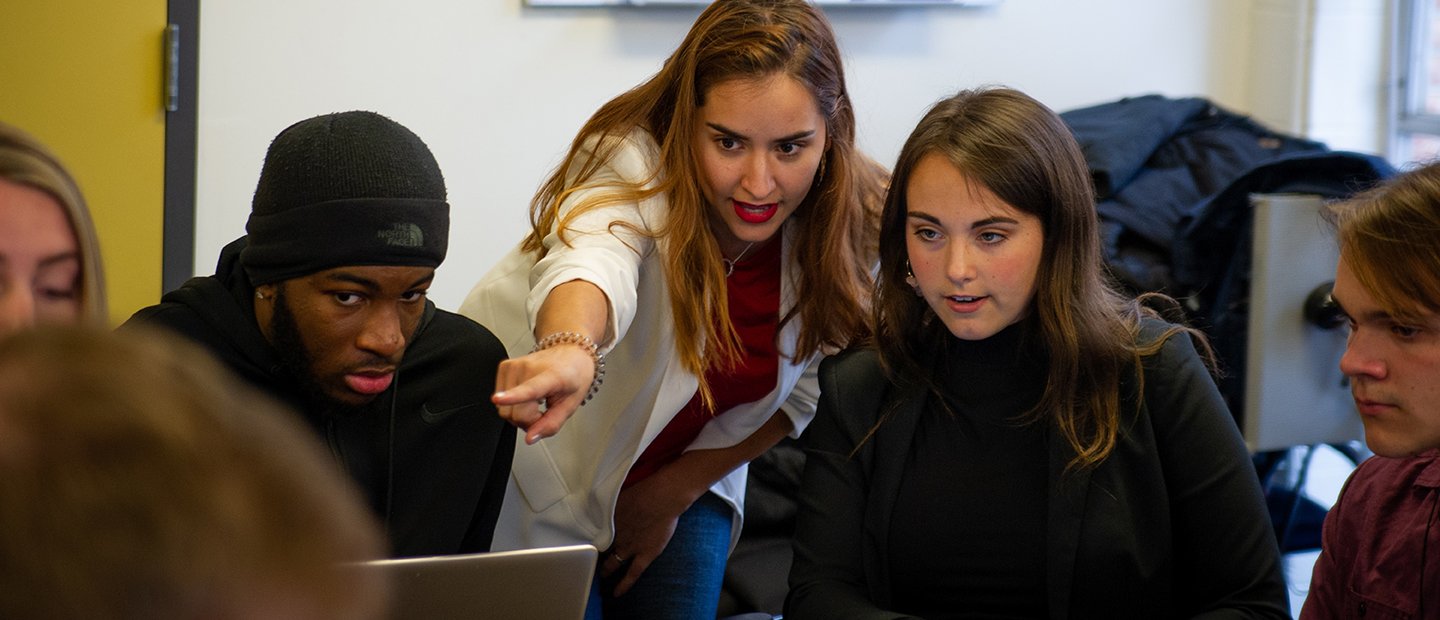 PR and Strategic Communication, B.A.
The Public Relations and Strategic Communication major plan of study prepares students to gain an edge in today's cluttered digital landscape. Through courses that center on strategic thinking, proactive planning. and improved relationship building, students will learn how to develop messaging that will be seen and heard.
The coursework prepares students for careers in public relations, advertising, media planning and strategic consulting, or for graduate studies in related fields.
Admission to the major is granted only by the department. Once you have completed the required courses, you may complete an application.
Transcript

It's fast-paced, it's dynamic, it never really stops. And as long as you realize that you'll do extremely well in PR.

PR is a fast growing industry. Typically, I would say PR serve two major functions. One is promotion and one is protection. All together, we want our students to have a holistic understanding of public relations to prepare them for their future career.

One of the things that I loved when I was a student here at Oakland is, I was able to learn from professionals who were already working in the field that I wanted to go into. I was given this foundation of great writing. That great writing is really truly the foundation of my career.

I've always loved to write. After taking Intro to PR, I just really felt that the storytelling you get to do as a PR professional was just more involved, was more lively.

Basically, I came in the college not really knowing what I wanted to do, after discovering the PR major, I thought it was a perfect fit that allowed for me to be creative and explore my love of writing, and it was just a perfect major for me.

I had an amazing professor, Professor Su. After her intro to PR class, I saw what a fun and exciting industry it is and how I'm probably never going to get bored.

There are so many networking opportunities. Oakland has great partnerships with tons of businesses throughout Southeast Michigan where these students will be able to intern at these businesses and hopefully start their career there.

Well I interned at a fashion PR company which does amazing and really fun, the whole industry is basically talking to people which is what I love and do best.

My experience with PR has been nothing but positive. I received nothing but support from my peers and my professors.

It's a smaller community of faculty that really cares about the success of its students. These are the skills that you need to be a great public relations professional, and Oakland University will prepare you for that.

The PR program at OU has taught me a lot of things. I feel prepared to enter into the workforce.