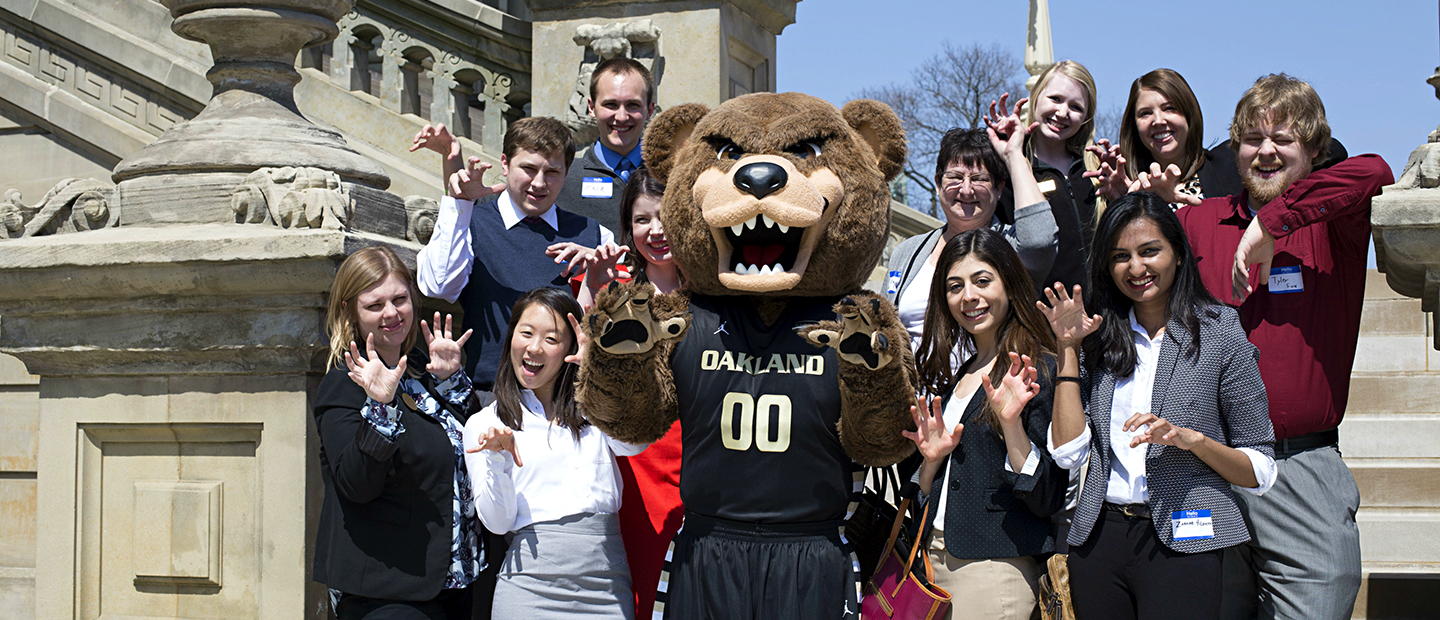 Grassroots Grizzlies Advocacy Network
Welcome to the Grassroots Grizzlies Advocacy Network website. The purpose of this homepage is to provide Oakland University students, faculty, staff, alumni and other supporters with links to pertinent and timely information about higher education, government as well as budget and public policy matters that might be of particular interest to them. Content includes videos, testimonies, legislation, interviews, newsletters and links to other related sites. The goal is to inform and empower OU advocates with the resources and tools they need to engage in meaningful conversations and discussions about issues that are important to Oakland University.
Sign up today

By signing up you will receive communications from OU's government relations team
To find your representative, visit the State of Michigan website.
Help Support the Strive for 45 Campaign
Oakland University has embarked on a bold campaign to reimagine what is possible in Michigan, to stand up for our students and higher education funding in Michigan.
Despite being one of the fastest-growing universities in the state, Oakland University ranks last in how much it is funded per student. As a state, Michigan spends more on incarcerating its citizens than it does on higher education funding.
To learn more on how you can help, please visit the Strive for 45 information page.
Get MI Degree
Get MI Degree is geared toward both students and their parents on how to get started when looking into school and also how to pay for it — what options are out there.