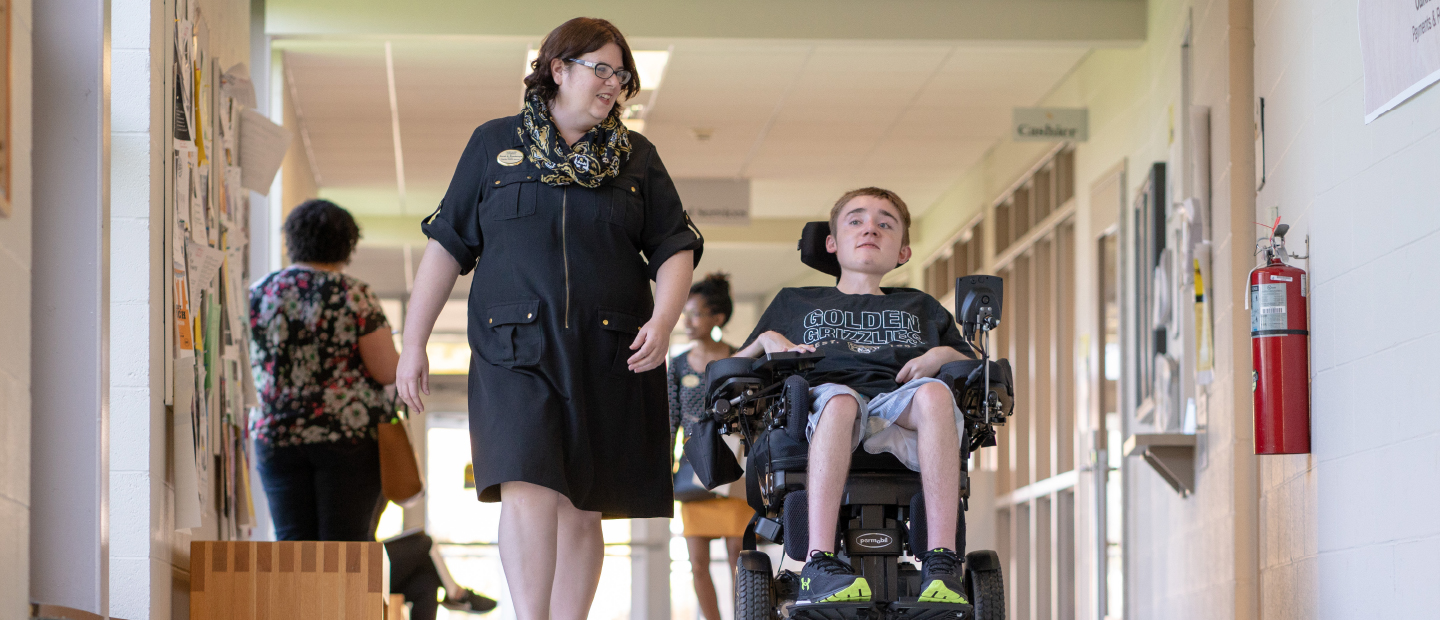 Campus buildings and parking:

Not all buildings and facilities on campus are fully accessible. However, the majority of the campus terrain is easily navigated. The Campus Accessibility Map is color-coded and shows the level of accessibility for pathways, buildings, and doors. Accessible parking is identified by blue lines and handicapped signs in parking lots. The map also locates accessible parking in the various campus lots.  State authorized disability parking permits are required and must be visibly displayed in designated window or on license plates. The university does not require any additional permits.
Accessible housing services:

The Office of University Housing makes accessible units available upon request. Students must register with the Disability Support Services Office and indicate their needs. A formal request will then be sent to University Housing. For information on accessible off-campus housing in Oakland or Macomb Counties contact the Oakland & Macomb Independent Living Center.
Door openers:

Door openers are available for most university buildings. "Clickers" can be loaned to students and returned when no longer needed.
Snow priority route:

The Campus Accessibility Map displays the pathway that will be cleared as a priority during snowfall. Report problem areas to the DSS office or on Report a Barrier form online.
Request a campus accessibility map
 to view the "Snow Priority Route".
Short-term Loan of a wheelchair:

Students who are registered with DSS may borrow a wheelchair, but it must be returned the same day it is borrowed.
Recreation Center:
The Campus Recreation Center has a variety of exercise equipment specifically designed for people with disabilities who are interested in fitness.
Use of mobility devices
:
Oakland University does not supply mobility devices for individual use but permits their use. The University makes reasonable accommodations for usage of mobility devices unless the device cannot be accommodated because of legitimate safety requirements. Please refer to the
policy on other power-driven mobility devices (OPDMDs).