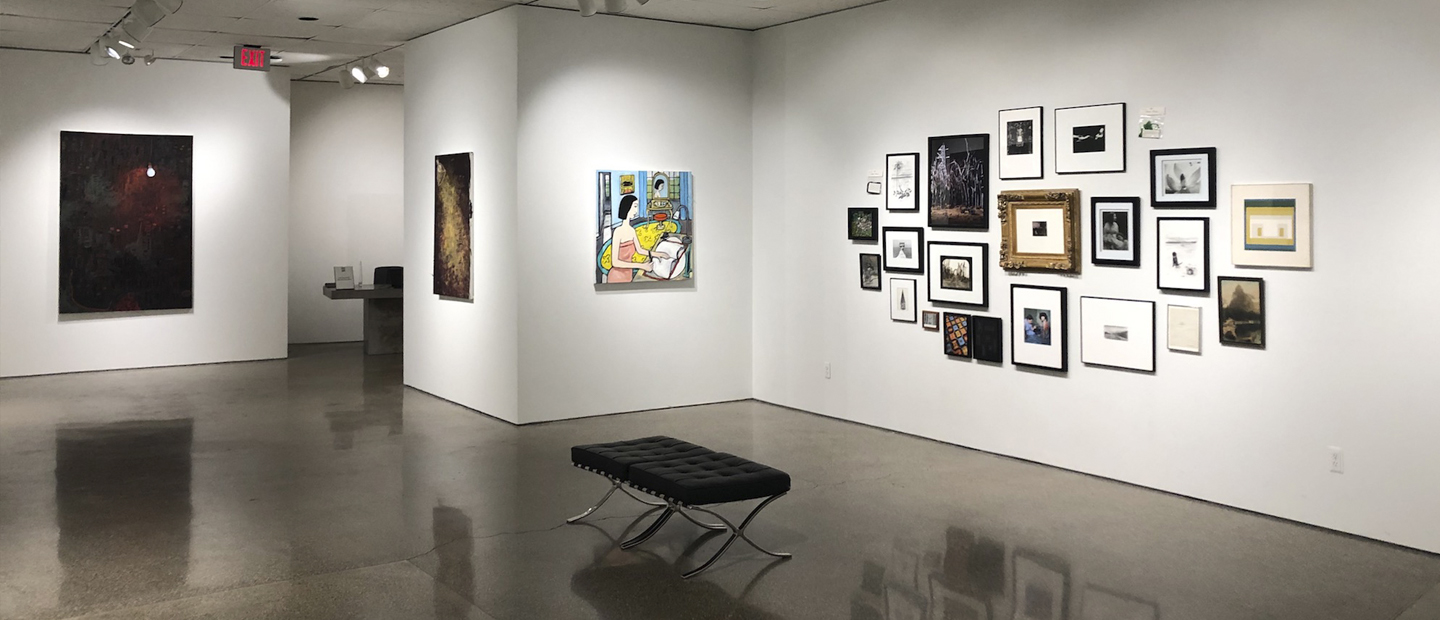 OU Art Gallery Current Exhibition
The Oakland University Art Gallery (OUAG) is a crucial educational element in the life of the department, as well as an important center for visual arts in the Detroit metropolitan area. OUAG emphasizes both contemporary art and art historical exhibitions, which offer direct engagement with coursework in both studio art and art history.

For further information, please visit the Gallery's page at www.ouartgallery.org or call (248) 370-3005. The OUAG is located at 208 Wilson Hall.
In response to a State of Michigan executive order, Oakland University has adopted a daily health screening process to prevent faculty, staff, students and guests from coming to campus if they are experiencing symptoms consistent with a COVID-19 infection or have had contact with a person with a confirmed COVID-19 diagnosis.
It is required that ALL VISITORS to campus, including the art gallery, must answer self-screening questions online. The questions are designed to limit the spread of infection through a pledge to use facial coverings, maintain social distancing and practice other infection prevention behaviors.
https://www.oakland.edu/return-to-campus/daily-screening-forms/
All health screening submissions are confidential and monitored daily by Graham Health Center.


CURRENT EXHIBIT

Moving Forward
September 11 - November 22, 2020
This exhibition features the work of the full-time faculty of the Department of Art & Art History at Oakland University. Participating artists: Aisha Badke, Claude Baillargeon, Bruce Charlesworth, Susan E. Evans, Setareh Ghoreishi, Dick Goody, David Lambert, Lindsey Larsen, Colleen Ludwig, Kimmie Parker, Sally Schluter Tardella, Maria Smith Bohannon, Cody VanderKaay.
Regular Gallery Hours 
Tuesday - Sundays noon - 5:00 pm
Closed Mondays