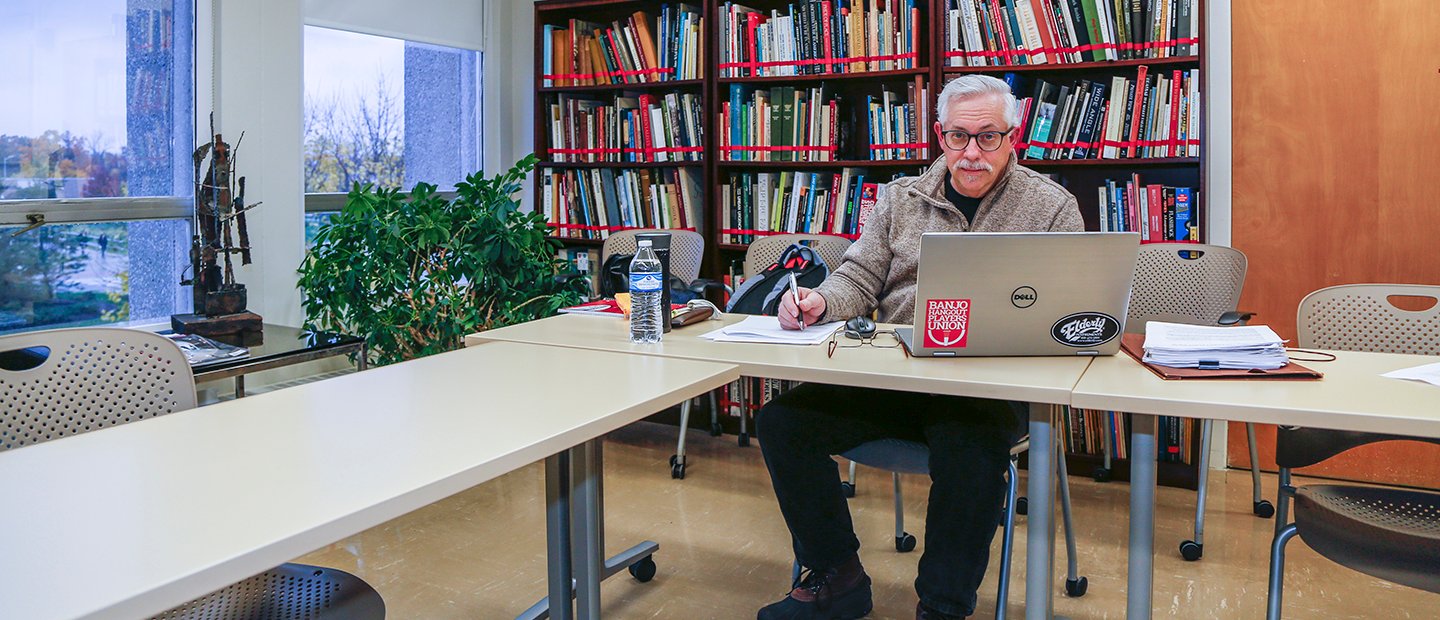 We investigate art, architecture and visual culture as an interdisciplinary practice. Exploring form, content and meaning, we contextualize art history through its cultural, economic, philosophical, political, religious, social and technological conditions of production. We hone critical thinking, writing and visual analysis, providing a thorough grounding in art history, advancing a global perspective, embedded in both historical awareness and cultural diversity.

Art history is an ideal curriculum for students who wish to investigate a broad range of humanistic disciplines. We emphasize critical thinking, writing and visual analysis of individual works of art. Our majors pursue further study in graduate school and/or wide-ranging careers in the information, research and cultural marketplace.

Gallery Events
All students enrolled in 2000- and 3000-level art history classes are required to attend at least one lecture or event at the Oakland University Art Gallery (OUAG) sponsored either by the OUAG or Department of Art and Art History. Check with your instructor for details.