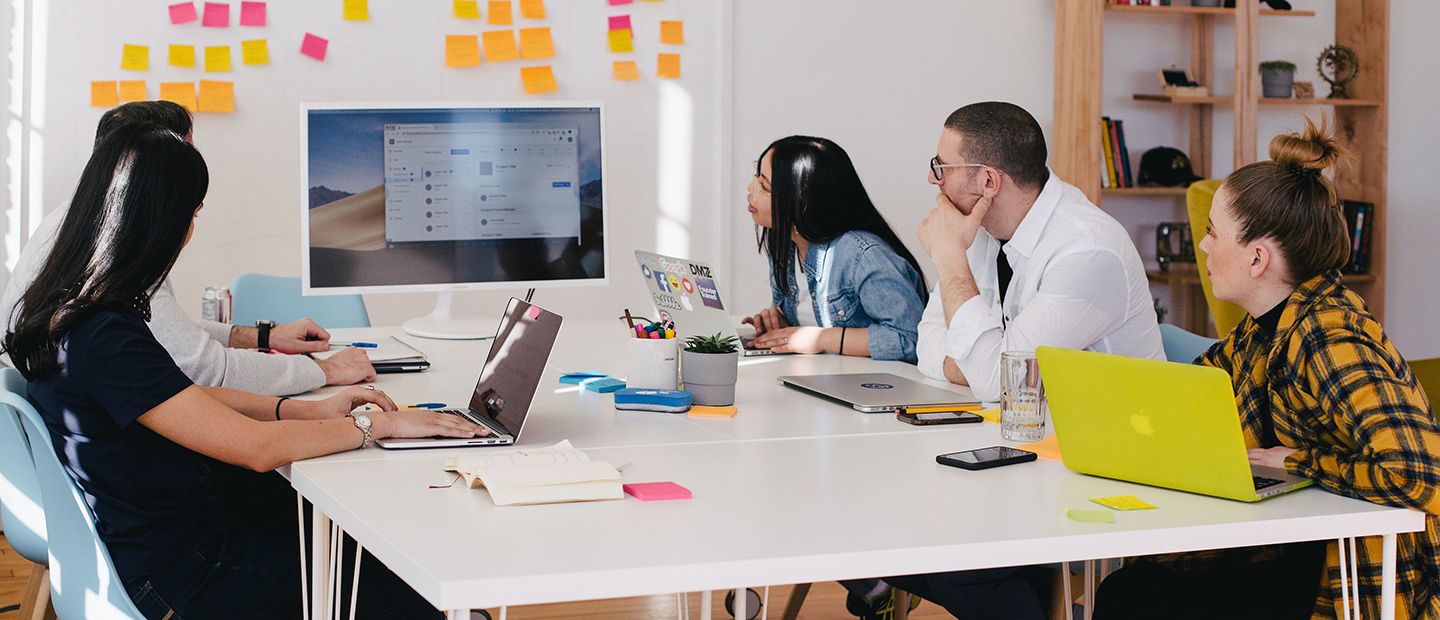 Learning Communities: "With a Little Help from My Faculty Friends"
As faculty, we are used to learning from one another as a community advancing research and practice. Therefore, while teaching and learning centers like CETL provide robust, holistic teaching leadership and support, faculty learning communities are still a staple way for faculty to come together, explore a teaching topic, and embark on a shared goal or project. 
OU faculty can propose a learning community every year based on shared interests and needs. In this teaching tip, members of a current learning community (LC) share what they have learned from one another and the unique learning opportunities that have come out of this community structure. This particular LC on "adventures" in teaching with technology has bonded so well that it is on its third year. Its current facilitator provides an overview of the group, followed by participant testimonies.
Learning Community Experiences
Technologies and Teaching Pedagogies That Can Enhance Student Learning and Promote Student Success

Subha Bhaskaran, Biological Sciences
Being a part of the Adventure, Adapt and Achieve (Triple A's) of Teaching Learning Community (LC) has given me a great opportunity to connect with faculty members from various departments at OU. Through this connection, each of us gain new insights and ideas both in relation to technologies and teaching pedagogies that would help enhance student learning and promote student success, especially in this dynamic environment that encompasses both in-person and online learning. For example, some of the technological tools that we have shared with and demonstrated to one another include: 
Similarly, based on each of our course content and format, we have discussed and brainstormed "Hyflex and hybrid teaching" methods, info on "Building community in a Zoom class," "Warm-up/Ice-breaker activities", etc. 
Expanding our knowledge base on available resources on technological tools and teaching pedagogies can not only help enhance the comprehensive ability of the lecture/content but also promote student success and their well-being as we prepare them for their academic and professional career.
Collaboration for Collective Learning

Patrick Hillberg, Industrial and Systems Engineering
As an adjunct teaching one course per year, I found it difficult to connect with other teachers prior to joining a learning community. I don't recall how I became connected, though I attended a CETL seminar in the Fall of 2019 and I'm sure ended up on an email list. 
It has been a great experience, especially as we all adapted to the post-COVID online world. I've now turned my teaching methodology on its head based on conversations that have happened in the community. 
I come from the professional consulting world, which proactively encourages collective learning through conferences, projects, and ad-hoc teams. A University environment is different, but the Learning Communities provide an avenue for sharing and learning. Departments should set up communities amongst their staff, all the more if they are dependent on adjuncts.
With a Little Help from My Faculty Friends

Jessica Rico, Writing & Rhetoric
Before and during my time teaching in the Writing and Rhetoric department, much of my pedagogy was based on in-person collaboration in the form of small group work, peer revision, student presentations, and other student-led learning. With the onset of fully online teaching that began in 2020, it was challenging to find new ways to adapt.
Through my work with this LC, I have gained not only a sense of interdepartmental collaboration but also new resources and tools for teaching fully online that keeps students involved. I feel more confident and it was helpful to hear how faculty in different disciplines were learning and adapting new ideas and tools as well.
Learning Communities Are Fun and Informational

Marilyn Borner, Writing & Rhetoric
Joining a Learning Community is not just something that looks good on a resume. It's fun to meet with your peers and see what others are doing. I've been involved in the Triple A's of Teaching LC and have gained a great deal of knowledge in both practice and professional development. I've revamped the way I teach in Zoom, learned about how to engage students (especially online) in class, and found meaningful ways to reprogram assignments to be more useful and interesting to students. It's also great to meet with others, since I no longer teach on campus. It provides an excellent avenue for sharing with others and learning from our peers.
Conclusion
Greg Allar, International Studies
A learning community creates an environment for faculty members united by a common bond, a passion for teaching, and the desire for continuous improvement. As instructors tend to work in isolation, this learning community brought together faculty members from a variety of disciplines with a diversity of perspectives. It provided a dedicated time for members to discuss best practices, identify specific challenges that are shared across disciplines, try out teaching strategies and classroom techniques and solicit unbiased comments from their peers. An extraordinarily rich and rewarding experience!
References 
Save and adapt a Google Doc version of this teaching tip.
About the Author
Edited and designed by Christina Moore, Center for Excellence in Teaching and Learning at Oakland University. Others may share and adapt under Creative Commons License CC BY-NC.