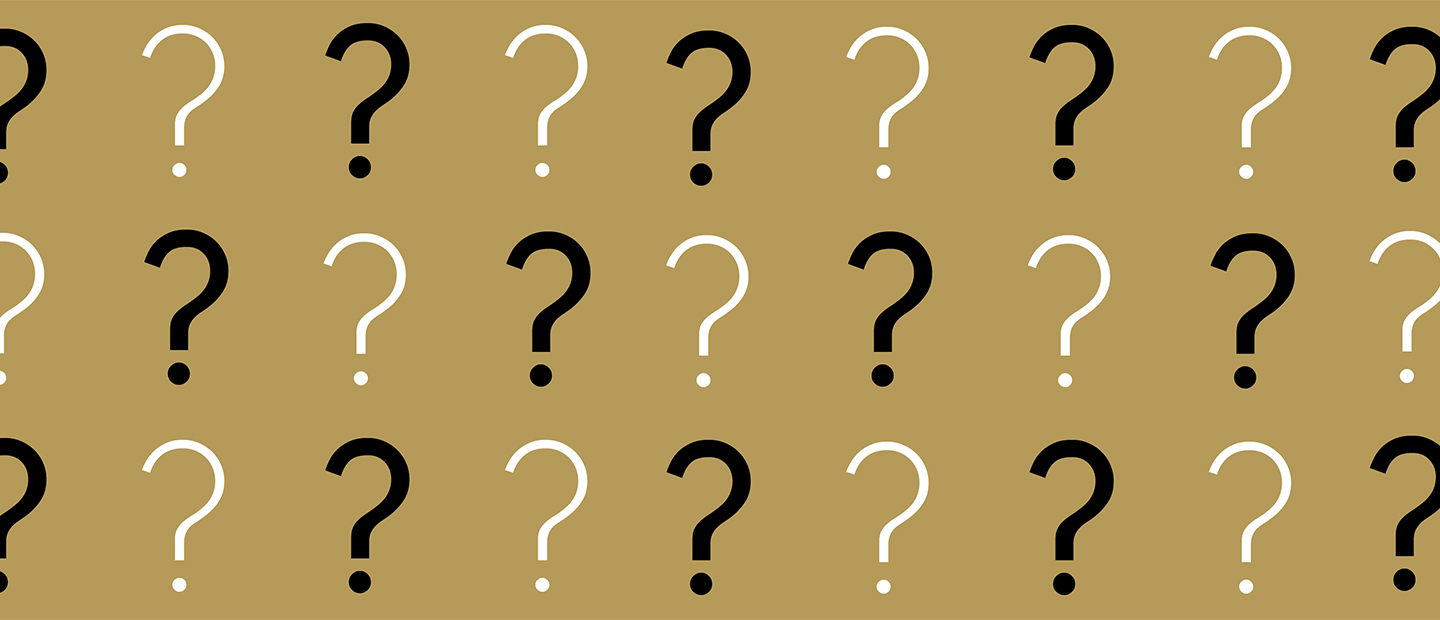 Questions to Consider for Reducing Cheating
The original version of this teaching tip was published in late February 2020, mere weeks before the COVID-19 pandemic brought much of our lives to a screeching halt, and forced our work online. Since then, academic integrity questions focused on online assessments and remote proctoring. This tip has been updated to include teaching tips written since February 2020 on this topic and shows how the core issues and opportunities around academic integrity persist. 
As students settle into their courses, everything students do now leads up to their success. As the weeks pass, the things students don't do or put on hold can lead up to a lot of stress and put students in a predicament: if exam time came sooner than they expected or they had three less-than-productive weeks due to other life stress, sickness, or other reasons, they might be tempted to get study "help" from Chegg, or outright buy exam answers or papers. Throughout the semester, reflect on whether learning conditions are set for students to resist or engage in cheating and, more importantly, to engage in authentic, motivating learning.
Do students know how they are doing in the course?
When we asked OU students what professors could do to help them be successful in a course, many of the answers had to do with getting feedback on quizzes and exams so that they could prepare for future exams. "We can't wait until the end to know our grades," one student said. The Grades feature on Moodle allows for ease of calculating grades according to your scale, and students can view their own progress confidentially. If you do provide grades, remind students that they can see these grades and provide guidance on how to find those grades. A prompt like the progress report journal asks students to report and reflect on their grade to ensure they know how to find their grade.
If students are not succeeding, do they have multiple opportunities to gain ground?
The more lower-stakes assessments (i.e. low grade or no grade activities that clue students into how well they understand course concepts) students have, the more they learn and can prepare for higher-stakes assignments. What are students' options to do well in the course? Does your course have a supplemental instructor, specific OU tutoring services, a review class session for any student grades? OU students expressed that they could use more elaboration and modeling to prepare them to do well on their exams. When students feel like they have few to no options to do well in a course, they may resort to cheating behaviors, especially if a lot is riding on doing well in a course.
How high are the stakes in your class?
Ending the course with an exam worth 80% of a student's grade is a "high stakes" exam, but what else is at stake in your class? Do most students in your class need a specific grade point in order to get into a program? Does your course align with success on certificate exams? Knowing these larger motivations specific to your course and discipline will help us gauge how prone students, and their peers, are to cheating. In our teaching tip Proctoring and Pedagogical Choices, nursing professor Dr. Lynda Poly-Droulard prepares students for taking the NCLEX with low stakes, gradual assessments that can reduce the anxiety they might otherwise experience in a proctored environment. Our Making Your Course Cheat-Resistant Quick Note provides additional information on why students cheat.
How vulnerable is your final project or exam to cheating?
Testing situations can increase and decrease the likelihood of cheating. Does your course rely on highly standardized assessments? Do online testing situations make it difficult to control inappropriate collaboration? Are assessments such that result in definitive right-and-wrong answers? In physical classrooms, actively attend to the environment during exam periods, and make clear expectations around technology use. For online assessments, e-Learning and Instructional Support's instructional designers can provide strategies to reduce the likelihood of cheating. Additionally, consider providing flexibility and choice that allows students to customize their original work to your class and what motivates their learning.
Has cheating been discussed beyond policy language in the syllabus?
Many of our syllabi include verbatim academic conduct policy that explains what cheating is and the resulting consequences. Has the issue been discussed beyond this fine print? By explaining to students what type of cheating occurs in your field, the steps you've taken to prevent these situations, and even having students sign an honor pledge, cheating behavior can be curtailed. OU's Dr. Brian Sangeorzan uses an Academic Honesty Quiz to check students knowledge around what is or is not permissible in his courses.
There are many more questions that can prompt this kind of proactive approach to maintaining academic integrity. Proctoring alone, whether remote or on-campus, does not eliminate issues and labor, and may only exasperate issues underlying cheating. OU faculty can consult with CETL to help turn these reflections into different assessment approaches , and e-LIS Instructional Designers have been working with faculty to create more cheat-resistant online environments, from multiple-choices assessments to holistic course design.
References and Resources 
Many of these questions are derived from our Making Your Course Cheat-Resistant Quick Note, which provides more suggestions, resources, and research.
Related CETL Teaching Tips
Save and adapt a Google Doc version of this teaching tip.
Written by Christina Moore, Center for Excellence in Teaching and Learning at Oakland University. Others may share and adapt under Creative Commons License CC BY-NC. View all CETL Weekly Teaching Tips. Follow these and more on Facebook, Twitter, and LinkedIn.