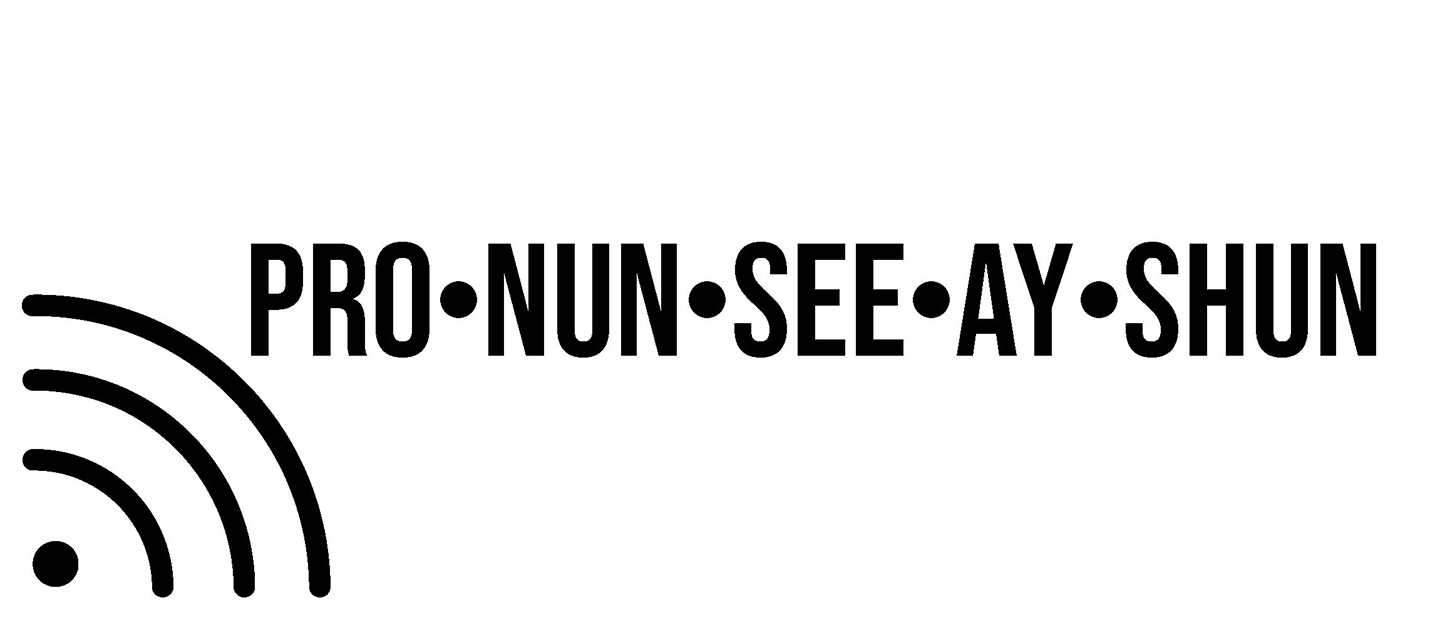 Sharing Name Pronunciation with Multimedia Moodle Profiles
"I can speak their language, they can't even greet me in mine." 
From Binti, by Nnedi Okorafor
A new semester means new names, some we struggle to pronounce. It also means new students may not know how to pronounce our names or how to refer to us. Since our own name is important to us and significant to making connections, it is important to value correct expression of names. In the Preferred Name Teaching Tip, I provided strategies for learning and communicating names. Now that Moodle has some enhanced but simple multimedia capabilities, we can start a culture of sharing audio files of name pronunciation. This standard practice may also help students and us develop good interpersonal exchanges in their lives and careers.
Using an Audio Recording in the Moodle Profile
Every Moodle user has a personal profile. In general, it is a good practice for students to have something in their profile such as a photo (preferably of themselves, but could be an avatar or other identifier) and brief bio. But since Moodle's multimedia tool can add video or audio, have students add a brief audio clip or even provide a video introduction. Then students can reinforce the pronunciation of each other's names and your name. (See a teaching tip on name preferences.) If you are working on a device with a microphone or camera, you could record them right in Moodle (see the Moodle Multimedia Guide). Otherwise, use a simple audio recording app and save the file to be uploaded later. If you encounter an issue. e-Learning and Instructional Support or the OU Help Desk can help with the tech aspects. (See a full-text version of the profile information shown in this screenshot.)
Create a Culture of Using Names
Once the information and media are in place, reinforce the importance of knowing and using one another's names. Have students use desk name tags. Use students names when referring to their ideas in class (see Including Student Voices Teaching Tip). If students participate in online discussion forums, have them sign off with the name they go by, and address one another by name when replying to threads. 
All of us will struggle with pronunciation for one reason or another, but even the act of struggle is important for valuing those names we have never encountered before. Consider ways to embed this practice in your collaborations and networking: if you come across a name you do not know how to pronounce, see what you might find in an internet search. NameCoach's name badge allows you to add your name pronunciation to your email signature, social media profile, and elsewhere.
See more like this in our Inclusive Practices and Diversity: Teaching Resources.
Save and adapt a Google Doc version of this teaching tip.
About the Author
This is my profile as it appears in Moodle:
I am a virtual faculty developer at the Center for Excellence in Teaching and Learning, and a doctoral student of organizational leadership at OU. My research and scholarly writing focuses on educational technology, online learning, and issues in higher education. I write flash fiction, read science fiction, find my way out of escape rooms, and occasionally trick my two kids into eating healthy food. I am an alum from OU who has worked in educational publishing and taught in the Department of Writing and Rhetoric. 
(kris-tee-nuh mor) 
Christina Moore (audio pronunciation)
Pronouns: she/her/hers
Image by Madeline Shea, a graphic design major at OU. Others may share and adapt under Creative Commons License CC BY-NC.View all CETL Weekly Teaching Tips. Follow these and more on Facebook, Twitter, and LinkedIn.