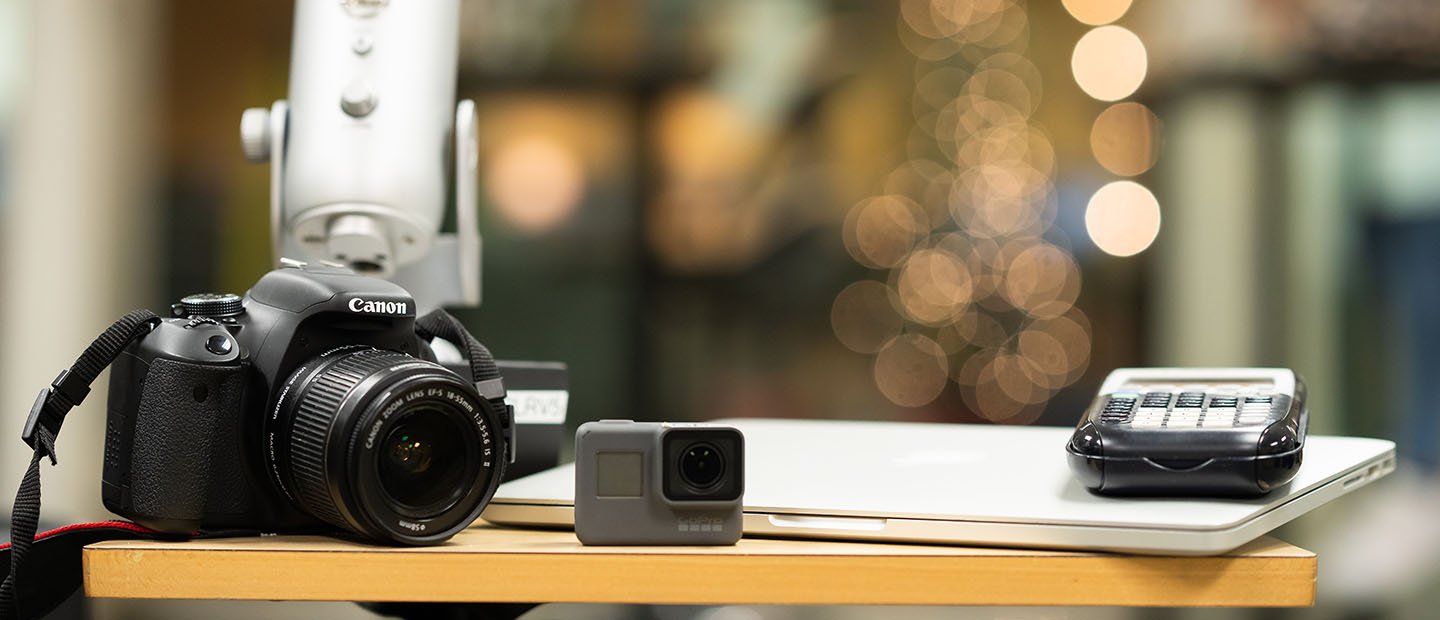 The STC offers free technology loans for currently enrolled students to take to class, home, or off-campus.
Once you are finished getting everything together, the STC offers
technology mentoring
and has
available equipment
 for editing and enhancing digital media. Of course, if you just want to use our lightning-fast computers to check your Facebook, that's fine too.
Policies
Reservations
If you know ahead of time, students can request equipment for a certain day. If all available equipment is checked out, you can be added to the reservation list and you will receive an e-mail once the equipment is available.
You can add yourself to the reservation list by calling or e-mailing the STC. Waitlist times vary throughout the semester, but if there is a list, the average waiting time is 1-4 days.
Loan Period & Renewals
Laptops are loaned for 1 week, while all other equipment is rented for business days.
Equipment can be renewed up to 3 times.
Late & Broken Loans
Late equipment incurs a $10/day fee for everyday the equipment is late.
Students agree to pay for all lost and broken equipment.
Laptops
All laptops come loaded with Microsoft Office Suite.
Tablets
iPad

iPad mini

Nexus Tablet
Students can log into our tablets and download all their own apps.
Cameras
360 Cameras

GoPros

GoPro Accessory Kits with Mounts

Canon DSLR
Pictures and video can be uploaded to a computer by SD card or directly from the camera.
Voice Recorders and Microphones
Blue Yeti Microphone

Sony Voice Recorder
The Blue Yeti Microphone can be plugged into a camera or computer to record sound. For a smaller, more portable option, the battery-powered voice recorder is available.
Accessories
Webcams

TI-84 Calculator

External CD Drive

Mini Tripods
Mini Tripods are available for cameras and phones.