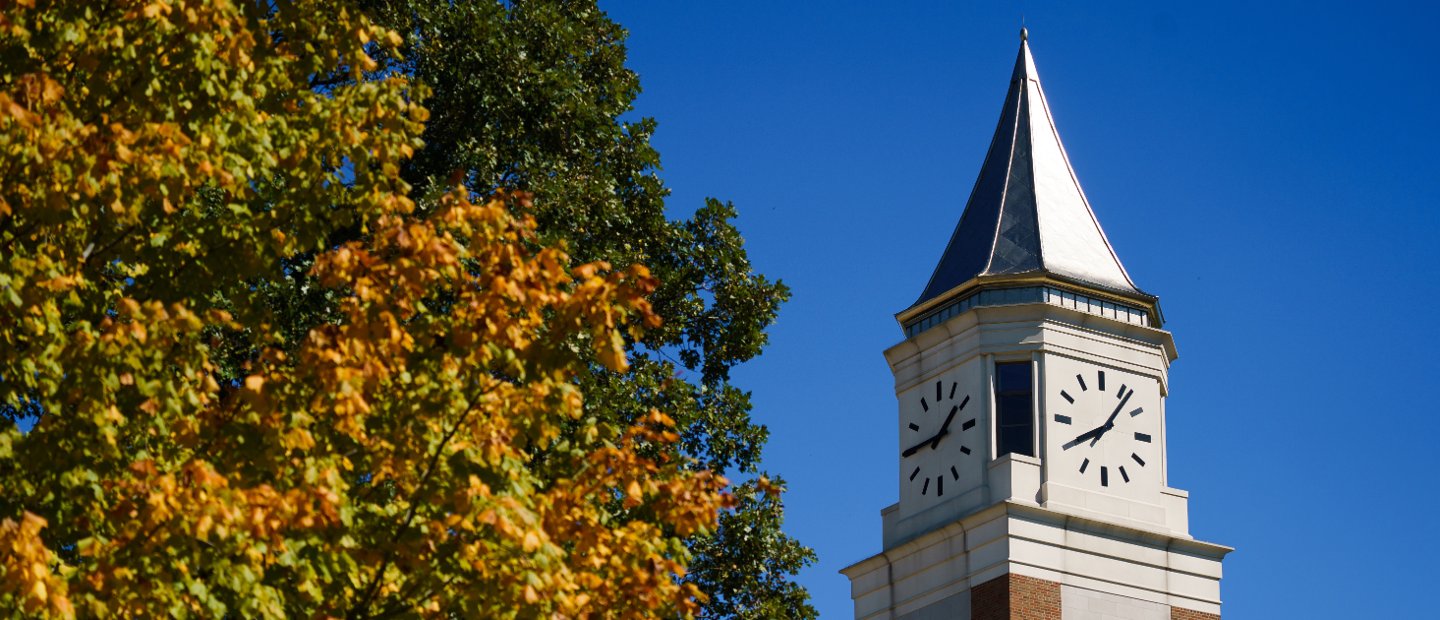 State of the University 2021
Welcome to the State of the University Address, an annual assessment of where we've been in the past year, and where we are headed.
How do we assess the past year amid a pandemic, a year when classes were taught remotely and in a hybrid method, hallmark events were not held in person, and many of the activities and face-to-face gatherings that build a sense of team and common purpose were held virtually?
In addressing the question – "What is the state of the university?" – we are led to the following four observations.
One: We are in a period of fundamental institutional transition.
Two: We need to develop shared priorities and communicate them more effectively and transparently.
Three: We must keep in mind that many universities like Oakland are confronting serious financial challenges, and we must work together to address these challenges.
Four: As a community, we must strive to be a model of civility.
For more detail on those observations, please watch the video below.
Transcript

>> Well, my deepest appreciation to each of you in the Oakland University community who have played a role in our comprehensive response to the pandemic and for making our university and our campus safe and healthy. As of Monday, more than 94 percent of our faculty and staff, and more than 92 percent of our on-campus students have been vaccinated and a few have received exemptions.

So, that impressive achievement has been made possible through your commitment to doing your part and reflects just some of what we can accomplish when all of us work together. We are just so appreciative of all of your incredible work over the past year. How do we assess the past year, amid a pandemic? A year when classes were taught remotely, and in a hybrid method, hallmark events were not held in person, and many of the activities and face-to-face gatherings that build a sense of team and common purpose had to be held virtually. In addressing the question, what is the state of the university? We're led to the following four observations. One, we are in a period of fundamental institutional transition.

Two, we need to develop a shared set of priorities and we need to communicate them more effectively and more transparently.

Three, we must keep in mind that many universities like Oakland are confronting serious financial challenges and we must work together to address these challenges.

Four, as a community, we must strive to be a model of civility. Our common purpose is to work together to fulfill the promise of education. That is the promise based on our belief that through our collective efforts, education has the transformative power to enlighten minds and to open hearts.

As we stand together at this critical time in our history, I think that it is a time when we all must think and act as leaders. Your leadership, our leadership will shape the future of Oakland University. You know, only the limits of our imagination can keep us from accomplishing all that we aspire to become.

So, let the healing begin. Let's move forward together as one community. Thank you for all of your hard work and for your commitment to Oakland University. Thank you very much.[APPLAUSE]