Friday, Nov 03, 2023
Medical student from OUWB co-creates pelvic pain journal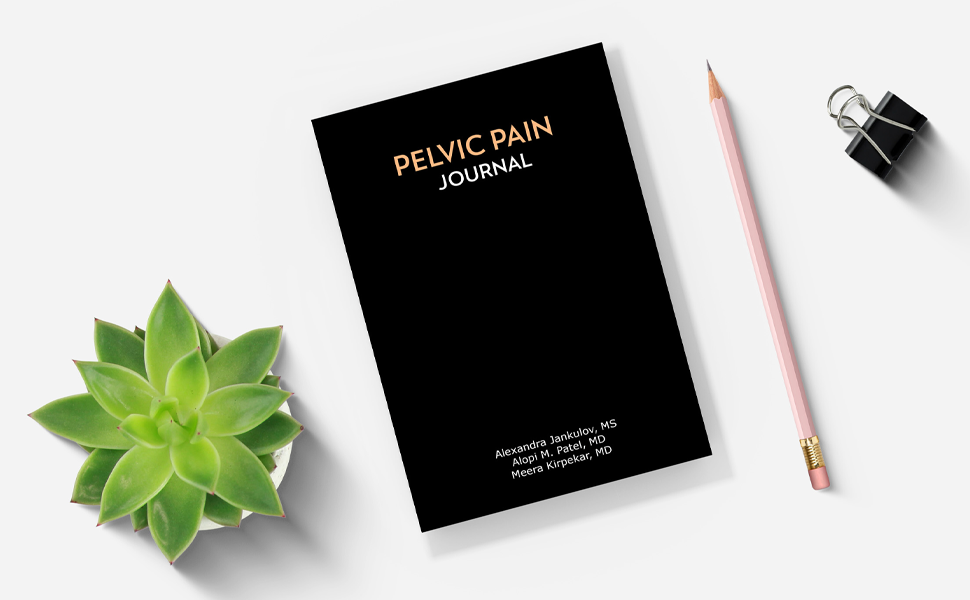 An OUWB medical student and two physicians have created a way for patients to track pelvic pain with hopes of creating more effective personalized treatment plans.
The "Pelvic Pain Journal" was created by M4 Alexandra Jankulov, Meera Kirpekar, M.D., attending physician, NYU Langone Health, and Alopi Patel, M.D., associate professor, Rutgers – Robert Wood Johnson Medical School.
Available for purchase on Amazon, the paperback journal allows for 60 days of tracking day-to-day activity, food consumption, and other lifestyle habits.
The idea is to gather as much data as possible to share with physicians so that they can create the best personalized treatment plan.
"If this book can support even one patient to identify their pain triggers, gain more peace of mind that they are doing everything to seek the best treatment plans they can, to learn more about how physical and mental wellbeing integrates into the pain response, I will feel immensely proud of the work we do," said Jankulov.
Benefits of pain journaling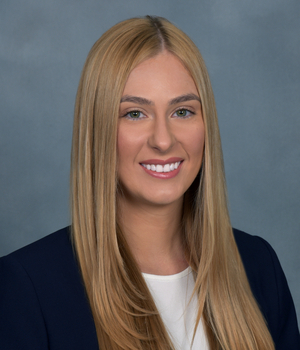 Jankulov
According to Patel, pelvic pain refers to discomfort or pain that is localized in the lower part of the abdomen and pelvis.
Both men and women can experience pelvic pain, although the causes and symptoms can vary. Pelvic pain can be caused by a wide range of factors, including gynecological, gastrointestinal, urological, and musculoskeletal conditions. Some common causes of pelvic pain include menstrual cramps, endometriosis, ovarian cysts, urinary tract infections, pelvic inflammatory disease (PID), and irritable bowel syndrome (IBS), and more.
Treatment of pelvic pain relies on multimodal and comprehensive approach including lifestyle changes such as implementing an anti-inflammatory diet, exercise, avoiding pain triggers, stress management, sleep hygiene, and more.
That's where the pelvic pain journal comes in.
Published last spring by Wellness Warrior Press, the book is 154 pages. Patients document various aspects of daily life, such as mood, pain and stress levels, hours of sleep, how much exercise, and more. There are also sections where users can write down details about their doctors and/or specialists as well as daily medications and supplements.  
"Benefits of pain journaling include ability to identify pain triggers, communicate with their physicians, evaluate efficacy of treatments, feel empowered, and track progress," said Patel.
'Genuinely lucky'
Jankulov said she's an "avid reader" of the American Society of Anesthesiologists Monitor newsletter, which is how she first was exposed to Kirpekar and Patel, who are based out of New York City.
She followed the two on social media and listened to their podcast.
"I was absolutely fascinated by their background and clinical interests because chronic pain management and women's health are two of my interests," said Jankulov.
Previously, Jankulov served as president of the OUWB Anesthesiology Interest Group and vice president of the American Medical Women's Association. The two organizations collaborated on an event to have Kirpekar and Patel serve as guest speakers.
She stayed in contact with the two physicians, and the trio decided to work together on the pelvic pain journal.
Patel called her "the perfect person to collaborate with to develop a much-needed patient-centric tool."
"Alexandra was passionate, organized, and diligent during her involvement in this project," said Patel. "She was clearly able to deliver on deadlines, identify pertinent medical information to incorporate into the journal and promote the journal for patient care."
Jankulov said working on the project "has been such a joy."
"I am genuinely lucky to be working with these incredible role models," she said.
For more information, contact Andrew Dietderich, marketing writer, OUWB, at adietderich@oakland.edu.
To request an interview, visit the OUWB Communications & Marketing webpage.
This work is licensed under a Creative Commons Attribution-NonCommercial 4.0 International License.