The 2015-20 OUWB Strategic Plan was developed in 2015 and approved by the Oakland University Board of Trustees in December, 2015. Strategic Planning at OUWB is an ongoing and iterative process, engaging stakeholders across the School, focusing on the areas of Medical Student, Faculty, Community Engagement, and Administration.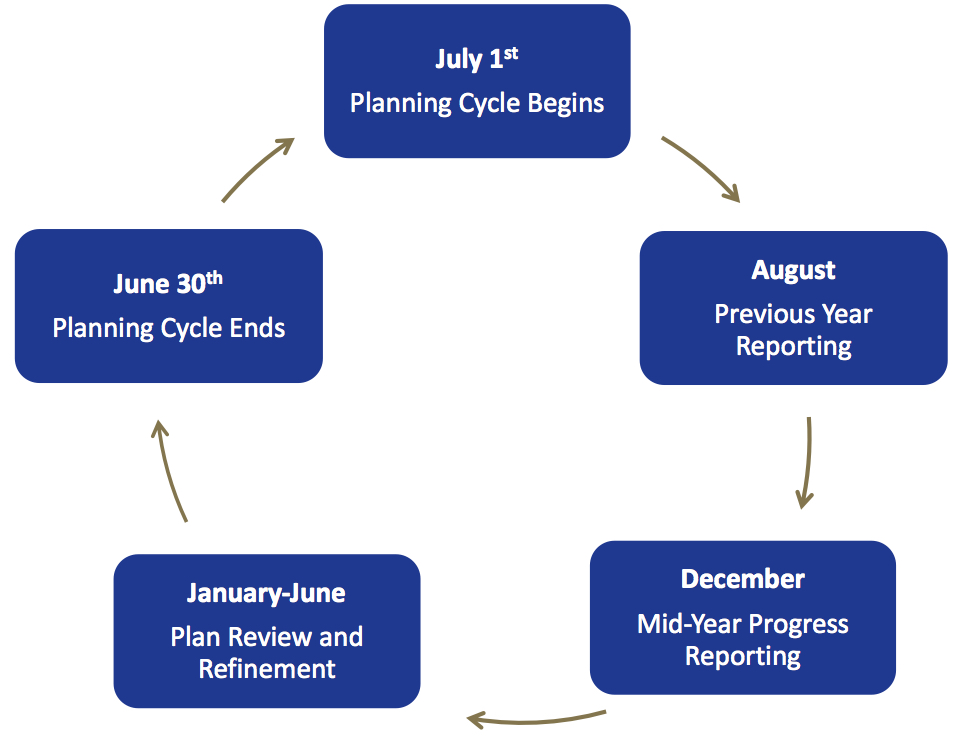 July 1 - Planning Cycle Begins; August - Previous Year Reporting; December - Mid-Year Progress Reporting; January-June - Plan Review and Refinement; June 30 - Planning Cycle Ends
Oversight Committee
Doug Gould, Ph.D.
Gregory Nowinski, M.D.
Misa Mi, Ph.D., MLIS
Paul Misch, M.D.
Donna Hoban, M.D.
Barbara Joyce, Ph.D.
Stephen Loftus, Ph.D.
Duane Mezwa, M.D.
Sandor Shoichet, M.D.
Robert McAuley, Ph.D. 
(Ex Officio)
Feedback
To provide feedback, please contact Erin Shirey, Senior Planning Analyst, at erinshirey@oakland.edu.