Thursday, Jun 02, 2022
New student organization at OUWB has all the right moves, focuses on dance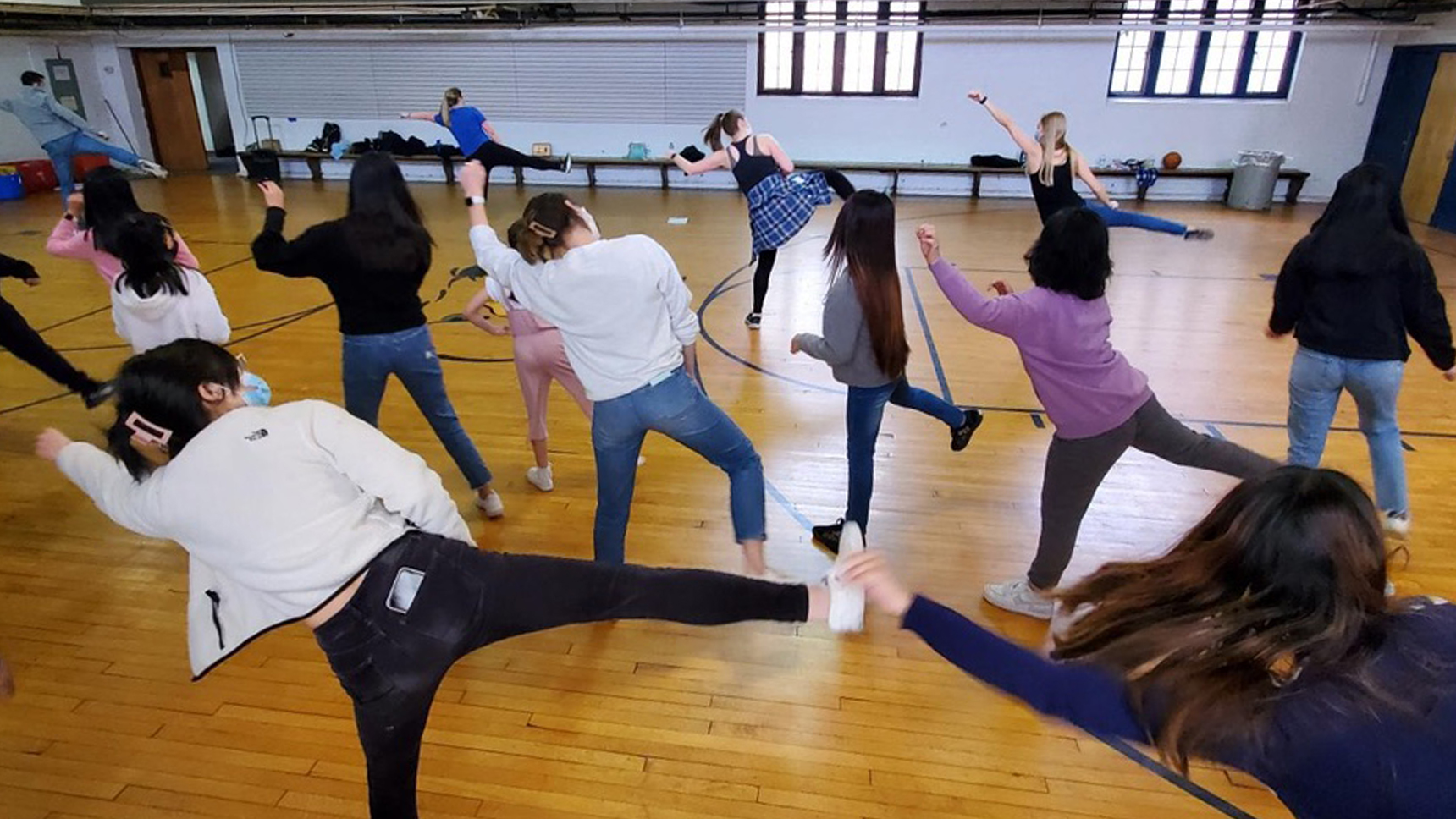 In April, EDM hosted "Mentoring Through Dance at La Casa Amiga." Held at All Saints' Episcopal Church in Pontiac, the group taught kids and teens about various dances and the importance of exercise.
A new student organization at OUWB aims to help medical school students regularly put on their dancing shoes and strut their stuff.
EviDance-based Medicine (EDM) is the name of the group designed to "foster creative expression and the building of community through dance."
The name is a play on OUWB's approach to holistic physician development that is grounded in evidence-based medical science.
Already, EDM has nearly 30 members and held events, including a session in the community designed to help kids and teens understand the health benefits of dance.
Expect more of those types of events in the future, says EDM Founder Dana Rector, a rising M3 who did ballroom dancing as an undergraduate and during a gap year.
The overall goal, she says, is simply to have fun.
"COVID helped emphasize how much I got out of dance and the dance community," she says. "It was a don't-realize-what-you-got-until-it's-gone-type situation."
"I wanted to form a new dance community at OUWB where it would be built around med students, for med students, by med students," adds Rector.
Rector led efforts to launch the organization as an official OUWB student organization. The constitution for the student organization was adopted on Nov. 28, 2021.
COVID surges in late 2021 and early 2022 delayed the group kick-off, but it was eventually held in late March.
That's when a session on merengue was led by Claudio Cortes, DVM, Ph.D., assistant professor, Department of Foundational Medical Studies. Cortes also serves as faculty adviser for EDM.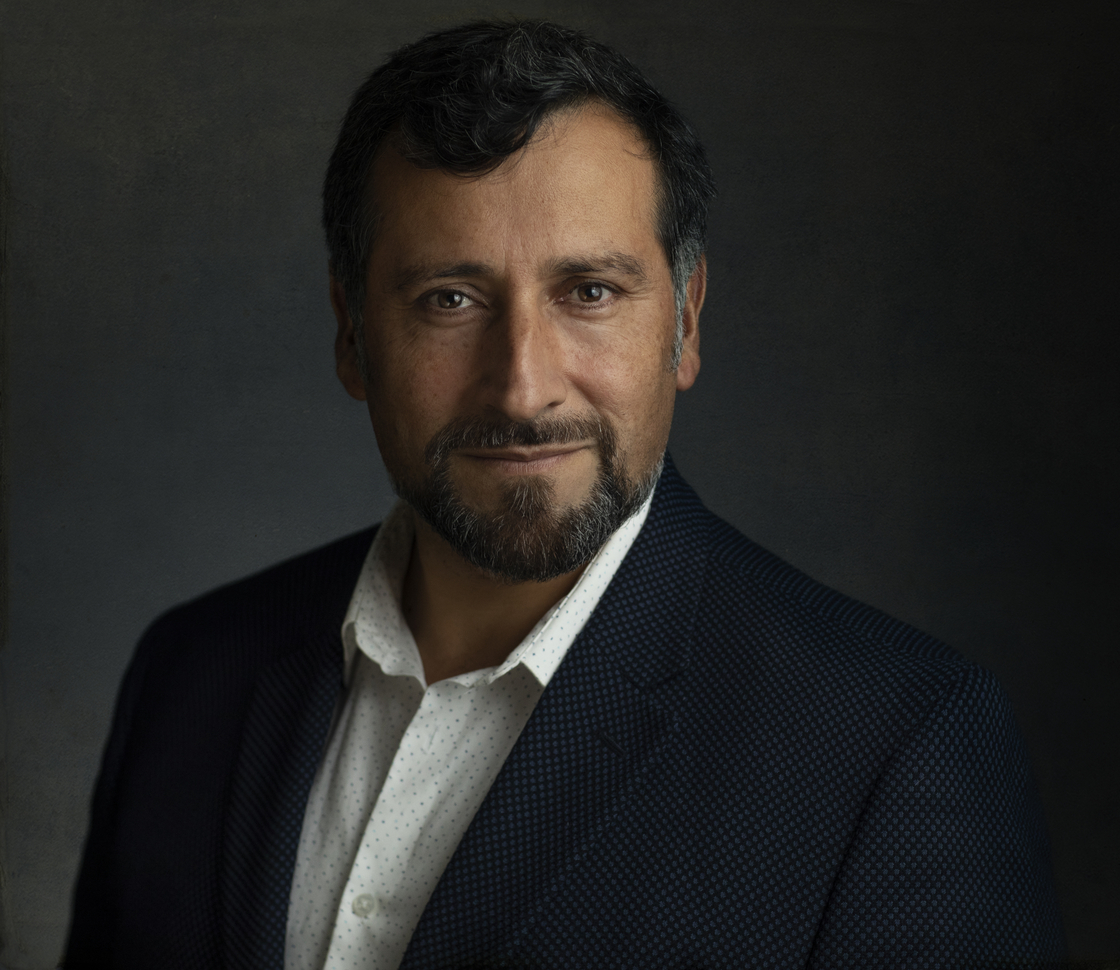 Cortes
"We had a great time (at the first session)," says Cortes. "For me, it was just beautiful to see medical students really having a wonderful time…just laughing and enjoying it. That's what the idea of dance is all about."
EDM also reflects a trend to incorporate more facets of the arts and humanities into a medical student's education.
In 2021, a group of professors from OUWB and Oakland University published a paper called "Integration of Arts and Humanities in Medical Education: a Narrative Review." The paper was published in the American Association for Cancer Education's Journal for Cancer Education.
The narrative review examined literature from about three dozen medical schools that showed educators are implementing didactic and experiential instructional approaches to embedding the arts, humanities, and social sciences into the medical school classroom.
According to the Association of American Medical Colleges (AAMC), "a growing evidence base suggests that learning experiences that integrate arts and humanities within curricula may lead to a variety of important learning outcomes."
"These include skills-based outcomes such as honing observation and interpretation skills, relations outcomes such as empathy, communication, and teamwork, and transformational outcomes at the level of professional identity formation and advocacy."
Another OUWB student organization — DocAppella and Spinal Chords — has been around since the mid-2010s. The group sings songs at various events, such as commencement and at Beaumont Hospital around the holidays.
Further, the school recently has hosted talent and art shows.
Cortes says dance is especially beneficial.
"Doing exercise is important, but everybody knows how to run," he says. "It's been shown that when you are dancing and learn a step, and then another step…it has a positive impact on neuroplasticity, and that causes a sense of satisfaction."
In addition to giving medical students a break from studying, the group already has contributed to OUWB's general community outreach.
In April, EDM hosted "Mentoring Through Dance at La Casa Amiga." Held at All Saints' Episcopal Church in Pontiac, the group taught kids and teens about various dances and the importance of exercise.
Cortes says he expects EDM also will be part of the OUWB-Hispanic Newcomer Outreach (HNO) Summer Anatomy Program. Specifically, he says, it will help students learning about mental health.
Going forward, EDM already has a new board in place for next year. Rector says she hopes the group will hold dance lessons — or even hang out and watch dance-themed movies like "Footloose" or "Dirty Dancing" — twice a month during the school year. She sees EDM also getting involved in other volunteer capacities, too.  
However it turns out, she says, the goal of the organization to have fun will always be top of mind.
"There's just so many different ways that we can grow this group…it's really exciting," she says. "Especially since the new board members also are really passionate about it."
For more information, contact Andrew Dietderich, marketing writer, OUWB, at adietderich@oakland.edu. 
To request an interview, visit the OUWB Communications & Marketing webpage.
NOTICE: Except where otherwise noted, all articles are published under a Creative Commons Attribution 3.0 license. You are free to copy, distribute, adapt, transmit, or make commercial use of this work as long as you attribute Oakland University William Beaumont School of Medicine as the original creator and include a link to this article.