Tuesday, Mar 16, 2021
OUWB inaugural art show reveals the artistic talents of medical students, faculty, and staff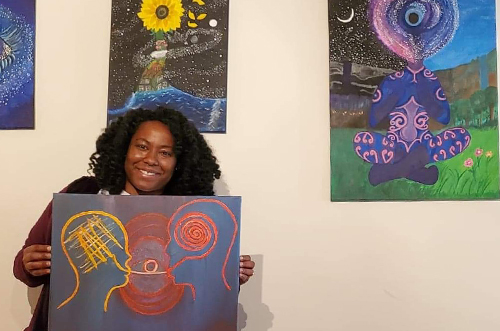 OUWB M3 Monique Waltman shows off some of her artwork that was featured in the school's inaugural art show.
Twenty people from the Oakland University William Beaumont School of Medicine community recently participated in the medical school's first art show.
The OUWB Virtual Art Exhibit went live March 1. The interactive presentation can be found at https://tinyurl.com/OUWBArt21.
Misa Mi, Ph.D., professor, Department of Foundational Medical Studies, planned the event along with medical students Donna Kayal, M1, Adam Wahl, M2, Alecca Como, M1, and Luu Pham, M2.
Wahl said it's all about giving the OUWB community a chance to showcase their artistic talents.
"It's wonderful to see our emotions and thoughts expressed through artwork and in a way that has really nothing to do with medicine," said Wahl. "It really has to do with experiencing the world, in whatever way that may be."
Kayal expressed similar feelings.
"It just really shows the human side of us," she said.
"We're not just about medicine and physicians and running around in the hospitals and clinics. There is this other aspect to everyone that they use as an outlet and I think it's important for people to recognize that as well."
'Humanistic view of medicine'
Like the virtual talent show held just a few weeks prior, the virtual art show is connected to Oakland University's Learning Community for Integrating Arts and Humanities to Health Professions Education, established through the OU Center for Excellence in Teaching and Learning in late 2019.
The OU Learning Community is a forum for faculty, staff, and students to explore, learn, discuss, and investigate how the integration of arts and humanities impacts health profession students. OUWB medical students were invited to join the OU Learning Community in the fall of 2020 and the talent show is the first event organized by students in the group since the start of the COVID-19 pandemic.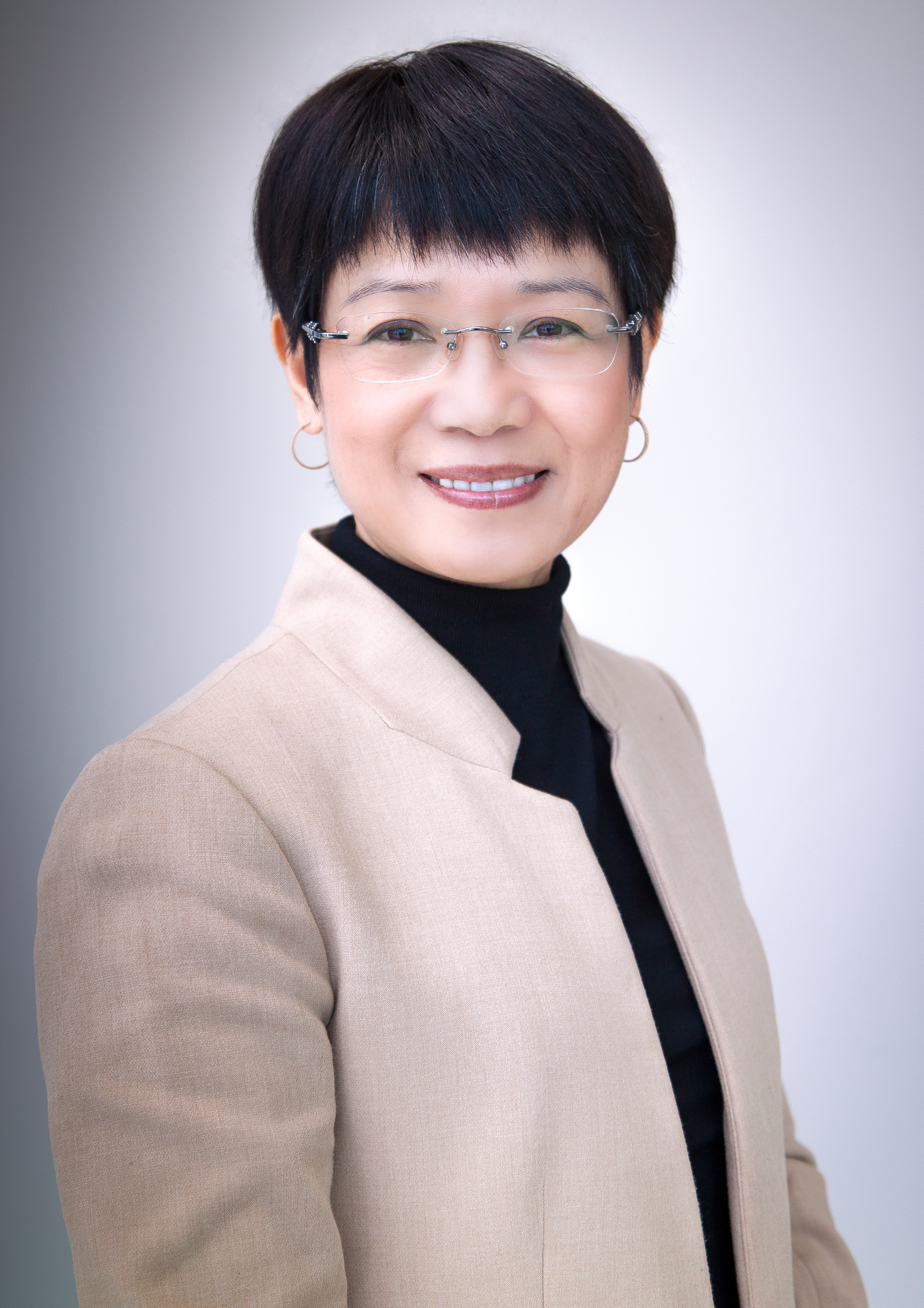 Mi
Mi noted there is ​an increasing research interest in investigating the impact of arts on students observational and perception skills, and improving and sustaining students' empathy as they progress in their medical education and develop their professional identity.
Similarly, she said, there is a growing effort to incorporate fine art education into medical training, primarily to enhance observational or visual perception skills and empathy.
"The virtual art show not only served as an outlet for students to showcase their artistic talent, and helped them stay socially engaged and connected during the pandemic, it also helped create a virtual environment that exposes students to arts, incites feelings of healing, comfort, togetherness, or instills a sense of humanistic view of medicine," said Mi.
 'Fascinating to see scientific minds play in the arts'
The planning team worked together to bring the show to life. Wahl said the hope was to make it feel like an interactive, in-person experience. Additionally, Wahl said he was blown away by the number of submissions received.
The team used Google Slides to create a virtual room that allows visitors to roam. Options include the ability to click on images to view in larger scale or click on informational boxes to read about the purpose or inspiration behind each artist's work.
"We wanted something more than a YouTube video of people doing artwork," said Wahl.
Kayal said she hopes visitors to the virtual art show take away feelings that they might get at any kind of art exhibition or museum.
"Going into a museum just sort of gives a sense of calmness and being able to be in your own space and look at the art to find inspiration and just appreciate the work people put into (the art)," she said.
Concurrently, Wahl said he hopes those who submitted artwork for the first show get just as much out of the experience.
"One of the biggest reasons we set this up was for medical students and faculty members to have an opportunity to express themselves," he said. "What I would expect from anyone watching is to not only think of someone as a medical student or faculty member, but appreciate who they are and the beauty of each person."
Third-year medical student Monique Waltman has six pieces of art in the exhibition.
"I was excited to submit some of my artwork to the event because I've discovered how much art therapy can heal," she said. "Appreciating the arts is a way someone can tap into a different part of themselves and reflect on the ideas, thoughts, and feelings each piece of art evokes."
"The art (exhibit) showed just how creative and talented we are in addition to our commitment to medicine," added Waltman. "The arts have always been a coveted facet of culture and it's fascinating to see scientific minds play in the arts." 
Waltman said she believes the art show should be an annual event "to remind students of medicine that art and the appreciation is an integral role in people's lives."
Kayal said the planning team is already thinking about next year's version of the show.
"A lot of people were like 'I can't wait for next year,'" she said. "That shows us that a lot of people are really inspired and interested."
For more information, contact Andrew Dietderich, marketing writer, OUWB, at adietderich@oakland.edu. 
To request an interview, visit the OUWB Communications & Marketing webpage.
NOTICE: Except where otherwise noted, all articles are published under a Creative Commons Attribution 3.0 license. You are free to copy, distribute, adapt, transmit, or make commercial use of this work as long as you attribute Oakland University William Beaumont School of Medicine as the original creator and include a link to this article.