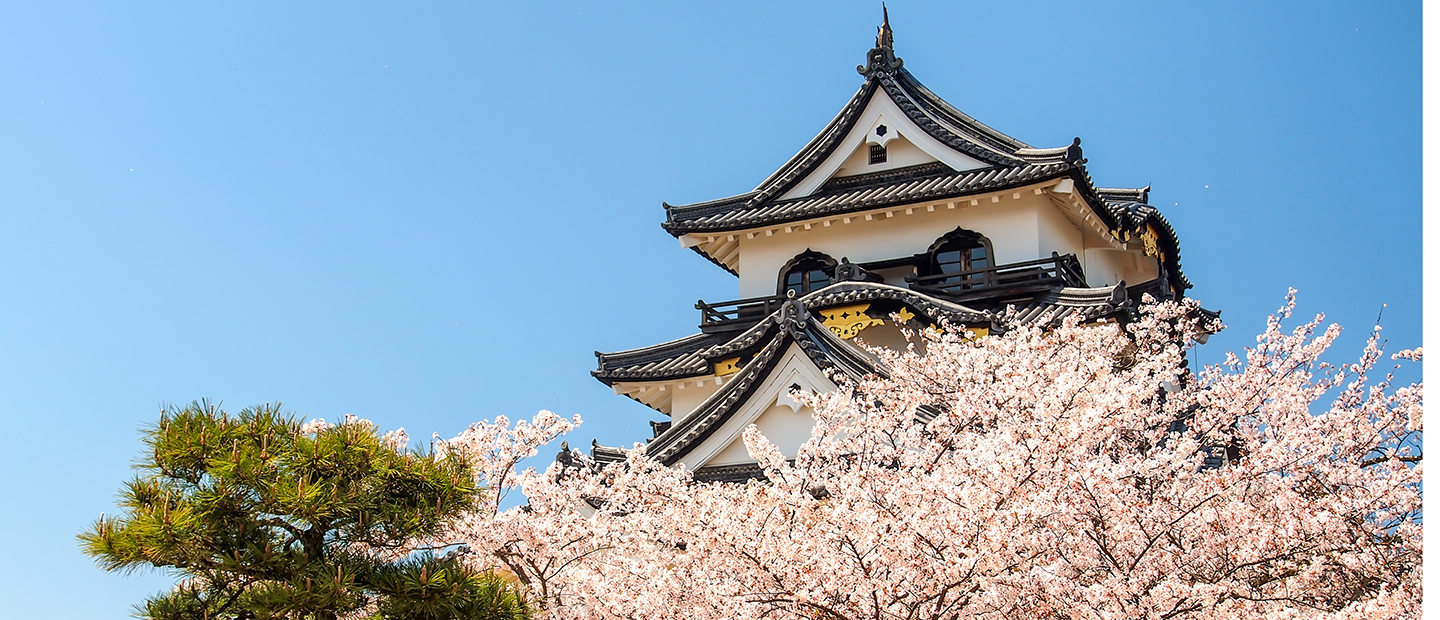 Business Communications in Japan
During Oakland University 's five-week faculty-led program, experience the culture and business communications of Japan firsthand. See how organizations operating in traditional and modern spaces communicate in business in a fast-paced and changing environment. While visiting industries such as technology, agriculture and tourism, you will communicate and exchange ideas with Japanese business professionals.
Course: COM 3401: Business Communications in Japan (4 credits) 
Program Dates: May TBD 2024 (five weeks)
Application Deadline: March 1 (Apply by February 1 for best consideration for scholarships)
For more information contact:
Michele Plattenberger, Special Lecturer, Japanese
plattenb@oakand.edu
Program Overview
Students will fly independently to Tokyo and travel from there on the bullet train to Hikone, home to feudal castles, and located on the eastern shore of the huge and beautiful Lake Biwa. In Hikone, students will study at the Japan Center for Michigan Universities. Orientation and cultural visits will cover a range of topics and introduce the group to the school, Hikone, the Japanese language and developing professional presentations. Visits to the grocery store, restaurants and bus and train stations will focus on familiarizing students with the city and getting around like a local.
Students will learn about cultural norms for introductions, entertaining/engaging with the Japanese, including a Biwa-focused restaurant dinner event with professionals.
Weekly site visits with companies in the Shiga Prefecture will include practical business interaction and discussions, such as import/export topics, program development and timing constraints, working in a global environment where working professional will deliver a presentation. Students will have the opportunity for professional interactions and communications.
Industries planned for site visits include the areas of automotive/heavyduty vehicles, medical, sake brewery, and traditional Japanese arts like pottery, tea ceremony and wagashi making.
In Hikone, students will stay a weekend with a Japanese host to experience family life in Japan first-hand.
Following the program, students will fly back together from Tokyo.
Academics
Requirements: No minimum GPA is required. No prior knowledge of Japanese is necessary.
Course: COM 3401: Business Communications in Japan (4 credits)
Students will attend class in-person with OU faculty for five weeks in Japan. The course is conducted in English.
Students who are studying business, engineering, finance and disciplines in the College of Arts and Sciences can benefit from the course.
Students will have a chance to communicate and exchange ideas with Japanese business professionals while enhancing understanding of other cultures and cultural diversity.
Housing and Food
Students will stay in the JCMU Residence Hall throughout the program, with double occupancy. Each room has a private bedroom, plenty of closet/storage space, a shared kitchen and a shared bathroom. Kitchenware comes standard in each room, as does bedding. The kitchen is equipped with a stove, sink, cupboards, mini-fridge, rice cooker, microwave and toaster oven.
For one weekend while in Japan, students will stay with a Japanese host family and experience family life.
The JCMU campus features an onsite restaurant. Students can also purchase lunches and dinners independently at the many restaurants, cafes and tea houses throughout the region with local variety that includes sushi, udon, ramen, yakitori, dessert and more. Preparing meals in the residence hall is an economical and cultural option for dining.
Cost
Program Fee: $TBD
The program fee will be charged on your eBill.
The fee includes: tuition, housing and some meals, ground transportation and all excursions while in Japan, as well as health insurance.
Additional Costs: $TBD
You will need additional funds for these expenses not covered by program fee. Amounts are estimated.
Meals: $TBD
Incidental personal expenses: $TBD
Passport (if you don't have one): $175
---
Scholarships and Financial Aid: You are able to use financial aid to cover your full cost of attendance to this program (tuition, program fee and additional costs). Scholarships are also available through your study abroad application.