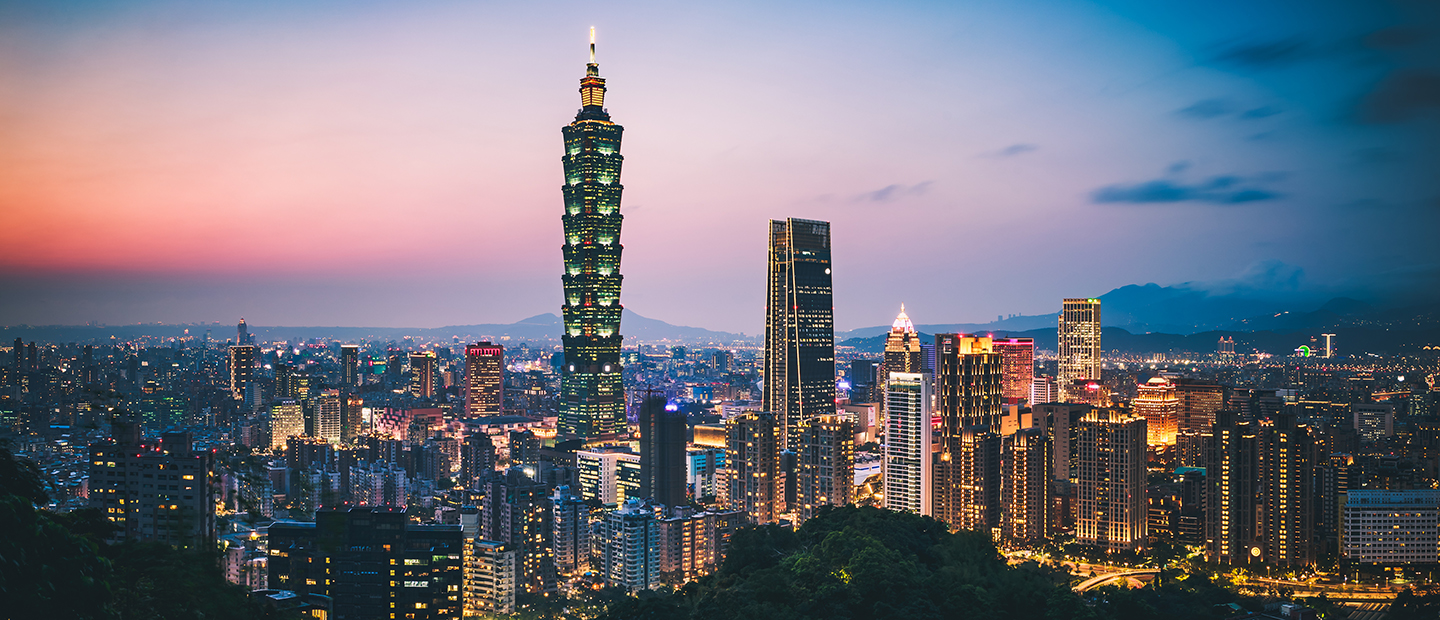 Biomedical Sciences in Taiwan
Oakland University's two-week faculty-led program in Taichung and Taipei, Taiwan. This program is specifically designed for students who plan to go to medical school or who want to work in the biomedical field. Based at Chung Shan Medical University, students will experience the rhythms of a busy teaching and research hospital. Taiwan is a global center of biomedical engineering and research, and students will get hands-on practice using state-of-the-art medical devices and tools and hear directly from doctors and industry leaders about how a high-tech, early adoption culture influences healthcare delivery and patient outcomes.
Course: BIO 4940/5940: Pre-Medical Study Abroad (4 credits). This course is open to both undergraduate and graduate students.
Program Dates: May 13-26, 2024
Application Deadline: February 1
For more information contact:
Dr. Zijuan Liu, Associate Professor, Biology
liu2345@oakland.edu
Program Overview
Students will fly together to Taipei and then travel to the city of Taichung in central Taiwan, the home of Chung Shan Medical University. There, students will have lessons on Taiwanese healthcare policy and practice and learn how cutting-edge equipment in nuclear medicine, computed tomography, sonography and radiotherapy is used in diagnosis and treatment. Get to know the Da Vinci Surgical System, a platform for robotic-assisted surgery that allows surgeons to perform complex minimally invasive procedures with precision and accuracy.
Taichung, known globally for its semiconductor industry, has given rise to many leading biomedical corporations. Tentatively, students will visit the Bionime Corporation, which develops blood glucose monitors and other products used in the treatment of diabetes and other conditions, and the EMO Biomedicine Corporation, which manufactures cell therapy products.
Lessons and field experiences relating to Taiwanese culture, bioethics and Eastern religions will explore the roll of healthcare and medicine in Taiwanese society. Students will experience the major cultural sites of Taichung and Taipei, including the Fort Santo Doming, the Sun Yat-Sen Memorial Hall, and the Sun Moon Lake and Formosan Aboriginal Cultural Village.
Academics
Requirements: A minimum GPA of 3.0 is required. Students who don't meet the GPA requirement may still be eligible and should speak with OU's International Education Office prior to applying. Students should have a background in biology and/or the health sciences.
Course: BIO 4940/5940: Pre-Medical Study Abroad (4 credits). This course is open to both undergraduate and graduate students.
Students are especially encouraged to take this course if they plan to apply for admission to medical school.
Housing and Food
Students will live in comfortable double rooms on the campus of Chung Shan Medical University in Taichung and in a hotel in Taipei.
Most lunches and some dinners are included in the program price. The neighborhood of the university has many affordable options, including noodle and dumpling shops, Chinese and western-style restaurants, and a popular night market.
Local specialties in Taichung include sun cakes, spicy hotpot and oyster congee.
Cost
Tuition: 4 Credits
You will be charged for these credits on your eBill at your normal rate of tuition.
Program Costs: $5,000
To be paid to OU on our MarketPlace payment system and includes: airfare, housing and some meals, ground transportation and all excursions while in Taiwan, as well as health insurance.
Additional Costs: $575
You will need additional funds for these expenses not covered by the program fee. Amounts are estimated.
Incidental personal expenses: $200
Meals: $200
Passport (if you don't have one): $175
---
Scholarships and Financial Aid: You are able to use financial aid to cover your full cost of attendance to this program (tuition, program fee and additional costs). Scholarships are also available through your study abroad application.