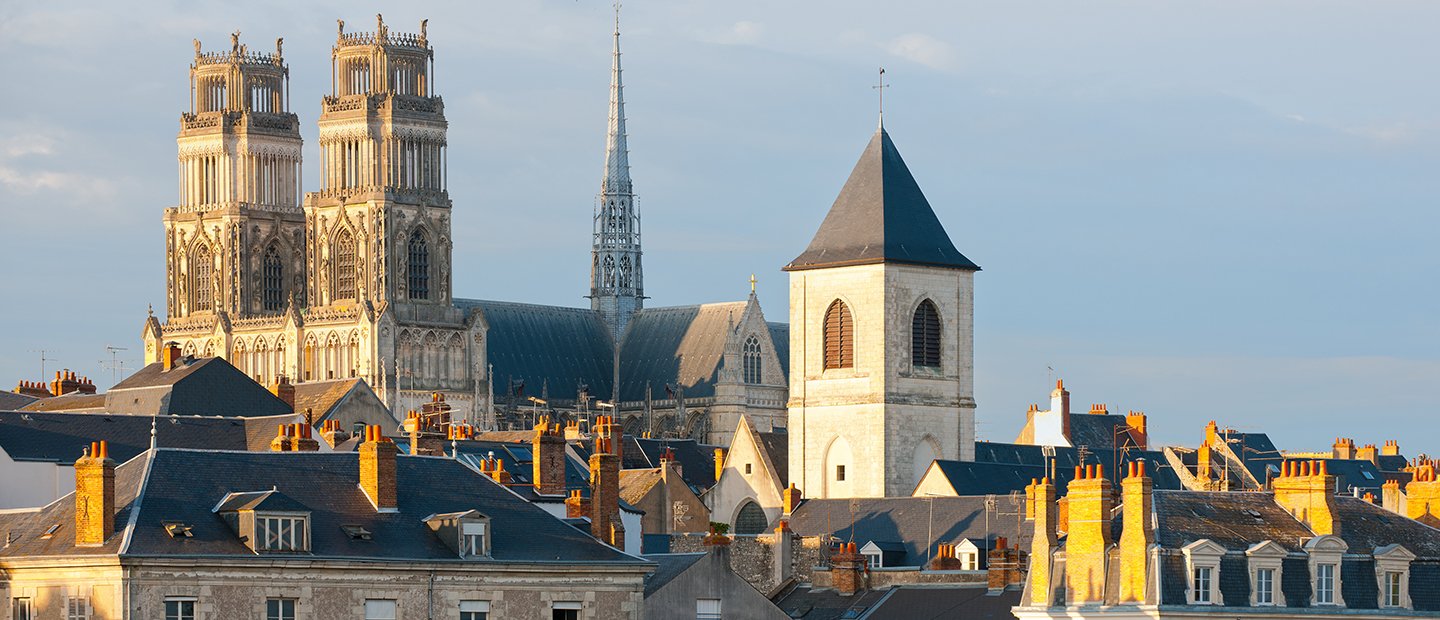 University of Orléans, France
Oakland University's semester and academic year exchange program at the University of Orléans in France. The University of Orléans is a public university situated in the heart of the Loire Valley, designated a UNESCO World Heritage Site. With Paris just one hour away by train, the famous châteaux of the Loire within easy reach, and the largest forest in France to the north, the University of Orléans lies in close proximity to culture and nature. The University is an important center of learning and includes historic figures (Molière, Jean Calvin and Charles Perrault) among its students. 
View Conor's Study Abroad Video and Malaena's Study Abroad Video featuring highlights from Orléans.
Course: 16 credits. Instruction in French is available at all levels. 
Program Dates: Fall semester, September - December,  winter semester, January - May.
Application Deadline: March 1 for fall semester or academic year,  October 1 for winter semester.
For more information contact:
Jennifer Law-Sullivan, Associate Professor, French
law@oakland.edu
(248) 370-2080
Program Overview
Exchange students at the University of Orleans (UdO) spend a semester or a full academic year studying language intensively in the French Institute, a tight-knit international community at the heart of a large university campus. Founded in the fourteenth century, UdO is among Europe's oldest universities. Today it is home to 20,000 students and is a supportive and welcoming environment for students to improve their French.
Orléans is a small city of 100,000 people in the center of the Loire Valley, a UNESCO World Heritage Site celebrated for its historic towns, grands châteaux, and wine culture in an area of stunning natural beauty. An old port city on the banks of the Loire River, Orléans today offers music festivals, a multitude of cultural sites and museums, and many universities. Located less than two hours from Paris on public transportation, life in Orléans is slower-paced and more neighborly than in the French capital.
Students on exchange at UdO integrate into the daily rhythms of a traditional French city, going on regular excursions with local conversation partners, enjoying the cafés and student bars close to campus, and spending time on the weekends with host families.
Academics
Requirements: A minimum GPA of 3.0 is required. Students who don't meet the GPA requirement may still be eligible and should speak with OU's International Education Office prior to applying. While no French background is required and courses are offered at all levels, most participants have completed at least one year of French at OU prior to studying abroad.
Application: In addition to completing an OU study abroad application on Horizons, students must apply for admission to Orléans. Instructions for applying and a link to the application portal are here. Oakland University will nominate students to Orléans when their study abroad applications have been accepted.
Students earn 16 credits per term of French classes. Courses are available at all levels of French. Students in the lower and intermediate levels will complete OU's standard French sequence, while more advanced students earn upper-level credit in French culture and civilization, literature, translation, and grammar and phonetics. The academic calendar at UdO closely matches OU's, and students may go abroad for either the fall or winter semester, or both.
Students with a high level of French may take classes in other departments. No undergraduate courses are taught in English.
UdO's French Institute provides students with dedicated cultural assistance and opportunities to make connections with local French students. Numerous organized activities bring French and international students together, and students form lifelong bonds with their professors and classmates.
At the end of the semester, students receive a French transcript with grades on a scale of 0 (failing) to 20 (excellent). OU converts these grades to American letter grades, which go on students' OU transcripts.
Housing and Food
Students who wish to stay in student dorms register for rooms through the CROUS, a public service agency that manages student accommodation in the Loire region. Furnished studio rooms and shared apartments are available in a number of student residences throughout town. All buildings have high-speed wifi and shared cooking and laundry facilities.
Short-term, weekend stays with host families are offered by the French Institute throughout the semester, an excellent opportunity to experience life with a local family, homecooked meals, and full language immersion. Students who are interested in staying with a host family for the entire semester also have that option.
Le Bouillon, UdO's student canteen, offers convenient meals on campus. The Loire region is a center of French gastronomy, from cheap bistros to Michelin-starred restaurants. Local specialties include salmon in beurre blanc sauce, tarte tatin, and a bewildering variety of goat cheeses.
Cost
Tuition: 16 Credits
You will be charged for these credits on your eBill at your normal rate of tuition.
Additional costs: $6,930
You will need additional funds for these expenses not covered by program fee. Amounts are estimated.
Airfare: $1,400
Housing: $1,800
Meals: $1,600
Local transportation: $200
Incidental personal expenses: $1,500
Passport (if you don't have one): $175
Visa: $55
Books and Supplies: $200
---
Scholarships and Financial Aid: You are able to use financial aid to cover your full cost of attendance to this program (tuition, program fee and additional costs). Scholarships are also available through your study abroad application.