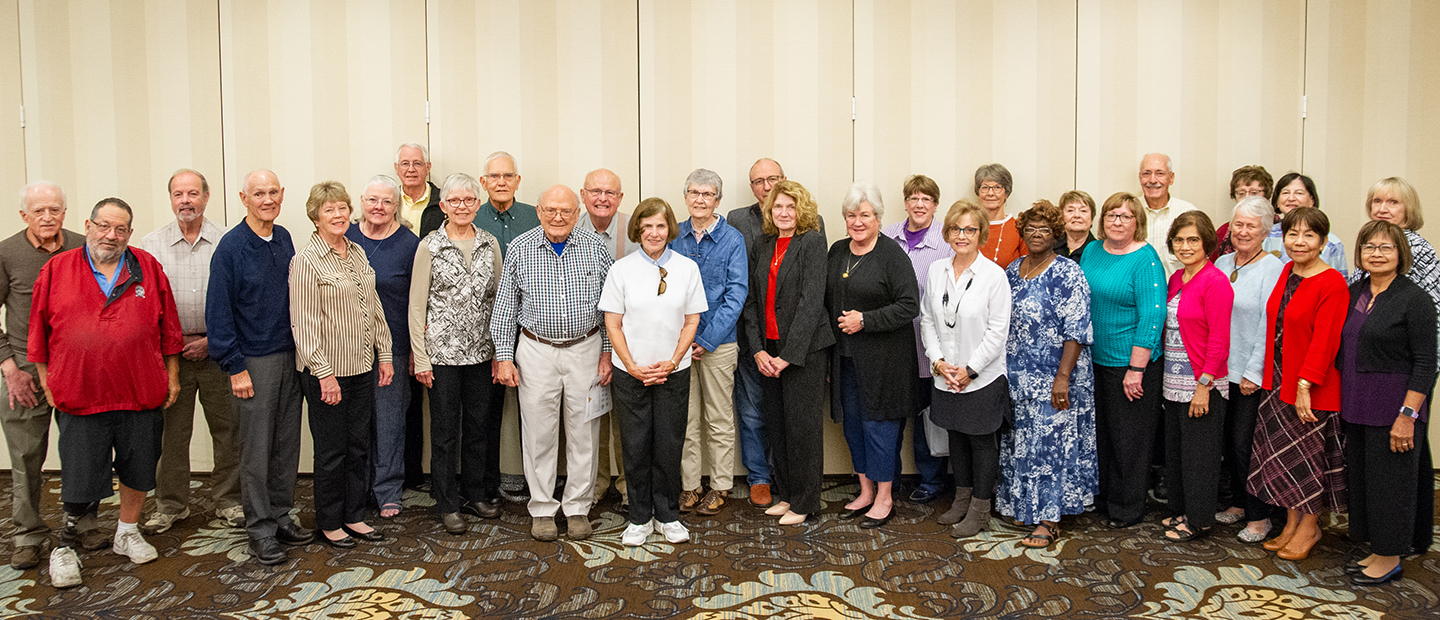 As a retiree, you are a valued member of the Oakland University community.

The Pioneer Club was established with the purpose of helping you maintain a high level of engagement with OU during your retirement. We provide social and educational opportunities throughout the year for all retired faculty and staff and their spouses, partners, widows and widowers.

Join us to reconnect with former colleagues, participate in activities you enjoy and further deepen your relationship with OU.

Newsletters
Members of the Pioneer Club receive eNewsletters containing OU news, events and other items of interest. The most recent newsletter can be viewed here. If you would like to receive these communications, please contact oupioneerclub@oakland.edu.
Events
A wide variety of social and educational activities are planned throughout the year for Pioneer Club members. Click here to view a list of upcoming events.


Visit our Flickr account to see photos from past Pioneer Club events.
Planning Committee
The Pioneer Club Planning Committee organizes events and activities specifically tailored for Pioneer Club members.

If you have an idea for a future Pioneer Club event or if you are interested in joining the planning committee, we want to hear from you! Please contact us at oupioneerclub@oakland.edu or call (248) 364-6135.

Planning Committee Chairs
Bob Gaylor
Art Griggs

Planning Committee Members
Jane Bentham
Sue Helderop*
Mary Issacs
Kathleen Moore
Rhonda Saunders
Laura Schartman
Richard Stamps

*OU Staff Liaison