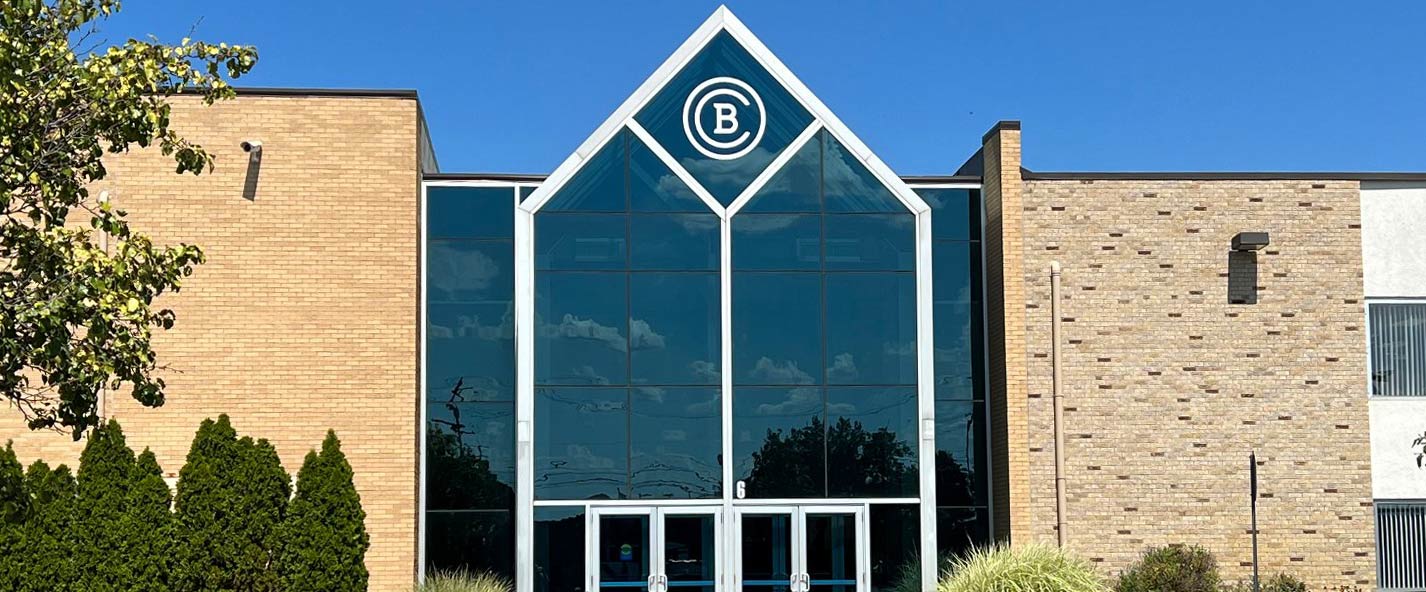 Oakland University West Campus
Oakland University's new West Campus (OWC) is located at 1500 University Drive, just two miles west of the main campus. The building is a shared space with Baker College, and will house the Oakland University School of Music, Theatre and Dance in the upcoming academic year.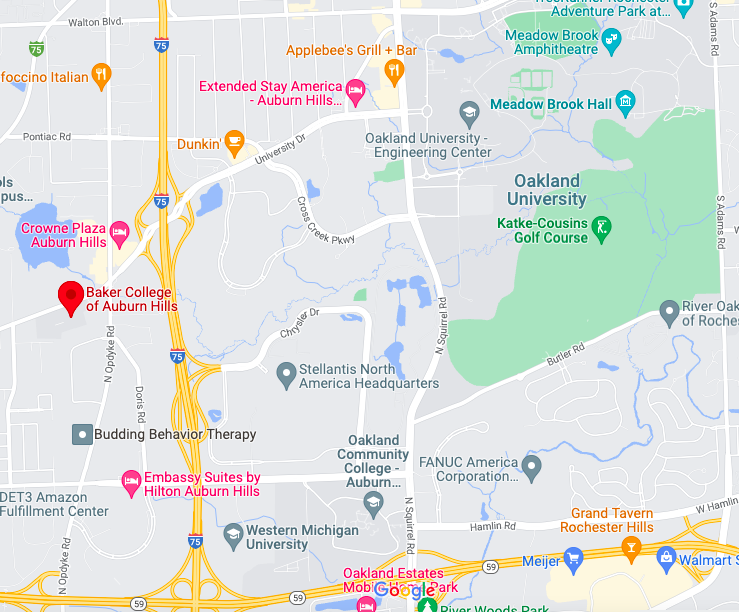 Courses Information
We are sharing space with Baker College. The courses currently scheduled for this OWC are: all music classes except classes typically scheduled for Varner 110 which is open for classes/ensembles. Some music history, world music and jazz are scheduled in Hill House. Theater classes are also at OWC except those scheduled on campus (Vandenberg, etc). BE SURE to check SAIL for your room location.
Faculty Offices
The faculty will have offices at OWD to have office hours with students onsite. These are shared office spaces, so be sure to contact your instructor for an appointment or connect at class. Rooms have labels onsite with OU labels to help identify rooms we are using.
Transportation
The transportation options are private car or public transportation through SMART FLEX. Download the app to schedule a ride. https://www.smartbus.org/Services/Flex-Service. 
Students who do not own a car or have no access to a car on campus may pick up free SMART FLEX passes at 3000 Wilson Hall during normal business hours. Passes will be available on Wednesday 8/31/22 after 5 p.m. We will have extended hours until 7 p.m. on Wednesday, Thursday and Friday. The Provost's Office will open at 7 on Thursday and Friday as well. Please do so as soon as possible so that you don't miss your first day of classes.
The pickup location on OU Main Campus is at the bus stop in the circle driveway in front of Kresge Library. 
If there are concerns about transportation, please contact the Provost's Office at banesber@oakland.edu.
FAQS about SMART Flex:
Can I book rides without a smartphone?
Yes. Call (734) 212-8429.
Why am I being asked to walk to my pickup spot?
SMART Flex may pair riders heading in the same direction, meaning passengers might be getting picked up and dropped off throughout your ride. In order to keep things moving as quickly and efficiently as possible, they may ask you to meet them at a nearby corner instead of right outside the address you entered. That way, the driver doesn't have to make any detours that could slow things down.
How do I know where to meet my driver?
After you book a ride, the app will display your pickup spot — SMART Flex will either give you an address or business name of your pickup spot to help you find it. Either way, there will always be a dotted line to show you how to get there!
Can I bring someone along with me?
You can bring up to two additional passengers. Each additional passenger costs $2 each.
Can I book a ride in advance?
SMART Flex works on demand, so they don't take advance bookings. Book your ride shortly before you're ready to leave, average wait times range between 5-30 minutes. You can book a ride up to an hour in advance. Using the app is the best way to book your ride. Set a reminder to reserve your ride back to campus between classes.
What happens if I cancel my ride?
If you cancel a ride within one minute after booking, SMART Flex will waive the cost of the cancellation. Otherwise, they will charge you $1. If the driver cannot locate you after the 2-minute waiting period, you'll be charged a no-show price of $1.
What do I do if my driver left without me?
You should re-book your ride directly in your app and then send an email explaining what happened to support-smart@ridewithvia.com. You won't be charged for this ride.
What do the vehicles look like?
All vehicles are branded with SMART Flex's logo and colors, so they are easy to spot.
Are vehicles wheelchair accessible?
Yes, you can inform SMART Flex that you need a wheelchair accessible vehicle (WAV) when you book your ride. Do this by tapping your profile picture or image at the top of the app menu and then tap the Wheelchair toggle to turn it on.
Can I change my destination once I'm on board?
Once you start a ride, the destination cannot be changed. If you have not yet boarded the vehicle and you want to change your destination, then you cancel the ride and re-book with the new destination right away.
Can I set a favorite location in the app?
Yes. To do this simply tap the Favorites tab in the app menu. Then tap Set Home Address or Set Work Address and type in the address of your preferred location.
Can I leave feedback for my driver?
Feel free to fill out the feedback screen in the app after your ride.
How do I reset my password?
Open the app and select Log me in. In the password box, select Forgot your password? and follow the prompts.
I left something in the vehicle — how do I retrieve it?
Email SMART Flex at support-smart@ridewithvia.com and include a description of the item.